What is MLH Fellowship
According to MLH:
The MLH Fellowship is a 12-week internship alternative for aspiring software engineers. Our programs pair fun, educational curriculum with practical experience that you can put on your resume right away. It's collaborative, remote, and happens under the guidance of expert mentors.
The MLH Fellowship in my opinion is an unmatched experience. I like to think of it as good parts of tech internships, open-source, and mentorship. It is highly focused on the learning of fellows and the contributions to the project is only a bi-product of it.
Why I got In
I can't be grateful enough for the open-source community. More than 50% of the tools I use daily are free and open source. Every framework, every library I use to build something was given to me just for free.
I have always wanted to contribute to open source since I joined this community. The number of things we get for free is unimaginable in any other industry. I also wanted to give back to this community which has given me so much.
The MLH Fellowship was a perfect opportunity to take my open source contributions to the next level under the guidance of a professional mentor.
First week in the fellowship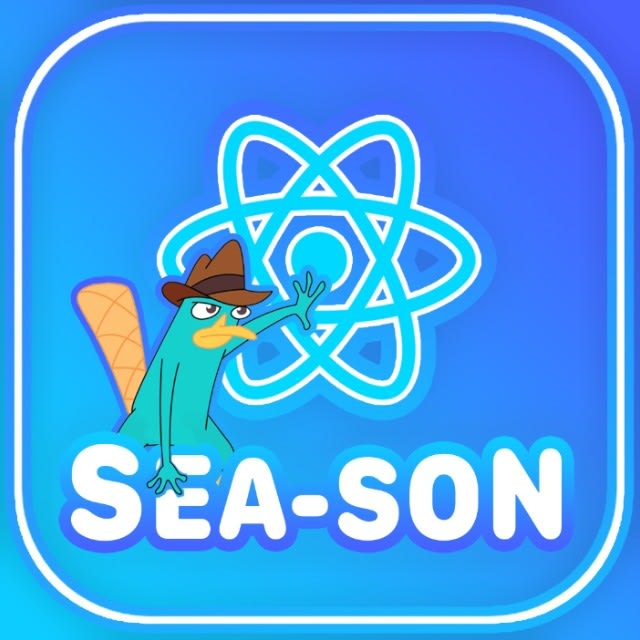 My Pod Reactive Sea-son's Logo (Credit: Kunal Kushwaha)
In the first week of the fellowship, I met some of the best people in my life (my pod mates and my mentor). I was part of the most OP Pod Reactive Sea-Son. It is a great
In the first week of the fellowship, I was placed in a pod with 10 awesome people including my mentor Jani Eväkallio. We named our pod Reactive Sea-Son which is the most OP Pod in the fellowship.
A screenshot of the MLH Fellowship kickoff call
The Orientation Hacktathon
In the first week, MLH organized an orientation hackathon where I hacked on a project called executely along with my pod mates Saurav and Yash. Our project won the first prize across all the pods. The best part of it was everyone getting a mug with our team logo. This mug will be a reminder of the great experiences we shared together.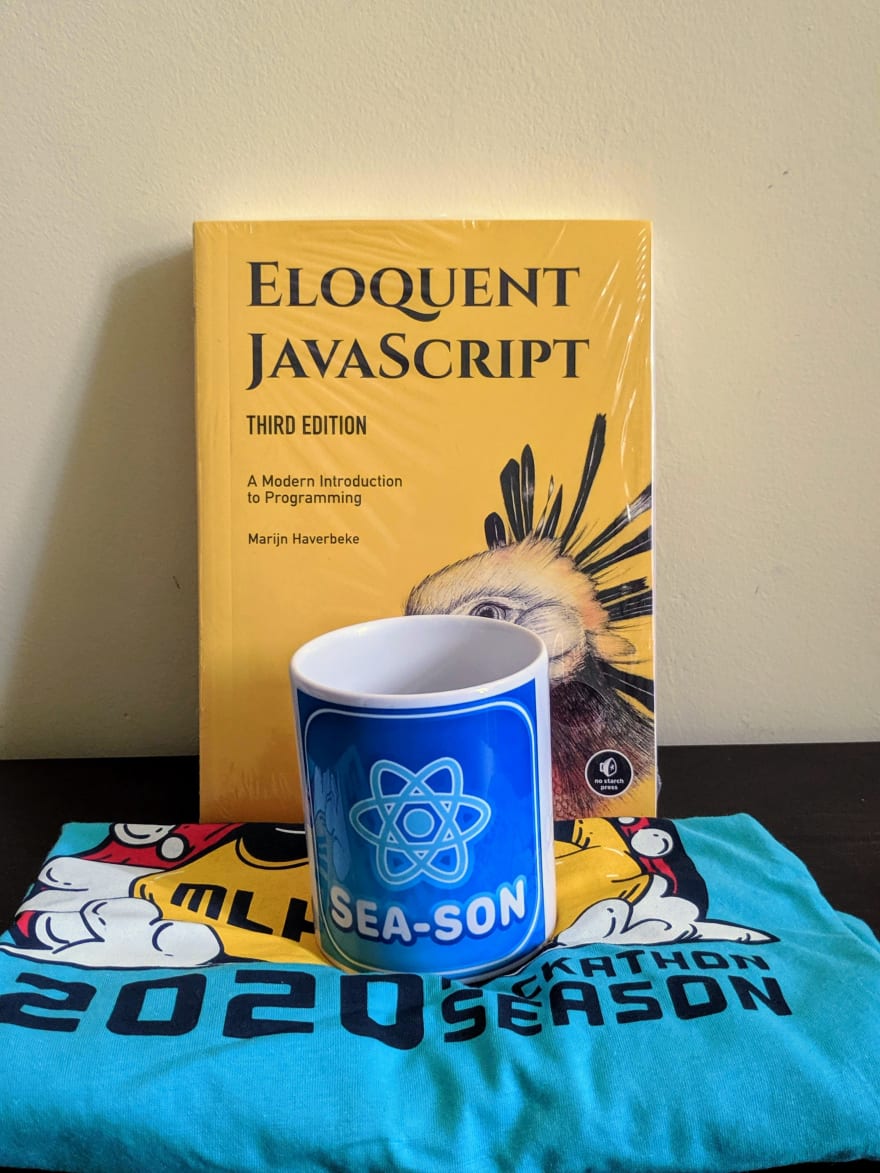 Hackathon prize
My Project
During the fellowship, I along with my team contributed to react-native. We redesigned and revamped the RNTester app which is used in CI to test any changes to react-native. It is also a showcase app for all the features react-native provides. The RNTester team was probably the largest team in the fellowship working on a single project and we learned about so many best practices while working in a team.
react-native was new for me and working with RNTester had its own set of challenges but our project maintainer Ricky and pod mentorJani Eväkallio provided us an enormous amount of help and support to make this real.
My Learnings
When I first visited the official MLH website it said:
Spend 12 weeks leveling up your software engineering skills by contributing to the Open Source software the world depends on.
And initially, I thought it will all be about leveling up my software engineering skills and I found myself guilty of thinking in terms of issues, code, and PRs.
But later I realized that the skills we can learn here go way more beyond than "hard engineering skills". Most of the things I learned in this fellowship were from the retrospectives, round-table discussions and show and tells. MLH also organized a large number of talks and educational events which were really great.
I also learned to play Skribble during the fellowship. Playing Skribble with my pod mates was one of the best moments of this fellowship.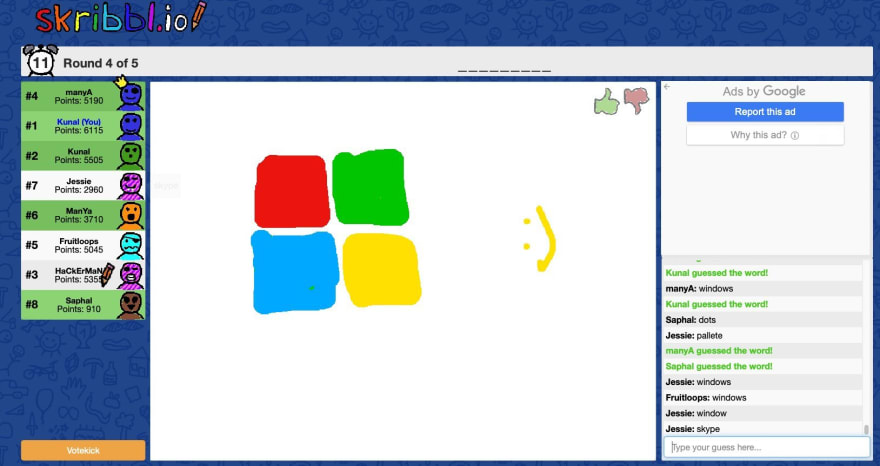 A screenshot of a Skribble session with our Mentor Jani Eväkallio
My Mentor
Jani Eväkallio was my pod's mentor and he is the best mentor one could ever ask for. He was always there for everyone. He offered us all kinds of support we ever needed both inside and outside the fellowship. The fellowship experience would never be the same without him.
There is one story I like to share with anyone who asks - "what kind of support you can expect from mentors at MLH?".
Once, Jani had his calendar full (with meetings) for the day and he had exactly 15 mins of break time. I asked him if he was free and if we could get on a call for 15 minutes regarding my project and without any hesitation he offered the only break time he had. Thank you Jani ❤️
Final Words
This Fellowship is an unforgettable experience for me. The support, respect, and love I got from my pod mates and mentor is something you don't get often. Thank you to all of my pod mates for making it such a memorable experience ❤️
Thank you Team MLH for all of the hard work you did. It was well planned and perfectly executed.
If you are interested, the MLH Fellowship is back again. Read more about it here. Feel free to reach out to me on twitter for any questions regarding the fellowship. We also did a live-stream sharing our experiences. You can check that out here.
Thank you for reading it.