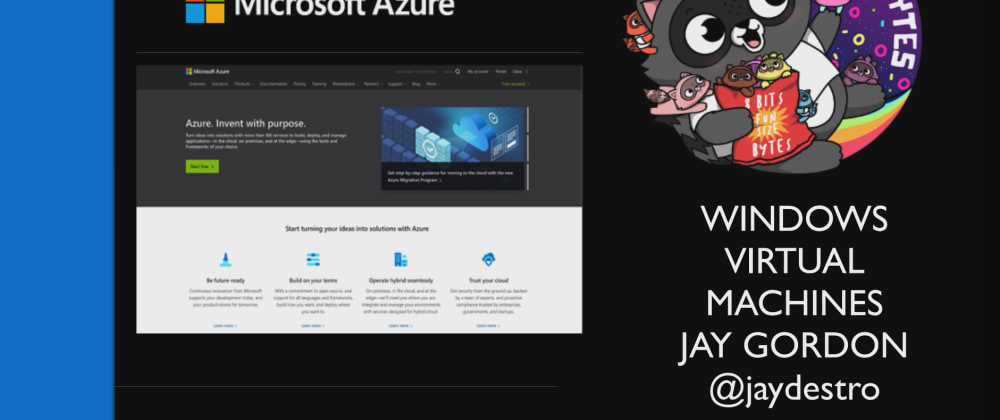 Welcome back to another episode of AzureFunBytes. Every week we dive into different Azure Fundamentals in an easy to understand Twitch show.
This week, all the way from Scotland, @TechieLass will help me solve three problems on twitch!
How do we start a new Win VM?
How do we prep this VM for prod?
How do we handle cost management?
Sarah and I will discuss her tenure in technology with me and even answer some questions.
Techie Lass Blog: https://techielass.com/
AzureFunBytes! - Byte-sized content with a live Twitch show!
Learn about
Azure fundamentals with me!
Live stream is available on Twitch at 2 pm EDT Thursday. You can also find the recordings there as well.
https://twitch.tv/azurefunbytes
https://twitter.com/azurefunbytes
Join me, ask questions and learn about Azure!
What is IaaS? https://cda.ms/1pG
Microsoft Learn: Azure Fundamentals https://cda.ms/1jV
Microsoft Learn: Deploy a website with Azure virtual machines https://cda.ms/1pF
Microsoft Azure: $200 Free Credit https://cda.ms/1pD
Posted on by:
I am a Cloud Advocate with Microsoft Azure. I want you to get the most out of what you build. People and their journey into the cloud are my passion.
Any language. Any platform.