Cover Photo by Daria Nepriakhina on Unsplash
Introit
My formal introduction to Agile, as it were, was as a new student at Lambda School. We were broken into teams, our curriculum was measured in sprints, with retrospectives and reviews. Daily standup meetings. Product Vision Documents. We weren't taught much about the theories, just given the explanation that we were using an "Agile methodology" and that we'd encounter these terms a lot in the development industry. Sometimes they'd differentiate and point out that Agile is a methodology with different implementations like Kanban & Scrum. That was the depth of it, however.
It wasn't until I neared the end of my term at Lambda that I rediscovered Agile and was introduced to Scrum. I'd gotten into the habit of doing LinkedIn skill assessments here and there to kill time. I was exploring more than anything - I wasn't prepping or planning for them at all. Since I wasn't taking them seriously, I hadn't been having a good run of it. I came across "Agile Methodologies" one day and figured I'd give it a shot.
I passed the assessment. Some of the vocabulary took a minute to figure out, but much of it seemed common sense. I liked how many of the principles and values echoed what years of working with community organizations had taught me. My interest was piqued.
I took a look around at various certifications, and while some were pretty reasonable (for professional certifications, at least), I was forced to deal with the circumstance that my job is getting phased out in January and even a reasonable fee would be a hard sell to my family.
So I had to consider the unreasonable. I knew a fellow student at Lambda was a CSM, so I asked him if he knew of any inexpensive courses or ways to self study and just take an exam. He directed me to another student and through their generosity, I found myself in a Scrum, Inc. Scrum Master training.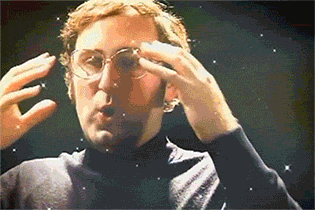 I enjoyed every minute of the two day class and came to a shocking realization: I'd been practicing elements of Agile and Scrum for years without realizing it! What Scrum adds, however, is invaluable - consistency and measurability. Without the guidance of the Agile Principles and the framework of Scrum, my work was well-intentioned but haphazard, with no real way of measuring improvement without metrics like velocity.
I also realized that I was given a potentially once in a lifetime opportunity to network with these folx. At the same time, I was also aware that I was well outside my typical milieu and wasn't sure how to proceed. I figured the coach assigned to my Scrum Team during training, Renee Tsielepi of Transcendence, Ltd. was a reasonable start. I quickly scheduled a follow up meeting on Zoom after getting my Scrum Master certification. I also scheduled a meeting with the ever helpful Noah Sarucia, who provided valuable insight and encouragement.
The meeting with Renee was pivotal in a very important sense. As I bubbled over with enthusiasm about Agility and Scrum, she asked a number of times what my past experience was, since it seemed I had an exceptional grasp of the principles for someone so new. Repeatedly I demurred, stating my only experience was working in an Agile environment as a Team Lead at Lambda School and having done the pre-course "Scrum Startup for Teams" material provided to prepare for the Scrum Master training. I did not want to come across arrogant by saying, "Well, this is pretty much how I have been doing things - but better."
Eventually, I relented and Renee immediately encouraged me to start writing about my experiences and thoughts on the topic. Such was the birth of "My So-Called Agile Life".
The next installment, "Scrum and Community Organizations", will discuss how we unknowingly implemented Agile principles and Scrum practices into the Homeless Empowerment Project / Community Action Team (HEPCAT for short) in New Brunswick, NJ to serve the local community more efficiently. I hope you you will join me in further exploring the topics of Agility and Scrum.
I'm always looking for more educational opportunities as well as opportunities to gain experience working with Scrum Teams in the workplace. Reach out to me if you can help!