Build trust into your image by creating a blockchain certificate for it
Proofable Image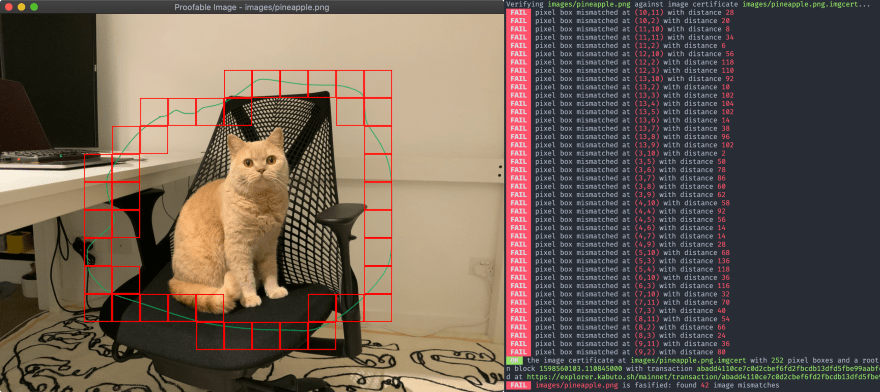 ProofableImage builds trust into your image by creating a blockchain certificate for it. The image certificate can not only prove the image as a whole but also prove the pixel boxes and the metadata inside it. For more details, please read through this Medium post.
If you want to prove your file system, please try out the Proofable CLI.
If you want to build trust into your own application, please check out the Proofable Framework.
Installation
Download a prebuilt binary
Following these steps to install the latest prebuilt binary into your current working directory, which is recommended.
For macOS and Linux users
Copy, paste and run the following bash command in a macOS Terminal:
bash -c 

"

$(

eval 

"

$(

if [[ 

$(

command -v curl

)

 ]]

;

 

then

 

echo

 

"

curl -fsSL

"

;

 

else

 

echo

 

"

wget -qO-

"

;
…