These are some of the Google Tools that you should try. They are easy to use, interactive, creative, powerful, and are helping Google to achieve its motto :
Our mission is to organize the world's information and make it universally accessible and useful.
1. Firebase

Firebase is a platform that helps you in creating web and mobile applications. This platform is very famous and most of already knows about it.
The Firebase platform helps to develop high-quality apps quickly and more effectively. It has products split into three groups: Develop, Quality, and Grow.



2. Google Trends

Google Trends is a search trend feature from Google that shows how frequently a search term is entered into Google's search engine relative to the site's total search. Google Trends helps to compare the relative search volume of searches between different terms. This platform provides an analytical search.



3. Google Fonts

Google Fonts is a simple library of more than a thousand free licensed font families, it is an interactive web directory for browsing the library, and APIs for conveniently using the fonts. Their most famous fonts are Roboto and Goldman.



4. Google Books Ngram Viewer

The Google Ngram Viewer is a web application that displays the usage of words or phrases over time, sampled from the millions of books that Google has scanned. It has year-wise sections for the result and gives us graphical output too.

5. Google Sky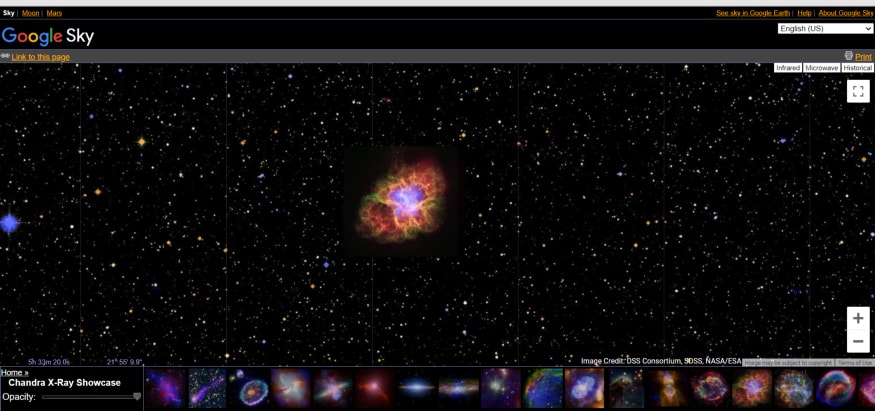 Most of us don't know about this platform. Google Sky Maps shows us more deeper and detailed information in the sense of pictorial representations of all the famous known galaxies, planets, stars, etc. These images are from different Sky Surveys and from the famous Hubble Space Telescope.



6. Google Data Studio

Data Studio is a free-to-use tool that helps you to convert your data into much more informative, easy to read, share, and fully customizable reports. Data Studio helps you to create reports on data from a myriad variety of sources, even without programming.



7. Google Public Data Explorer

The Google Public Data Explorer helps to create large datasets easy to visualize and explore. These can be displayed in different kinds of graphs like a bar, line, cross-sectional graph plots, or simply on maps.