The JAM stack consists of JavaScript, APIs, and Markup.
Over the last few years, this stack has become increasingly popular with fun and new options (for example, Gastby).
And now with platforms such as Netlify, deploying a JAM stack site is dead simple.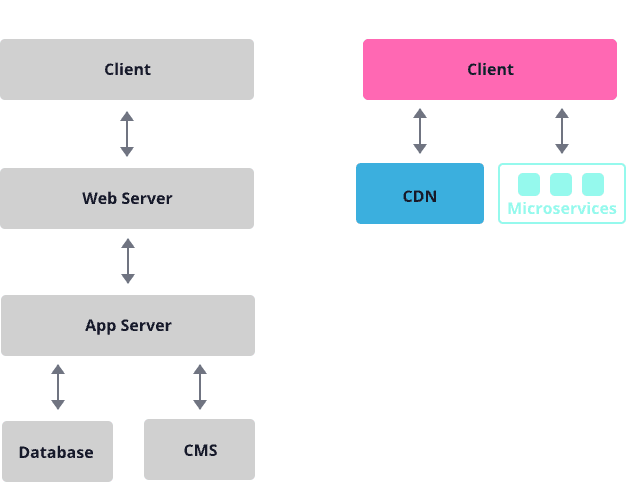 Above: traditional web architecture is on the left, while the JAM stack architecture is on the right. Source: JAMstack.org
That said, the JAM stack does have its limitations.
What do you think? Is the JAM stack the future of web development or is it destined to be simply a fun stack for hobbyists?