Chat Room website are an awesome tool to increase engagement in your web community.
Chat Rooms can also be added next to your virtual live stream.
Nowadays organizers and producers alike are using chat room websites to increase engagement on their events
What is a chat room website?
A chat room website is a website that has a chat room in it
If you have a community or if you conduct live events on your website then it is essential to have a chat room along with the video stream on your website
There are many chat room providers on the market. One of the best and easy to add chat room provider is DeadSimpleChat
DeadSimpleChat has many features that would get the attention of video streaming and community builders alike
How to build a chat room website
If you want to learn more about Virtual event ideas that you can use create your next event click here
Table of Contents
Step1: Decide that you need a chat room for your website. (increase engagement to your site)
Step2: Choose a platform for your website (Wordpress, Wix, squarespace)
Step3: Choose a chat provider (deadsimplechat)
Step4: adding chat to your website (add deadsimplechat to website)
Conclusion
Step1: Decide that you need a chat room for your website.
If you have a community on your website or if you live stream to your audiences on your website or platform
then you need a chat room for your website
Chat room is essential to engage with your audiences. Get feedback and comments from your audiences
With a chat room on your website you can directly communicate with your audiences
Here are some of the benefits of have a chat room website
Ability to get feedback from audiences
Create a community
Increase Engagement next to your live stream
Let participants feel a sense of belonging
Ability to conduct Q&A sessions
Ability to moderate the chat
2. Choose a platform for your website.
There are many platform to choose from when you are building your website.
Some of the most famous platforms are the following
WordPress
Wix
SquareSpace
Weebly
WebFlow
Pure HTML and CSS among others.
DeadSimpleChat works with all of the above website platforms
While WordPress is a free platform, others namely Wix SquareSpace and others are paid and premium CMS platforms for building your website
You can also consider building your website using purly HTML and CSS if you have the technical know how and development skills
Using a CMS platform helps if you are not a developer because you don't need to hire someone every time you need to make any changes to your website.
Here is the pros and cons of each website builder
1. WordPress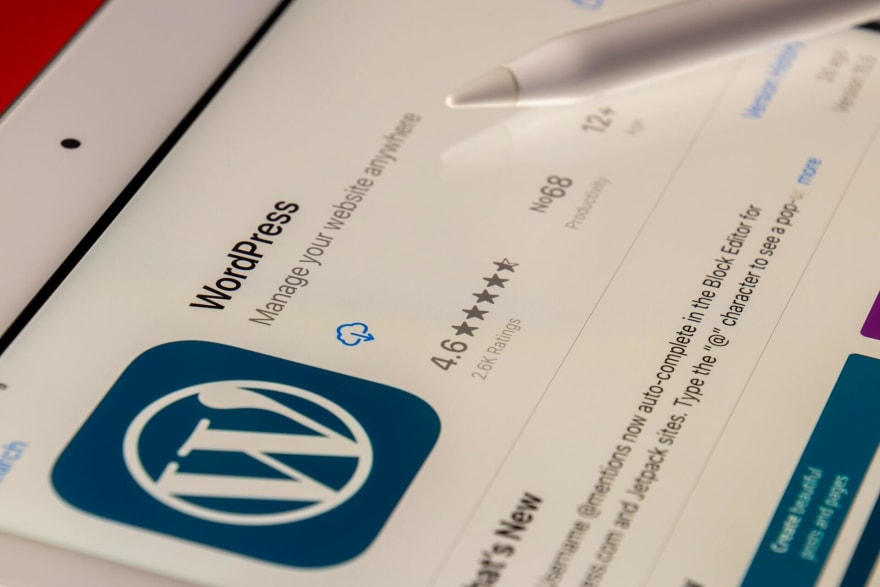 According to the WordPress website the 43% of web is built using the WordPress cms system
Bloggers, small businesses and even fortune 500 companies use WordPress to build their websites.
Building on WordPress is free but you do need a hosting provider
WordPress also has a built in website editor to edit your website and make it look good.
There are also a lot of third party plugins available for WordPress being the largest CMS provider in the world.
2. Wix

Wix is a premium website builder and comes at a price.
There are professionally designed templates available for you to choose from
You can also create your website by drag and dropping the components of a website.
Plans start from 6.5 CAD per month but the cheapest plan has ads in it.
There are also various other limitations based on different plans
3. SquareSpace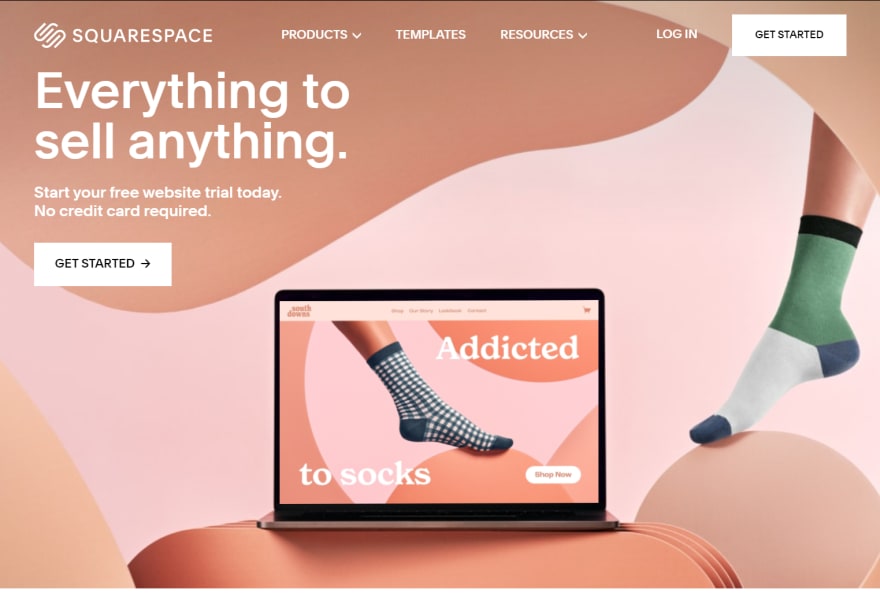 SquareSpace is a CMS focused on online selling
If you have a store or need to sell something online then Squarespace is focused on that
There are various templates available for you build as well
There are various extensions and tools available as well.
Plans start at $14 per month and you can save by ordering an annual subscription and goes up to $49 per month
4. Weebly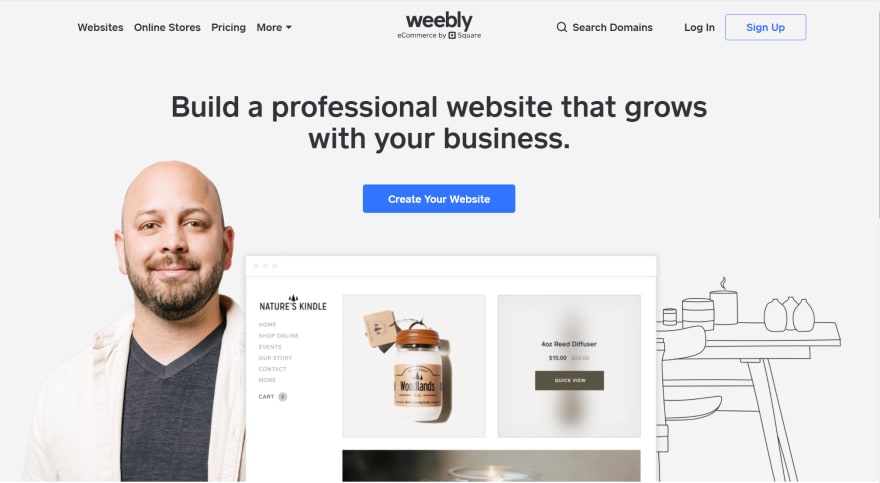 Weebly is a website builder by the Square payments company
Weebly is purely focused on business websites
It comes with free square integration
Weebly plans start from 0 USD for a basic website. It has features like Shopping cart, unlimited items, item badges, Coupons and square gift cards.
You cannot connect a custom domain in the free plan. The personal plan that has the lowest fees and the ability to connect your domain price is 7 USD per month and the most expensive plan costs $30 USD per month
5 Webflow

Webflow is another CMS that you can use. It has similar features to other CMS
Webflow is focused on design and ability to tweak small things in the design
You can design custom websites with webflow.
There is a free plan available but does not allow for custom domains it runs on the webflow domain.
The basic plan that allows for custom domains start at 15 USD per month.
6.Pure HTML and CSS
You can create a pure HTML CSS website, if you know how to create websites
You can customize it endlessly as you see fit.
This method will only work if you have technical know how and expertise.
3. Choose a Chat Provider
You will need to choose a chat provider so that you can add it to your website.
One of the best chat providers that is focused towards community building and live events is the DeadSimpleChat
You will need a chat solution that is specifically designed for use with live events
Features like:
Can have 10 million concurrent users.

ability to have large concurrent users, Moderation.

ability to delete messages.

ban users.

Customize the look and feel of chat room to match your website

Q&A sessions

Security and encryption

Analytics and data

Send images and files

Group Chat

1 -1 chat and many others
Step4: adding chat to your website (add DeadSimpleChat to website)
It is very easy to add chat to your website. DeadSimpleChat provides an iframe that you can easily add next to your live stream.
Add DeadSimpleChat next to your live stream is as easy as adding adding video on your website
Step1 Create an account with DeadSimpleChat

Go to DeadSimpleChat.com and click on the "Get Started" Button
you can create a free account here.
Step2 Create a chat room
On the Dashboard click on the "create a chat room" button
to create a chat room
This will take you to the create chat room page
here you can write the name of the chat room and a short description
You can also upload a logo of your brand if you want to.
then click on the save button to create a chat room
Step3 Adjust Chat Room settings

After the chat room is created you will land on the general settings page of the DeadSimpleChat
Here you can adjust various settings and features like
ability to like and react to messages
Q&A Mode
Create Channels for different topics
File and image sharing
1 -1 private chat
Moderator Only chat
Password Protected Chat
Export all the messages
Export all the files
Delete all the messages and files
Step4 Customizing the Chat Room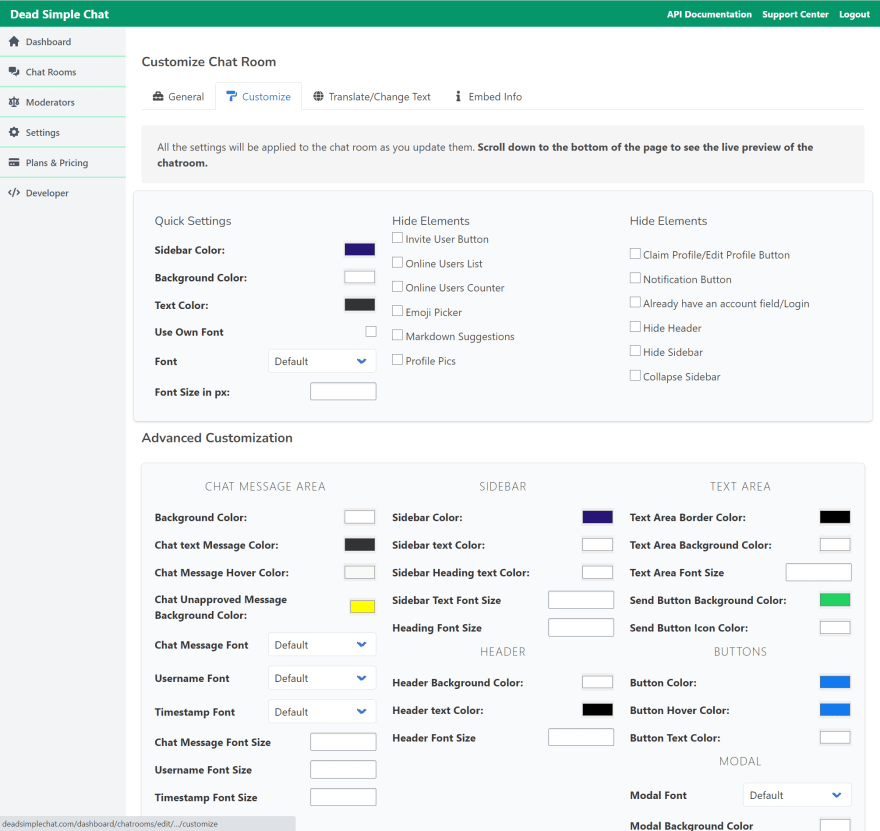 Once this is done then you can customize the chat room by clicking on the customize button at the top
You can customize almost anything using you UI based customization tool
If you need even more customization then you can write your own css in the custom css box and customize the chat room experience to your hearts content
You can customize the fonts bring you own custom fonts, colors and shape of the chat room from the UI based tools
Then you can customize the language of the chatroom to say anything you want.
Step5 Add Chat room to your website

Then we move to add chat to your website
At this point we have created the chat room, customized it to our heart content and even made changes in the language if that was needed to be made
Now, we need to add the chat room to the website
click on the Embed info at the top to go to the embed settings
here you will see the embed code, copy that code and simply paste it in your html code and you have a chat room on your website
This also works for the embed section of the cms provider.
Just paste this code on the embed section of your cms provider and viola you have a live chat room website
Conclusion
Here I have explain how you can embed chat on your website.
Let me know your thoughts in the comment section and share this article with your friends and colleagues.