Hey buddy, what's up?
Let's start with giving some exercise to your brain, a simple puzzle.
How many times can you subtract the number 5 from 35?
(Don't google! And give yourself a minute to think the solution) Answer will be posted in the end for you to cross-check :) But make sure you read my blog first 😁
What are you thinking about today?
How many thoughts do you believe you'll get everyday? You might say probably twenty to fifty and you might bet not more than a hundred...
But the experts estimate that on an average, a human mind thinks between 2500-3300 thoughts per hour, that's roughly between 60,000 to 80,000 thoughts every day.
I know you think this is insane number, but it's true.
I Dreamed last night...
I literally dreamt about a suspense thriller movie in my dream last night. I imagined a story with a famous Tollywood actor Mahesh Babu as the Protagonist(Hero) and Sonu Sood as the Antagonist(Villain).
The Hero works in a shipping harbour as a normal employee in a
foreign country and one day he gets a deal to deliver some shipping. He packs it in the container and send it in a large container ship.
Just after it leaves the harbour, Sonu Sood reaches the harbour in hurry and narrates Mahesh Babu that the shipping has something that's NOT supposed to be shipped and Illegal.
Hero tries to know what's there inside the container, but Sonu Sood throws some dialogues at the hero and he is not coming straight to the point. After sometime, he reveals that it has some slaves and some one is doing Human Slavery transport business from a long time.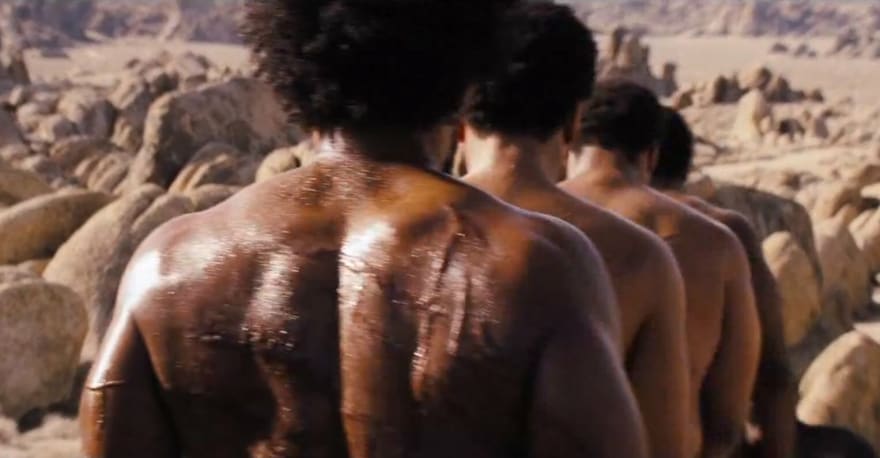 I forgot the actual dialogue.. very powerful one!!!! That could drive both Sonu Sood and Mahesh Babu fans crazy!!
Of course I woke up at the top of the plot reveal 😂 and typing this at 1.20am in my WhatsApp group(with just me) 😜 so that I won't forget when I wake up in the morning.😂
Now, don't ask me why Sonu Sood would reveal the secret to the Hero, himself being the villain. Ask my sub-conscious mind... Because, I don't know 😅, may be he'll become a changed man and help hero as a new antagonist arrives. My subs-conscious mind has a lot of twists in the tale...
It's the Power of your Subconscious mind!
How did I do it?
The same day, I watched some instagram reel of Mahesh Babu answering a question on a movie with SS Rajamouli, the director of Bahubali that some announcement will come real soon.
The same day, I saw the news about Sonu Sood's Income tax rides at his home and some news around it.
Few days ago, I watched an Youtube Video that has containers.
Django Unchained is my favourite movie that's based on human slavery.
My subconscious mind filmed a multi crore budget movie, 🎥 🍿
from whatever I feed it in the last few days, may be reading it on social media, or watching something related on TV. Whatever it is, I'm feeding my mind constantly, indirectly or directly.
---
So, feed your mind with Positive thoughts.
Be grateful and compassionate everyday.
You are what you think about all day.
You are what your thoughts are!
You are what you believe...
and you can only change that belief by having a POSITIVE ATTITUDE towards the life.
Time to answer the puzzle...
The answer is ONLY ONCE, because once you subtract 5 from 35, the number will become 30, and then 25,20 and so on.
But I'm subtracting 5 from 35 only once.🤣🤪
Have a positive day, dear!