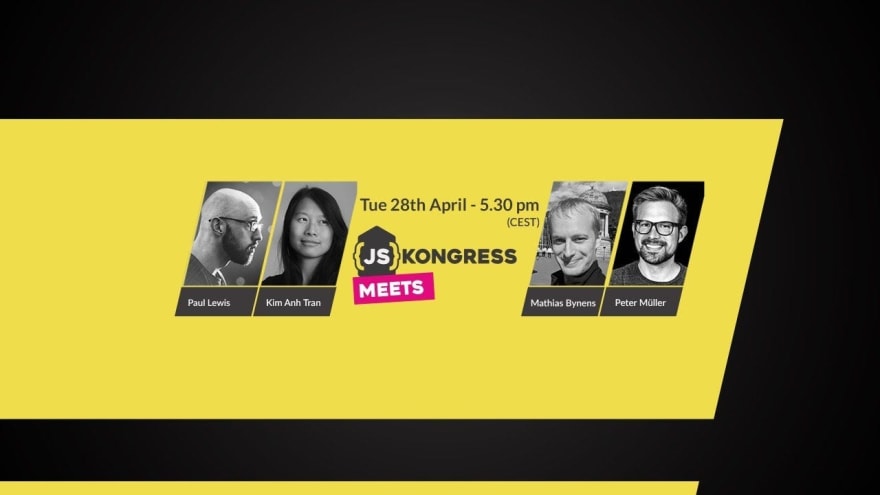 Here is the second episode of #jskongress meets friends: We are excited to announce the guests for our next episode.
Join us live on Tuesday, April 28th, starting 5:30 pm (CEST) on our channel youtube.com/jskongress
We are so grateful, that these four amazing people from the Chrome DevTools Team will join us:
Kim Anh Tran (WebAssembly SWE)
Mathias Bynens (Design & Accessibility TL)
Paul Lewis (Architecture & Testing TL)
Peter Müller (UX lead)
We will discuss Chrome DevTools, especially History and Architecture, Quality & Workflows, Team Organization, Design & Accessibility, WebAssembly Debugging , and further questions that have been proposed by the community.
Send us your questions until Monday, April 27th — comment here or via mail to hello[at]js-kongress.com
The post DevTools and beyond — JSK meets friends #2 appeared first on JS KONGRESS 2020: Scaling JS – Pushing the Limits: Massive Platforms, Data-Driven Architectures, and Modern APIs..