As you already know, whenever you browse websites on the internet, some of them might need you to provide them your email address to register accounts or subscribe to their mailing list. And once you give them your real email address, you are done. They will bombard your mailbox and you will regret for what you just have done.
Over 60% of e-mail traffic worldwide are spam messages. In fact, 6% persons concerning the world are forced to alter their email and about 60% time get lost in examining or eliminating these emails while checking your inbox. So what we can do for this is using a temporary/disposable email service just like the ones below and ignore it. That could help protecting your real email address from spamming.
Dropmail
This one offers disposable email address for anonymous registrations on distrusted services or websites. They said that your emails can be there for 10 minute or more.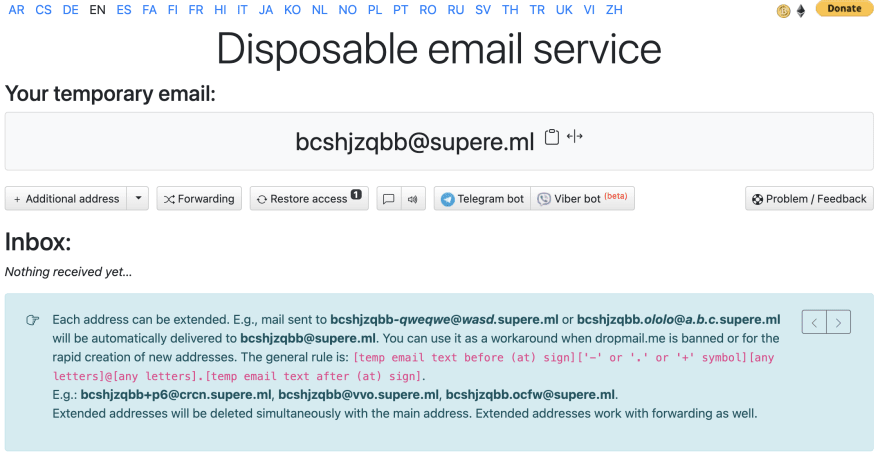 10 Minute Mail
With this service, you will have a temporary e-mail address. Any e-mails sent to that address will show up automatically on the web page. You can read your messages, click on any links, and even reply to them. The e-mail address will expire after 10 minutes.
Temp-mail
Forget about spam, advertising mailings, hacking and attacking robots. Keep your real mailbox clean and secure. Temp Mail provides temporary, secure, anonymous, free, disposable email address.
Actually this one it's quite good to use, but has a lot of advertisments on their websites, it may slow down your devices and make it consuming more data and battery power, please be cautious.
Guerrillamail
Guerrilla Mail grants you a temporary email address. There is no need to register anything, simply go to Guerrilla Mail and a random address will be given. You can also choose your own address.
But actually their website sometimes go offline, for example the moment I wrote this post I see:
Gigainbox.com
Well, this website seems to be the new one on the market, not so many people knew about it yet. However I would say that I love it the most since I figured it out, the website quality is outstanding.
First of all, this website is ADS-free, you don't see any annoying banners, pop-up or weird data and battery consumption, those may cause bad user experiences.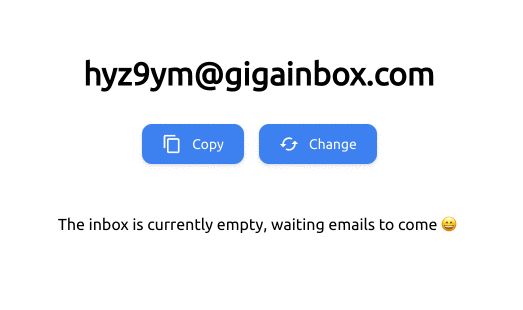 Gigainbox.com also allows you to input your custom email address or choose a random one.
You'll see your email arrives immediately without refreshing the openning browser window. Your messages are real-time updated.
The owners of the site said that they will add more domain names to the service later then you can have other than just foobar@gigainbox.com as long as it delivers better experiences for the users, because possibly some domain names will be blocked on some particular websites if they're overused.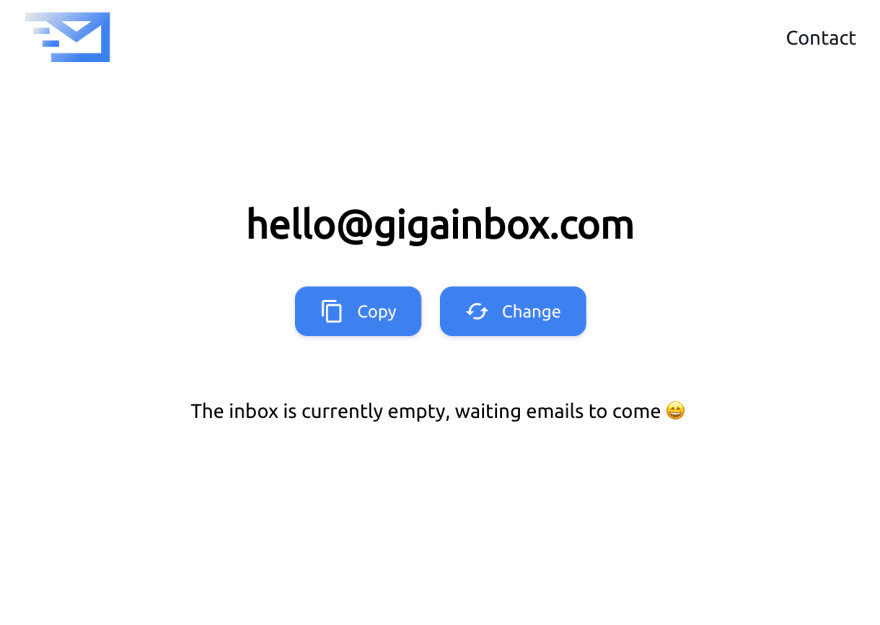 You can give gigainbox.com a try here: Gigainbox.com
Hope these services will be useful for you, if you like this list, please LIKE & SHARE, thank you.