Why Hacktoberfest?
Long Since 2019 I was curious about Hacktoberfest, but had never gotten around to participating in it. As I was overwhelmed by Open Source which seemed very complicated.. Branches,PRs, Merge conflicts, Open Issues.. 😵
2021 October came around and there were so many posts on Hacktoberfest and I wanted to give it a try.. The entire process was made Super Simple because there were soo events that explained How we can contribute to projects? How to find open issues ? And mainly WHY do we need to contribute to Open source?
So I hurriedly went through all exciting Companies mentioned on Hacktoberfest Official Page (Not for the Swags.. No.. No.. Off course not!! 🤫) And lucky for me I got assigned my first issue by AppWrite!!
How I started to contribute to Appwrite?
After My first issue got assigned I did try to find other projects that I could contribute to.. but the kind reception by Appwrite's Community made me stay here longer...
(Also I was lazy to setup other projects 👀)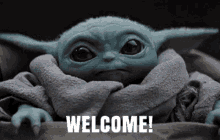 My Contributions so far...
My Takeaway from Hacktoberfest
Becoming a member of Appwrite on Github, Connecting with people, Being part of the community , Helping people out, Learning through Sessions , Finding satisfaction in creating something on your own AND finally SWAGS are an added bonus...