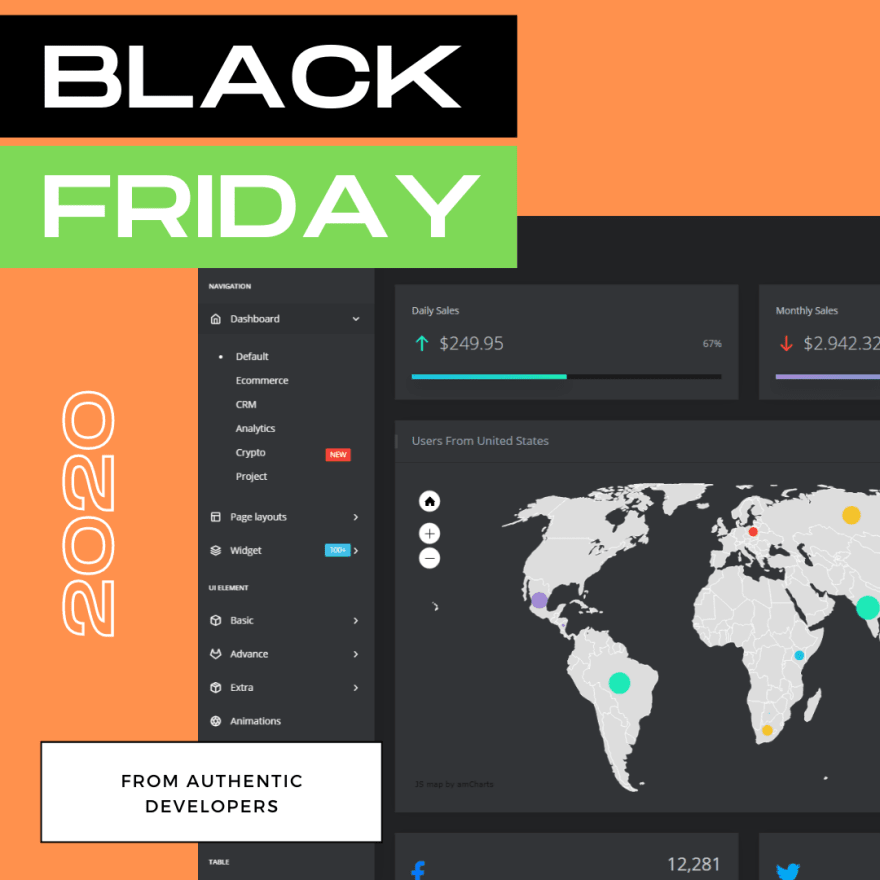 The good news for designers, developers & project owners that Black Friday is here to grab the huge discounts on various web products which helps you in your development time.
I'm excited to write here about this post to highlight a few Authentic companies that give a really great deal from 50% to 90% off on their templates.
Companies here I'm highlighting are - CodedThemes, WrapPixel, Appseed, Creative-Tim, Bootstrapdash & Themesberg.
I used the term Authentic companies because the mentioned companies have a good reputation from thousands of customers with outstanding products in a wide range of technologies and categories.
Categories like UI kits, Dashboard Template & App Generators in Bootstrap, Angular, Vuejs, Reactjs, Node, Asp.net, Flask, Django & Laravel frameworks.
50% off on all products which includes UI Kits, Figma Kits, Admin Templates in Reactjs, Angular & Bootstrap 4 frameworks.
7 Bootstrap 4 Admin Templates
1 Bootstrap UI Kit
2 Figma UI Kit
5 Angular Dashboards
2 ReactJs Dashboards
2 Mega Bundle Products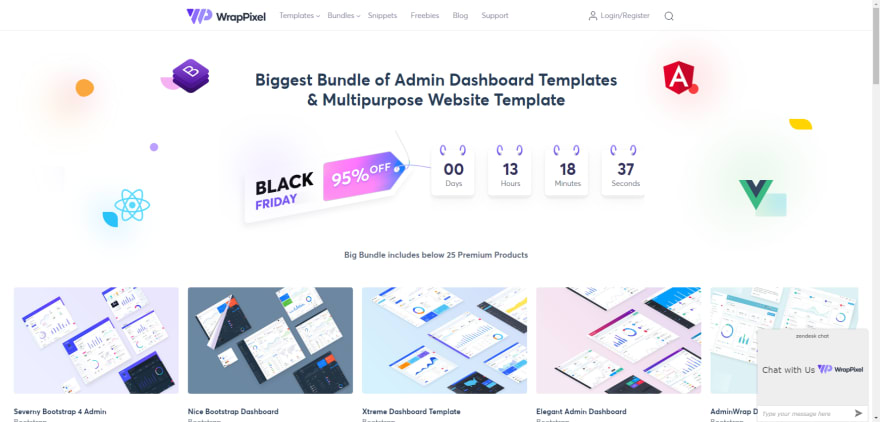 95% off on bundle products which includes the following deal.
12 Bootstrap templates.
8 Angular templates.
5 React templates.
3 Vuejs templates.
WrapKit Bootstrap UI.
29+ domains.
Up to 73% off on Appseed web App Generator. You can get the Flask/Django framework dashboards with 24/7 Live support.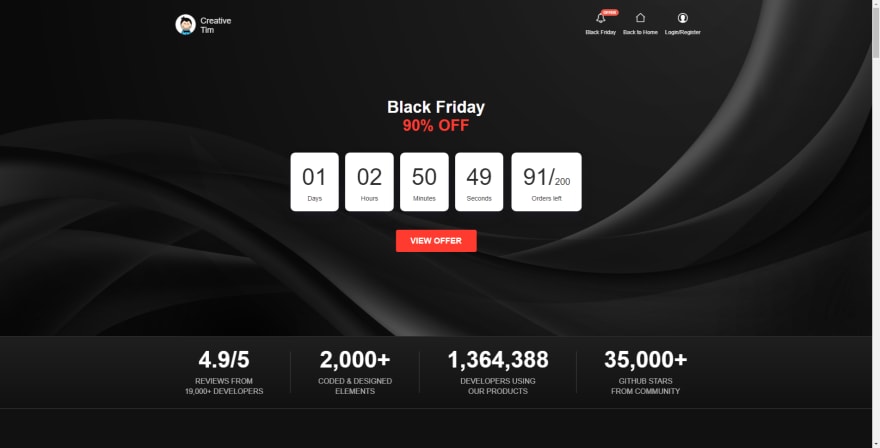 Get 90% Off on Creative-Tim products which include all technologies stack products.
They offer a Flat 25% off on Bundle products & a Flat 20% off on All other Templates. The offer is valid till November 30.
90% off on bundle product with having 7 Premium Bootstrap Themes along with 6/12 months support.
Hope you like these deals. I wish all of you a happy thanksgiving day.