I Made a Dev-Related Comic Strip - When You Add a New Feature Without Enough Tests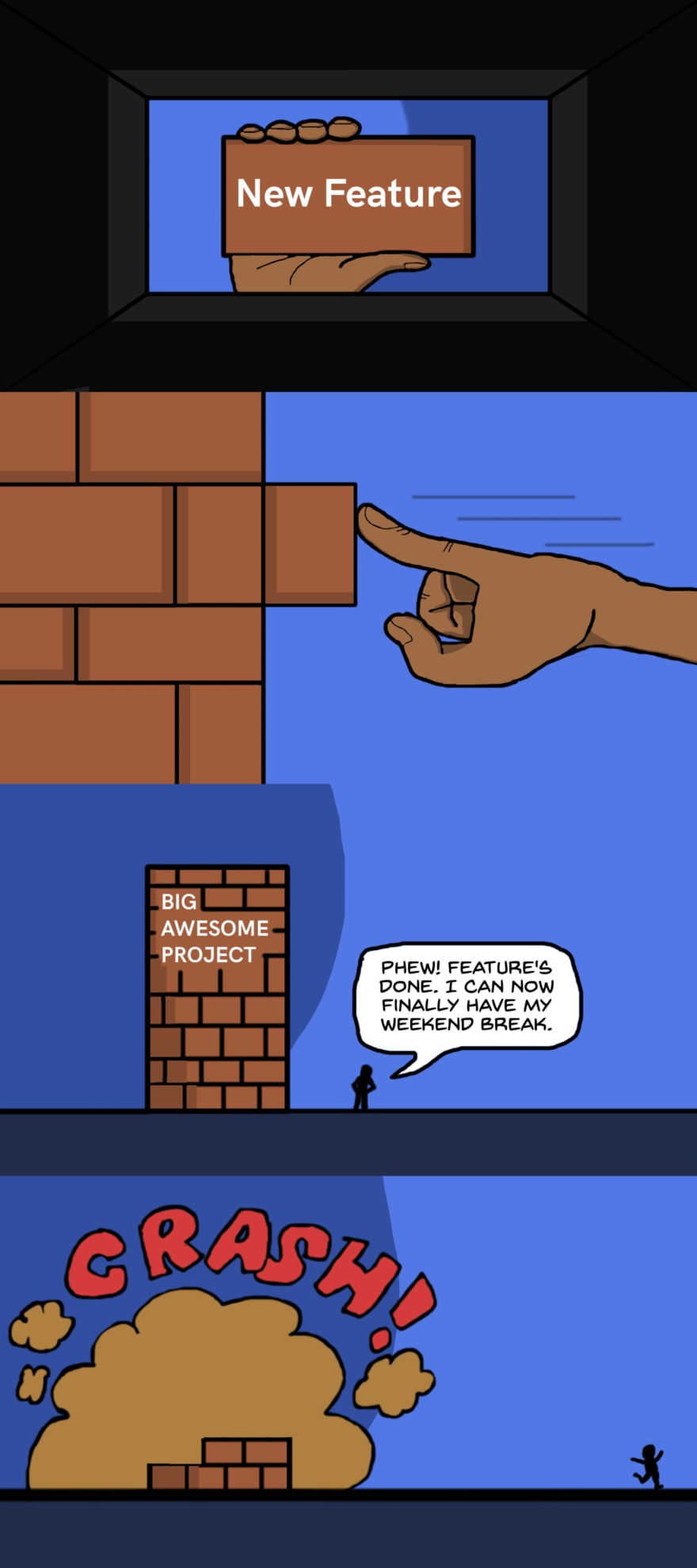 What software projects have you worked on that doesn't have tests? How was the experience? Let me know in the comments below.
P.S. I also created two comic strips and wrote a few articles over at my website. Go check them out!
DISCUSS
Classic DEV Post from May 15 '19