The SPECTRUM club is one of the core technical societies of the College of Engineering and Technology, Bhubaneshwar founded in 2015 by Mr.Bikram Keshari Panda(2015 graduate), scrutinizing on the sole motive of Instrumentation and Electronics Engineering branch having a club of its own.
Apart from being involved in a plethora of competitions and technical events, the club decided to start its very own "Alumni Talk Series" called "Chit-Chat with Alumni".
The first season of the series served as a torch bearer for the students to connect with their seniors contributing in both their personal and professional development. And we have continued to strengthen the bond even further with the Second Series.
The third episode of Season 2 was hosted on the 24th of October, 2021 and the speaker for the evening was Mr. Siddhant Maharana.
Mr. Siddhant Maharana pursued his Bachelors in Technology in Instrumentation and Electronics Engineering from the year 2009 to 2013 in CET. He is currently working as Data Scientist at Cardlytics with 7 years of professional experience in data analytics, statistical modelling, machine learning and A/B testing. He has formerly worked as a Product Analyst at TATA 1mg and Assistant Systems Engineer in TATA Consultancy Services. He specializes in Data Mining, Machine Learning & Deep Learning.
He started off with talking about his memories in college. After college, he wanted to explore other options before joining a stable company and so was more interested to work in start-ups. He then switched to working as Assistant Systems Engineer and then Product Analyst gaining experience before pursuing his Masters.
His work kind of introduced him to the essence of data and analytics out in the world which further encouraged him in diving deeper into it. He stated that "One has to really understand the business and the economics of the business to really comprehend of whether it's the right direction." Being involved in marketing analytics and discovering the challenges faced, he decided on understanding and learning more of the data and mathematics to improve his skill-set. This led him to shift to USA to pursue Masters in Data Analytics. After 2 years of rigorous studies, he is started working as a Data Scientist.
Continuing, he further touched upon the topic of what actually is expected of Data Scientist in the current industry. He explained it as solving business problems in various sectors whether in marketing or finance or production saying that they are all interconnected. The data scientists understand and frame the problems and proceed to find a solution and remove assumption and biases. The need to have a proper hypothesis to backup your data and to understand your end-users serves as key to a data scientist.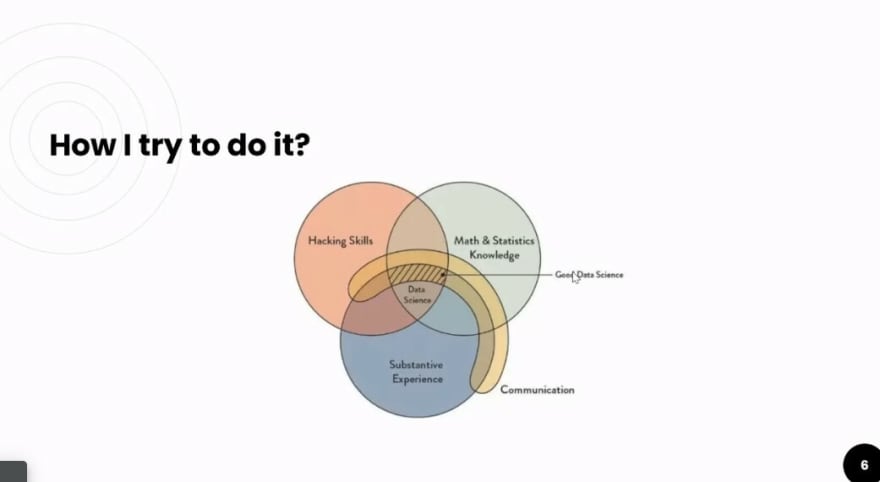 It be bucketed to 3 different aspects. The hacking skills- to write a good logic to decipher the data which require programming skills. Secondly, the mathematical skills where all the assumptions being removed makes the solution more robust and helps in figuring the solution. Thirdly, substantive experience which elaborates about how to package the solution that it aligns with the business. The solution ought to have some relevancy and measurability which is very important.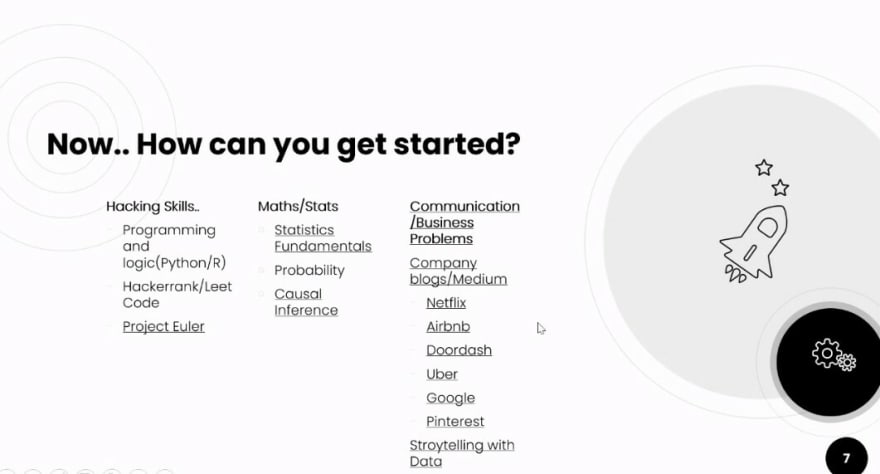 He proceeded further with providing a list of different learning materials and skill sets for students to begin their journey to success in Data Science.
He concluded with reminding students to use their life skills to come up whenever they bump into problems and challenges. He encouraged us to "Be realistic, always take risks and push ourselves further."
The conference was followed by an interactive Q n A with students asking questions ranging from his decision to pursue Masters to his current experience as a data scientist to which he cleared all the queries with ease.
One of the attendees named Abraar Ahmad Khan asked about
How the work in industry for data science is different from the ones we do in college level to which he replied :
The knowledge provided in college are theoretical tools and techniques to understand and manipulate the data but in industry, we are exposed to real life business problems where that knowledge is used.
It soon changed into a chit-chat session with him conversing with the students about the college life and their future goals, on the whole, resulting in a good conversation.
It was an honor to have interacted with him. We wish him all the best for all his future endeavors!