We really like Reddit - you have a community for almost every interest. It is very helpful to connect with people of similar interests. You ask questions, get answers, memes, puns, karma, and a lot. It is also possible to get lost in Reddit sometimes (they even have a subreddit for it: r/lostredditors).
When you are participating in multiple communities and want to be aware of new posts that are coming, it might become hard and time-consuming to do that. At best, you will be able to see the posts which Reddit decides to show you when you log in to Reddit but that means you are very likely to miss a lot of posts.
Suppose you want to monitor a subreddit for mention of your name or your company, what will you do? Keep checking every new post? What if there are a good number of subreddits you want to track? It will soon become unmanageable and a lot of your time will fade away doing that. However, there is a solution.
The solution is that you get notified about every new post which might be of any interest to you (mentions your name or a keyword you are interested in). While there are some dedicated tools for this job (you can probably see some by searching for reddit keyword alerter, reddit keyword monitoring or similar queries), you can monitor subreddits for your keywords and alert yourself if a post is published containing the keywords that you are interested in. Originally, the functionality offered by SocialBu was never built keeping this scenario in mind but it can work perfectly.
You just have to create a new SocialBu Automation, select the "RSS feed has new item" event and use any subreddit's RSS feed as shown in the image below.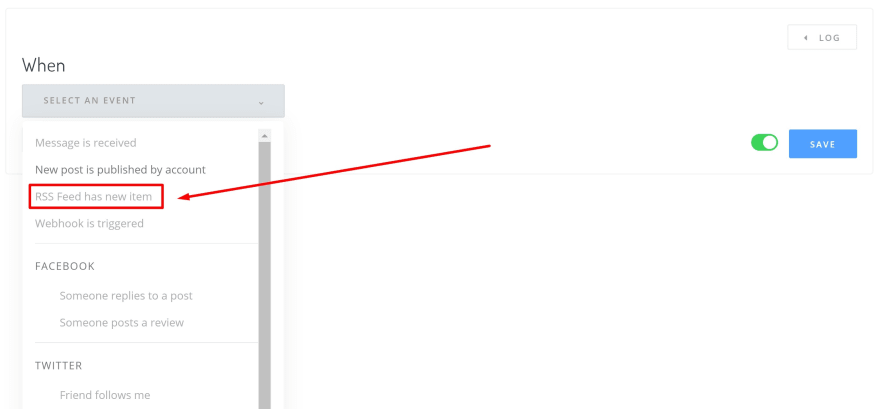 You will need to use the RSS feed URL of a subreddit for this to work. Every subreddit has an RSS feed on reddit (more about it here). Finding the RSS feed URL is easy. For example, RSS feed URL for r/GrowthHacking will be: 
https://www.reddit.com/r/GrowthHacking/.rss
Next, you need to add actions to perform when there is a new item (or post) on this RSS feed (or subreddit). You can simply notify yourself or someone via email.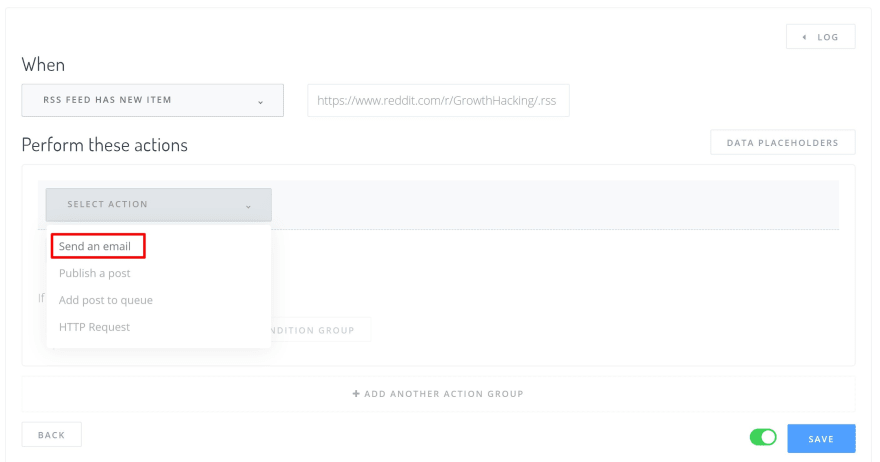 Now comes the good part; you don't want to get alerted for every new post in that subreddit. No issues, we can just add some "conditions" to make sure we only get alerted when a post containing our keywords appear. You can filter based on multiple keywords (or conditions).
Here is how it looks in my case (image below).
In this case, it will only send me an email if a new post contains "organic" or "book" in the post title. I have also used data placeholders in the email body which correspond to the new post's title and link.
---
Now you know how easy it is to monitor your favorite subreddits for posts that you want to participate in. Forget about missing reddit posts now.