Intro
I am really happy to share my long term Open Source project public I started working on a WP Settings Framework after checking out a lot of frameworks but i was unable to find a framework that fits me.
So i decided to create a new framework and also make it as a open source. which is called as WPOnion
I started this project in 2018 and work on it full time. and now its finally got stable enough for me to share it to the community
---
So what is WPOnion , exactly?
WPOnion is a simple yet powerful framework that helps developers build custom meta boxes ,custom fields .etc in WordPress fast and easily.
The framework lets you define custom meta boxes and custom fields via arrays and handles everything behind the scene automatically. It has a wide range of field types, field settings and supports mostly everything in WordPress.
And provides developers with a quite a lot of built in functions / classes which can be used to create features in WordPress. for example creating dashboard widget with a options page for it. , creating a Site Widget with along with configurable options. and much more.
WPOnion is packed with 20+ Modules & 40+ Field Types.
---
Screenshots
Settings Page : WP Theme
Settings Page : WP Modern Theme
WP Metabox : WP Theme

WP Metabox : WP Modern Theme
WP Metabox : Side Metabox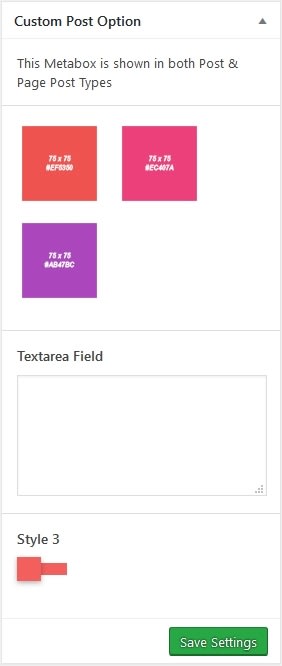 WP User Profile
WP Quick Edit
WP Bulk Edit
WP Taxonomy
---
Social & Source Links