Throughout my journey as a burgeoning software developer, it has been important to me that I try to leverage as many opportunities as possible to land that ever so elusive first role. Although that first job still evades my grasp, the experiences I've gathered along the way have been an important part of my growth. I have learned a lot, not only about myself but also about the tech industry at large and where I want to see myself in it going forward.
Table of Contents
Cracking The Conference Conundrum
Of all of the experiences I've had in my young career, the most fascinating yet confounding of them have been tech conferences. These are extraordinarily expensive (usually covered by employers) events that occur at a specific venue over one or more days that feature talks by industry professionals, technical workshops, and even sometimes job fairs. You would think such events would be ripe with opportunities to drive one's career forward.
Unfortunately, I've yet to discover that mysterious secret sauce to success at tech conferences. That has at least been the case with the first two conferences I've attended. Sometimes though, the third time really is the charm, even if just by a little bit.
JavaScript's Pacific Northwest Conference
Earlier this month, I had the good fortune of being able to attend a local tech conference based in Seattle: CascadiaJS. It is a tech conference dedicated to two things: JavaScript and the Pacific Northwest tech community. Unlike most tech conferences which are organized by major companies and organizations, CascadiaJS is a community-driven effort with one man at the helm: Carter Rabasa. Perhaps that is what makes it so special.
Beginning in 2012, CascadiaJS is a fairly young annual conference that has steadily grown since. Although it had originally been a single-track conference consisting of lengthier technical presentations, this year they introduced a second track: lightning talks. Naturally, this is a testament to its growth and the strong community that has been built around it.
Although I had first heard of CascadiaJS back in 2018, it wasn't until this year that I decided to give it a shot. I'm extremely glad I did and I look forward to attending it again should I be fortunate enough to have the opportunity.
How I Got Into CascadiaJS
Like the previous two conferences I've attended, I was somehow able to obtain a free ticket. Through sheer luck along with some encouragement from a friend and the generosity of the sponsoring companies, I was fortunate enough to be awarded my ticket through CascadiaJS's scholarship application.
The scholarship application program is part of CascadiaJS's effort to promote opportunities in tech for underrepresented and underprivileged groups in tech. This year was a milestone for their scholarship program as they had obtained enough funding for a record 100 scholarship tickets.
Liquid error: internal
As someone just starting out in their career, opportunities like these are incredibly scarce. Money isn't exactly just sitting around waiting to be spent. Well, not in my pockets at least. Thus, I'm incredibly grateful to have had the opportunity to attend and to my surprise, had an experience that blew my expectations out of the water.
The CascadiaJS 2019 Experience
CascadiaJS was, to say the least, a phenomenal experience. I had the pleasure of listening to truly compelling talks, had great conversations with a number of fellow developers, and learned a great deal about navigating a career in tech. I came away from the conference with a wealth of knowledge, personal growth, and terabytes of inspiration to drive me forward in my career.
Day Zero: The Mentor Mixer
My CascadiaJS adventure actually began the night before with an affiliated event as a lead-in to the two-day conference itself. As a part of the effort by CascadiaJS to lift up underrepresented people in tech, attendees were invited to participate in the pre-conference Mentor Mixer event.
Held at a separate venue from the conference near downtown Seattle, the Mentor Mixer was an event intended to provide mentorship and insight to early-career attendees. It was especially geared towards scholarship recipients like myself, early in our careers and looking for guidance. What transpired was a fascinating experience where I got to learn about the careers and challenges of experienced developers from all parts of the industry.
The event was structured with an early open-ended networking period followed by the heart of the event itself. Attendees would either designate themselves as mentors or mentees via color-coded name tags upon arrival. Mentors would then stake out a table or stand while mentees would randomly select a different mentor station every 7 minutes or so. During their time with each mentor, the host of the event would give career-related questions to the audience that they would discuss with their mentor and other fellow mentees at their current station.
It was an enlightening experience where seasoned developers eagerly shared what they've gone through and offered advice. Likewise, mentees would also ask questions, share their own experiences, and even exchange contact information with those at their stations. I was able to visit a number of stations and had great conversations with experienced developers, some of which lasted even well beyond the main event of the night.
Compared to all of the networking events I've gone to previously, it was definitely the most uplifting and supportive event I've ever attended. I was able to speak frankly with experienced developers who cared and listened and who offered me a lot of encouragement and validation. Despite how difficult this stage of my career has been, I left the Mixer feeling invigorated and more confident about my future as a developer. It was an absolutely fantastic and near-perfect way to kick off my CascadiaJS experience.
Day One: Overcoming To Inspire
Unfortunately, getting energized the night before did have some drawbacks. My day one of CascadiaJS was one without a night of sleep beforehand. To my benefit, I did put forth a valiant effort, but it turns out a good night's rest wasn't in the cards for me.
Nonetheless, I was determined to make the best of my time at CascadiaJS, and the first day certainly didn't disappoint. Seattle traffic did me no favors, but I made it, and just in time for the opening ceremony.
Poverty, WebAssembly, & The Next Billion
Starting off the day, we were exposed to some fascinating talks on programmatic code modification and building for budget devices. I particularly enjoyed the talk by Aaron Turner, a WebAssembly developer and advocate.
He detailed his own childhood growing up in poverty with limited access, but access nonetheless to technology and the internet. He made note of the various performance challenges he ran into, and the means by which he overcame them. This all then tied into how people in America who are in poverty have access to technology, and what their own bottlenecks are. Not only that, he illustrated how this relates to the next billion users gaining access to technology for the first time who'll likely be facing these same constraints.
Using his own story as the backdrop, he eloquently related his own life experience to the importance of developing high-performance apps for low-cost devices, conveying the necessity of building software with ALL users in mind. Not only is it a matter of inclusivity, but a matter of creating accessible apps for the next billion users who're coming online for the first time. Technology has the tremendous power to lift people up as it did for Aaron, but only when we understand what is limiting access for these users and developing applications with them in mind.
Beyond Diversity & Inclusion: A Story
Perhaps the most powerful experience of day one, however, and I would even argue the conference in its entirety, was the second last talk given by Ginger Chien, an accomplished engineer and diversity and inclusion advocate.
In her talk, she stressed the importance of pushing through our own discomforts and fears in order to foster more diverse and inclusive workplaces. Though, it was the latter half of her talk that really illustrated the impact and meaningfulness of her message. She shared her own personal story as a trans woman, coming out to her conservative immigrant parents, her coworkers, and the community where her band played.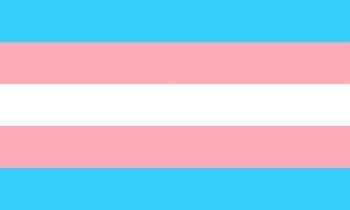 She delivered a moving tale of becoming her authentic self, finding acceptance and support in her communities, and discovering newfound allies in the unlikeliest of places. Although not explicitly tech-themed, she nonetheless demonstrated that lifting others up and giving them a voice is critical to achieving our best work and to live the best lives we can.
Hurdling Toward Halftime
All in all, day one ended on a high note, featuring uplifting messages with the theme of creating technology and communities that make all of our lives better. Even as I muscled through the tiredness I felt throughout the day, I was able to end day one energized and excited for an even more eventful day two of CascadiaJS.
Day Two: Achieving Peak Tech
With a proper night of sleep in tow the second time around, I was ready for another exciting day of talks and learning experiences. What resulted was a day heavy on exciting technical content.
A Game of Drones
In the morning were two great talks about using JavaScript to write code for hardware. Yes, you read that right! Both were fun and exciting talks with live demonstrations of a screaming porg toy (don't ask; I don't even know myself) and synchronized drone movements. I've always had a latent interest in robotics, so experiencing these two talks and seeing just how accessible they are to the everyday coder was incredibly exciting. If I had the money, I'd probably go out and buy my own drone right now!
Lightning With Lunch
Later, I went downstairs for some awesome lightning talks. I was particularly eager to see these talks in particular, having seen the conference schedule well beforehand. This round of talks was heavily focused on GraphQL and Gatsby, two fascinating cutting-edge technologies that've been gaining rapid traction. Although I lacked the time to study up on Gatsby, I spent the week and a half leading up to CascadiaJS digging into the fundamentals of GraphQL via the How To GraphQL tutorial site so that I could maximize the value I would get from these talks.
The lightning talks certainly didn't disappoint. I witnessed four great talks on GraphQL, API development, and Gatsby that left me wanting to jump right in and start coding right there. The true highlight of the talks, however, is what came afterward.
I happened to be sitting near the final speaker, Daniel Lemay, who was talking with a few other developers right behind me. After his talk on Gatsby Themes, they continued their conversation on Gatsby and I jumped in, having little exposure to Gatsby and wanting to know more. As a result, I got to talking to him more about Gatsby, leading right into lunch where he helped me gain a much deeper understanding of Gatsby and its raw potential in website generation.
At lunch, the conversation I had with Daniel evolved further when we were joined by one of the organizers of the local React meetup. We ended up having a great conversation on our favorite technologies and what we do for work. As I am still in the midst of my job, I instead talked about my recent involvement in a local meetup dedicated to helping junior devs find jobs in tech.
Intrigued, the organizer invited me to reach out later and perhaps give a talk at one of their events on this topic. Liking the idea myself, I may yet take him up on the offer and give what would be my first ever talk. Exciting! ...and terrifying, but a great spontaneous opportunity nonetheless.
Machine Learning With A View
Coming out of an invigorating midday period full of great talks and conversations, I was amped up for the final stretch of CascadiaJS. I especially enjoyed the talk on machine learning for front end developers given by Charlie Gerard. She shared a wealth of possibilities through various use cases of computer vision, including a particularly amusing and, uh... somewhat explicit example using image recognition on drawings done in the browser.
Machine learning is one of the areas I'm most passionate about in the tech world, so the talk was guaranteed to draw (no pun intended) my interest immediately. Even so, Charlie still put on a great presentation full of fascinating (and funny!) demonstrations on a topic I can't get enough of.
Beyond A More Accessible Web
Still, the best talk of the day, harkening back to my experience from the day before, came a bit earlier in the afternoon. This was a talk on accessibility on the web, but much more than that.
EJ Mason, an actor turned developer, gave a phenomenal presentation through the use of drawing parallels via storytelling on what accessibility means and how our dedication to writing accessible applications reflects upon us as a society. In addition, they shared their own story dealing with a disability that unjustly shut them out of their dream profession. By naming the "hydra" itself, they argued we would finally be able to truly combat what is at the root of our failure to develop accessible applications: ableism.
It was a talk that really resonated with me because I too have a disability. In my case, I am someone on the autism spectrum (previously diagnosed as Asperger's). Although the nature of my disability differs a lot from theirs, it is nonetheless the case that I've been shut out from various opportunities and support because of who I am. It has profoundly shaped who I am and motivates me to pursue change in the world wherever I can so that people can suffer less and enjoy life more.
Technology plays a key role too, as our lives increasingly become enveloped in it. It offers tremendous opportunities to create a more accessible society, so why not seize upon it? It has certainly had a massively positive and transformative impact in my life, helping me to overcome social and knowledge barriers that I would never have had the opportunity to rise above if not for technology.
Just the internet alone has given me access to people and social community and has allowed me to remove barriers that would be impossible if I were born just a few decades earlier. We have the ability to help everyone realize their fullest potential, so let's do it. Let's combat the ableism in our own lives and create a better, more accessible world right from our very own keyboards.
Finishing It All Off
Day two was simply phenomenal. Although day one provided one of the best highlights of the conference from my experience, day two knocked it out of the park with powerful, informative, and thrilling talks on awesome and important subjects. It really topped off CascadiaJS as a conference that's more than just about technology, but about people too and how technology can be the vehicle to promote positive social change in our lives. What an outstanding way to conclude a conference!
Takeaways From The Conference
Needless to say, my CascadiaJS experience was fantastic. It was a conference truly built around community as well as code. This showed in their efforts not only to put on great speakers with inspiring topics but also through a variety of community and inclusivity measures they took.
Such examples include things like creating discussion topic tables during break periods and inclusivity efforts like pronoun stickers and color-coded lanyards so that attendees can opt-in or opt-out of having pictures taken of them. This was especially a welcome gesture to me and which I took advantage of, as I generally hate to have my picture taken in virtually any setting.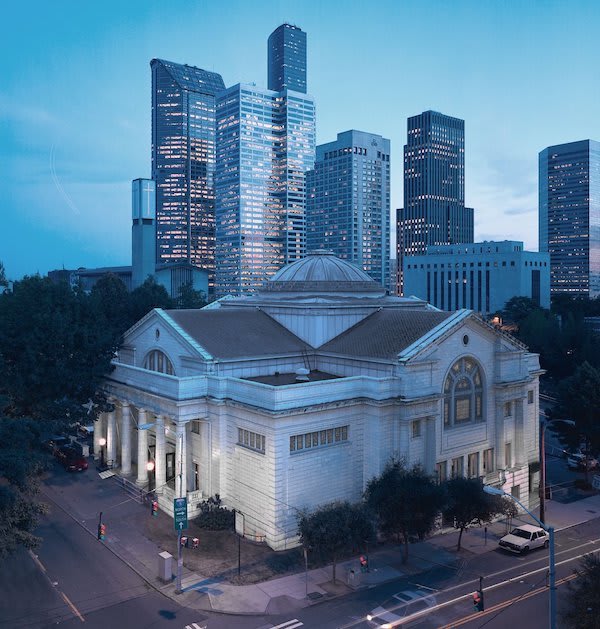 Given the talks I saw, the conversations I had, and the other community-minded gestures provided, I can easily say it has been my best conference experience by far, and I look forward to being able to attend CascadiaJS again in the future.
Being someone on the autism spectrum, heavily social events have always been a struggle for me. It is hard to derive value from such events when you feel like you're invisible to everyone around you or even worse, a nuisance. Striking up a conversation, but also maintaining it and always knowing what to say has for a long time been a tremendous obstacle in my way of establishing genuine connections with people.
Even so, I felt as if I achieved a bit of a breakthrough at CascadiaJS, having multiple spontaneous conversations with kind and passionate attendees and speakers who, for perhaps the first time ever at such an event, made me feel like I might actually belong there, even if by just a little bit.
My Journey Post-CascadiaJS
Furthermore, CascadiaJS was an event that beyond learning new cool things and better understanding the industry, helped me grow as a person. Being there, I saw what was possible. It gave me fuel and inspiration for my own life. It has also given me a sense of confidence that I could've hardly imagined before.
This experience set the stage for me to really reflect on who I want to be and where I want to go with my career and in life. As much as everything social frightens and intimidates me, I can nonetheless still see myself on one of these stages in the future, giving a talk on a subject I'm passionate about, sharing my experiences with attendees in conversations afterward, and mentoring the next generation of software developers.
We as people tend to look up to those who take initiative, share their wisdom, and who lead us to new, greater horizons. Even in the very early stages of my career, it is very apparent that my desire is to be more than just a developer, but a voice and leader in the tech community. The influence they have and the connections they make are so powerful and can do so much good. As much as my own story is rife with struggle, it is also one of growth, perseverance, and ambition. I too can be that figure in the tech community.
Already I've become a regular at a number of local tech meetups, although generally a quiet one. Though I have also recently become involved in open source projects, collaborating with a local meetup I mentioned earlier creating an environment to lift junior devs like myself into great careers in the tech industry. Even now I've begun to lead in my own, albeit small way in the local community.
Through CascadiaJS, I now have the opportunity to take it a step further by giving my first talk at a tech meetup in my area. That and more has buoyed my conviction to push my limits and grow in ways I would've never thought possible years ago as someone on the autism spectrum. CascadiaJS has only further invigorated me to seek out my greatest potential as a person and as a developer, while also giving back to the tech community.
Every move and experience is but one small step toward something greater. I'm happy to say that CascadiaJS is now one of those stepping stones.