In earlier times, Smartphones were thought to be a high-end technology devices that had least applications for any normal mobile user. Currently, there is about 2.1 billion mobile users accessing to Smartphones and is expected to reach 5 billion's at the end of 2019. Moreover, iOS App Development Companies should have to immediately adopt to the latest trends of iOS 12 for otherwise would fail miserably. Many of the Mobile App Developers wish to evolve through iOS 12 and enjoys utilizing cutting edge technologies to build apps for businesses.
Some of the prominent advancements of iOS 12 in iOS app developments are ARKit2, Siri Shortcuts, etc. The prevalence for iOS 12 is presumed to be at certainty with every features frequently updated for businesses to take advantage off. It would become a usual practice for every app developers to know about all the features and trends present in iOS 12 and then build their dream iOS apps for the end user. Finally, it is the trends followed in iOS apps that should shape-up the way for how users should get engaged.
Some of the most popular trends followed in making iOS apps are listed below:
ARKit 2
Augmented Reality has made numerous ways for achieving use cases and then optimise apps for higher interactions. Once having gone through a visual at the Apple demos presented for iPhone 8 and iPhone X it will definitely reinvigorate all the beliefs of the end users and trends expected in 2019. The introduction of ARKit 2 has tremendously helped in app developers to create innovative AR apps that portrays vivid AR experiences.
Artificial Intelligence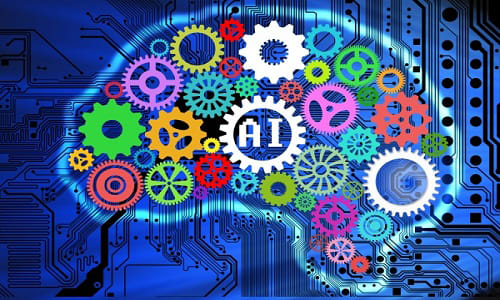 The inevitable applications of Virtual Assistant and their machine learning abilities have attracted a lot of business to invest heavily in iOS App developments especially building Chat Bots. Instantaneously, this should add to the fancies of every Mobile App Developers interest in this year 2019. The presence of AI based Siri in iOS 12 provides the comfort zone for instant access third party iOS apps at any given moment. This poses to the great demand for integrating voice assistants to be built in iOS Apps within app developers. Still the app fatigue among mobile users is always present and if shortcuts assistant like Siri was available in earlier versions of iOS then it should have brought in more ads and revenues to the business.
Core ML2

Core ML is a highly significant feature in the latest iOS 12 for it has the ability to natural language processing and gaming functions. It gives iOS App Developers the power to quantize 75% of the trained machine learning model effectively. Core ML can coordinate and accelerate every native functions present in the Apple Neural Engine for achieving faster operations. Present iPhones would now get the power of making predictions and understanding patterns, so well that it nearly adapts to every user experiences. It makes app developers meet up with the convenience in designing iOS Apps that's present inherently with real-time machine learning capabilities.
iOS App Security

Generally the security level is set high in iOS 12 for designing all kinds of iOS Apps that includes constant updates to keep up mobile OS glitch free. It is also an important factor for iOS App Development Companies to become selective while following a trend in their dedicated mobile apps. It also keeps up with the work load regularly for the iOS app developers to make app updates without fail.
Swift 5.0

Swift 5.0 with its vast libraries together provides the Application Binary Interface Stability while on runtime compilation and this should induce many mobile app developers to switch to iOS App development. Objective C was used mostly for compilation in the earlier times when there was no ABI stability present in prior versions of Swift programming. Now with Swift 5.0 introduced it might no sooner become the top programming language for iOS developers. It is estimated around 3,50,000 Swift applications are built so far and released in apple app store making Swift 5.0 highly demanding.
IoT and HomeKit

Internet of Things is one of the most popular trends that is greatly acknowledged by today's generation of mobile users. iOS Apps is competing equally well in this marathon IoT race in 2019. Apple Home Kit framework can build applications and generate actions to provide the total control right from the dashboard. This Home Kit is powerful enough to group user actions for IoT enabled mobiles and then make it accessible through Siri Shortcuts. In the near future, home and office automation is going to get immensely benefitted through IoT Apps especially controlling numerous smart devices.
Summary
The trend for iOS Apps development in 2019 is going to be more innovative for developers and mobile users to relish with. This would not differ significantly across the many devices that apple produces from iPhone, iPad etc. Further, it should get a stronger customer base for the iOS App community. Beyond the iOS Apps trends it is the enterprise friendly applications that is going to be vital for implementing advance concepts like BYOD and Mobility.