What do you think about interactive resumes?
Some years ago, I came across Robby Leonardi's resume. It's basically an animation of a game character going through a platformer game as you scroll down, displaying Robby's background, interests and skills.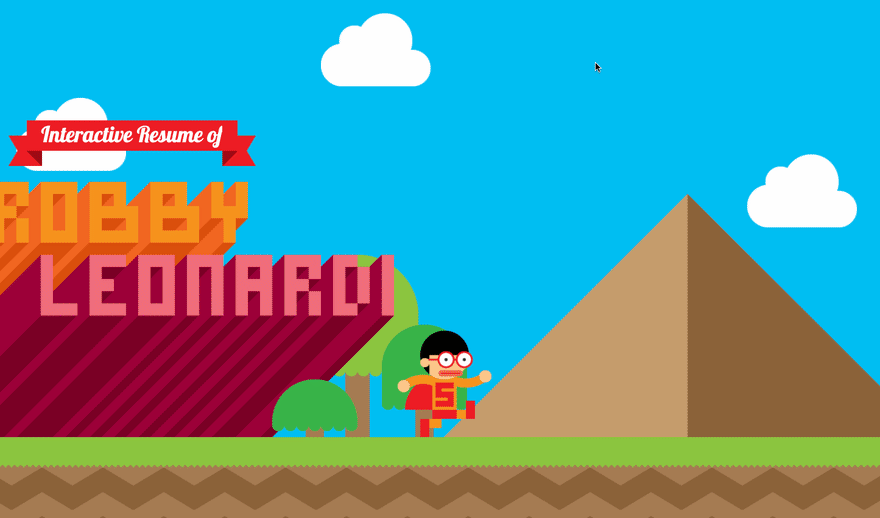 Have you seen good other interactive resumes? Would this be a good way to also add another portfolio project? Other thoughts?
Did you find this post useful? Show some love!
DISCUSSION (6)
dev.to
is where software developers read, write, and level up.
Sign Up Now
(open source and free forever ❤️)
Classic DEV Post from Nov 7 '18