This article is part of #PythonFunBites, a week of bite-sizes articles, videos, and more all about Python.
---
This past weekend, I was invited to give a remote keynote talk for PyCon Indonesia 2020. The schedule was full of amazing people, the organizers were kind and enthusiastic, and the participants were engaged during Q&A and in chat. Microsoft was able to support the event with a platinum level sponsorship.
I felt so lucky that even though travel is currently just a pipe dream, I was still able to participate in a wonderful community on the other side of the world.
During my talk, I shared a few lessons on how I believe the Python community can continue to grow, despite the challenges that 2020 has brought us.
Participate in a Global Event
Now more than ever, local communities from around the world are welcoming participants who may not have been able to attend otherwise. Use this opportunity to expand your horizons, learn about a new culture, and meet friends from a different country.
Past events include PyCon Africa, EuroPython, and PyCon Australia.
Future events include Pyjamas in December of 2020, and PyCascades in February of 2021.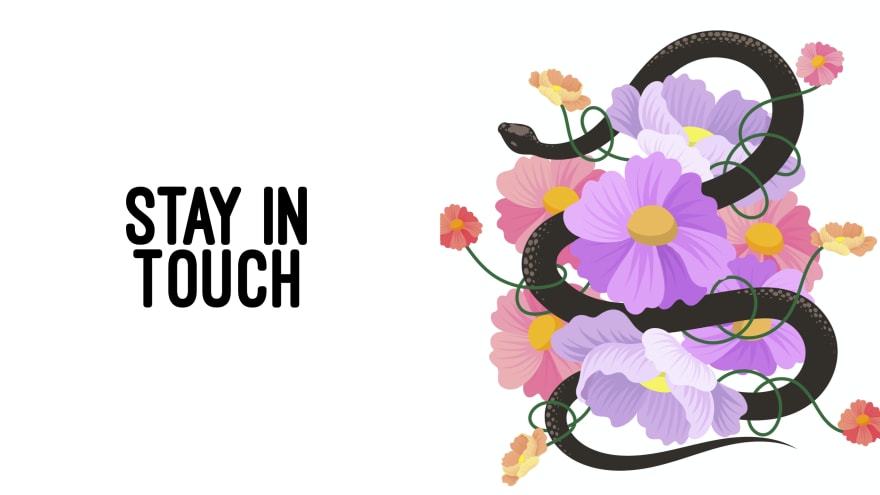 Stay In Touch
There are lots of great ways to stay in touch with the Python community.
The Python Discord now has over 100k+ members. Other great discords include Python at Microsoft and Adafruit's for CircuitPython.
There are lots of community slacks for regional groups, many members of the community are active on Twitter, and the Python Software Foundation offers mailing lists.
Give Back, Volunteer, Contribute to Open Source
There are plenty of opportunities to give back to the community. For one, you can contribute to an open source project. Your contributions don't need to be code either. If you speak another language, translations are always incredible useful.
You can volunteer at conferences and events, speak at a conference or Meetup, be a mentor, or even organize your own event.
Remember Self-Care
Only contribute if you're able to. 2020 has been incredibly stressful for many of us. Remember to make time for (remote) activities with friends, to learn new things, pick up a hobby, and especially take breaks from the news. It's OK to not be OK.
Support the Python Software Foundation
This year I was honored to be elected to the Board of Directors of the Python software foundation. The PSF is a
non-profit that aims to support and promote Python by maintaining Python's intellectual property rights and licenses, giving grants for Python conferences, meetups, and events, supporting and maintaining python.org and PyPi, and running work groups to help support the Python ecosystem.
You can support the PSF by joining one of the many active workgroups, contribute to open source (docs or code), or with your generous donations. You can stay up to date with the PSF at @ThePSF on Twitter.
Closing Thoughts
These are just a handful of ways to feel connected a community when in-person events are no longer an option. The community is what makes Python so special, and I'm honored to be a part of it.
For more, you can view the slides, keep an eye on PyCon Indonesia's YouTube channel where recorded talks will be released in a few months, or check out Python at Microsoft.
---
Watch for content on all things Python at Microsoft between the 16th and 20th of November. Stay tuned here at dev.to for all kinds of content ranging from IoT, to Machine Learning and much more! 🐍