It's quite evident that there is a lack of women coders in the tech industry and the statistics reveal this. Women are trying to come up with technical skills and compete in this industry but the number is still less. Hence a lot of tech platforms and companies have come up with programs that provide opportunities for coder women to grow in this industry.
Google Women Technical Scholarship

Google offers three scholarships under Google's Women Techmakers Program namely:
Women Techmakers Scholarship for Computer Science,
Women Techmakers Scholarship for gaming in partnership with Stadia
Women Techmakers Irish University Scholarship
The scholarship is provided region-wise: Asia Pacific, North America, and Europe, the Middle East, and Africa.
https://www.womentechmakers.com
You get the following perks if you get selected:
Retreat: All the scholars from different countries will gather at one place and collab on different projects.
Community bonding period: Sharing rooms with different people from different countries and sharing ideas.
Academic Scholarship: Get an academic scholarship of $1000.
Goodies: Swags, stickers, bottles, and other stuff.
Training: They train you for an interview and plan an 8 monthly road map for students.
AmazeWow
If you're a female candidate and looking for an SDE role at Amazon then this program is for you. Every year Amazon conducts this program, especially for female candidates.
Amazon offers internship and full-time software development opportunities to female candidates through the Amazon WoW program.
Roles and responsibilities:
Should be able to grasp the details of the current project and its architecture.
Should be a team player.
Design code for real-world problems.
Deliver high-quality software in an agile environment
Selection Process
Screening
Online Test
Interview round
WomenWhoCode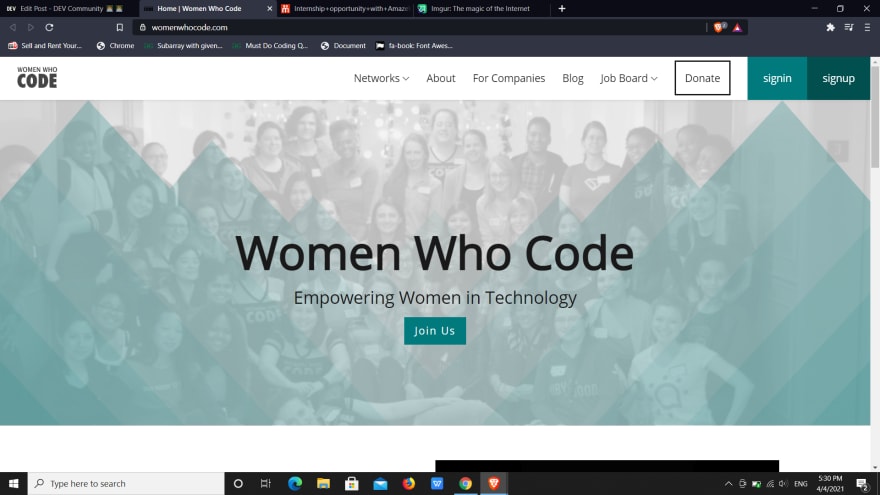 It is a nonprofit organization dedicated to inspiring women to excel in technology careers. They provide skills and opportunities for women who need to stay in their career and make it to the top. Their program is the 20 countries, 60 cities, and 50,000 members. A lot of women joining this program have made their successful careers in the tech industry.
check out their website:
Women who code
Red Hat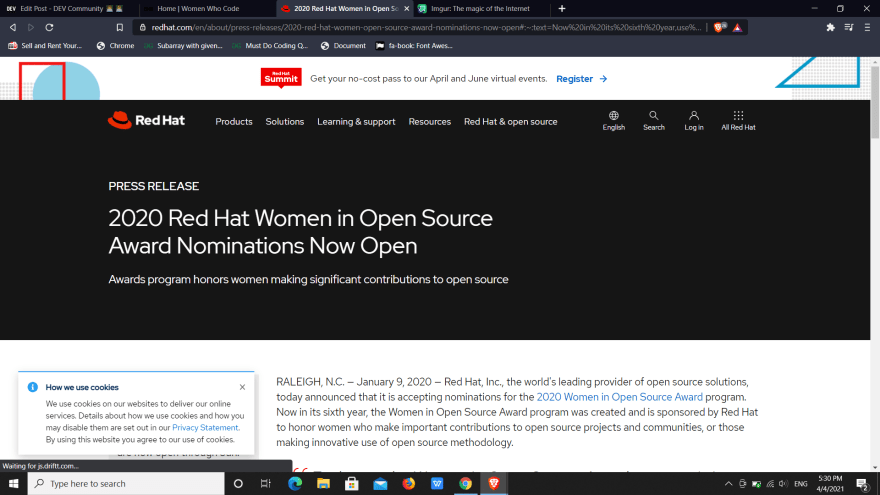 If you've contributed to any open source then this is the best platform for you to show your contribution. You can nominate yourself on their website. After nomination, they shortlist the women in open source award winners.
Red Hat
Goldman Sachs Global Scholarship and Mentorship Program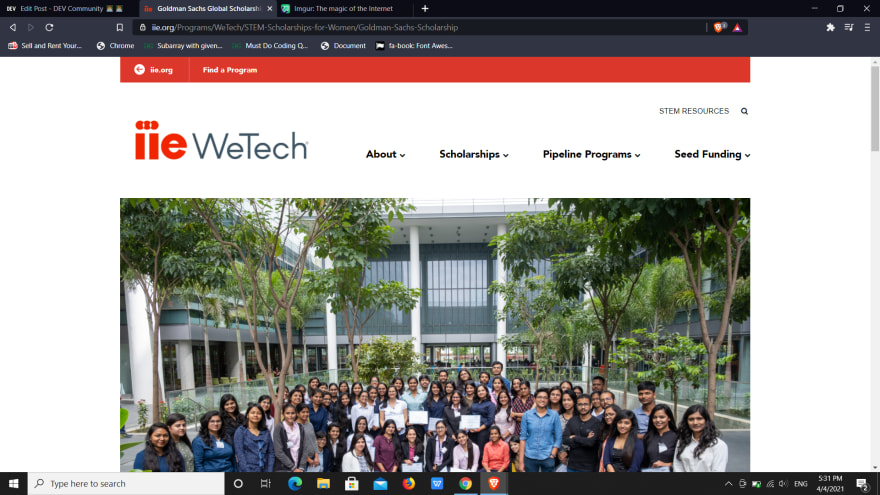 This program provides a scholarship and mentorship to the women coders. You also get financial aid from them. This is a six months program where industry experts train you and make you industry-ready.
Goldman Sachs
Western Digital

Western Digital provides a $1 million scholarship every year. As a scholar, you can get a $5000 scholarship. They generally support women. This platform is really good for applying.
Western Digital
Google conference and Scholarship

If you're attending some international Scholarship based on technology or some seminar. Then you can apply for google conference and scholarships, which provides a chance to attend a lot of technology conferences and boost your network where you'll meet people with high expertise in the tech industry.
Women in today's time are capable of handling multiple things. Although their ratio in the tech industry is less there are a lot of opportunities and platforms that encourage them to make their career in this field. What are your thoughts on this? Please do mention them in the comment section below.