How it started with a plan for 2019-2020
In 2019 a few people from our Tech department got together and started our Women in Tech group. By doing a deep dive into our data and hosting our first meeting together with other women where they could share their experiences, we realised that we could improve in at least two fronts: increasing the percentage of female developers and having more women in leadership/management positions in our Tech department.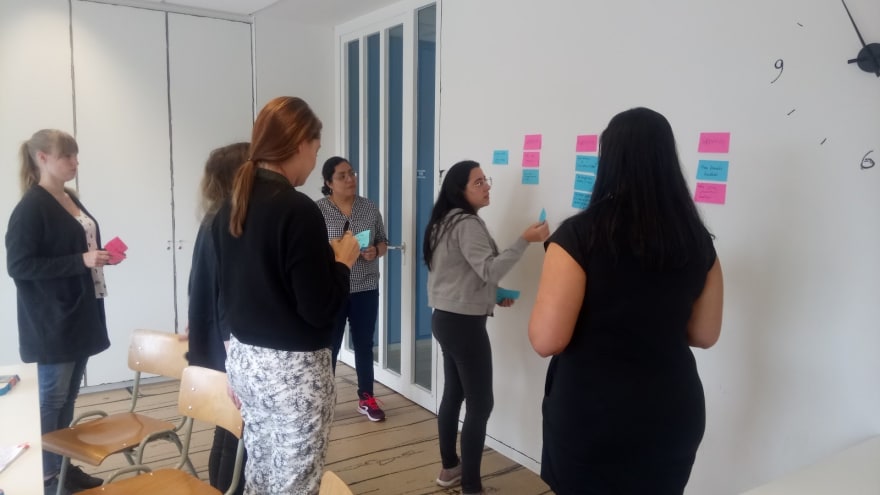 After making some progress as a group, at the beginning of 2020, we managed to make these goals official by getting together with representatives from the Tech management in a brainstorming session. There we discussed many ideas to reach two concrete goals:
Surpass the Dutch national average of female developers of 15% in our Tech Department.
Increase the percentage of women in leadership/management positions to 10%.
What we did
In order to grow the percentage of female tech employees you need to increase the inflow and/or reduce the outflow. And that is why we looked at the hiring process:
We changed our vacancy texts. Our vacancy texts were geared towards more male candidates and contained some requirements that were actually nice-to-haves, and by changing some of the wording we could keep the essence of the vacancies and appeal to female developers more.
We made sure our diversity of employees was present in the images used on our careers website.
We increased the amount of women involved in the hiring process as interviewers during our technical rounds.
We also looked at ways to reduce the outflow and to equal the promotion chances:
We increased the visibility of the Women in Tech group by sharing our data, ideas and improvement plan with the Tech Department and the Tech Management.
We created the Unconscious bias training and added it to our Coolblue University. It is now also added to our Tech onboarding experience for new joiners.
We reviewed our Developer Evaluation Criteria and some codebases. We discovered that they still contained references to "he/his" when referring to our employees and rewrote those to be gender neutral.
We have had regular Women in Tech meetings to offer a place to discuss our efforts and provide a space for women to build connections with each other.
Achievements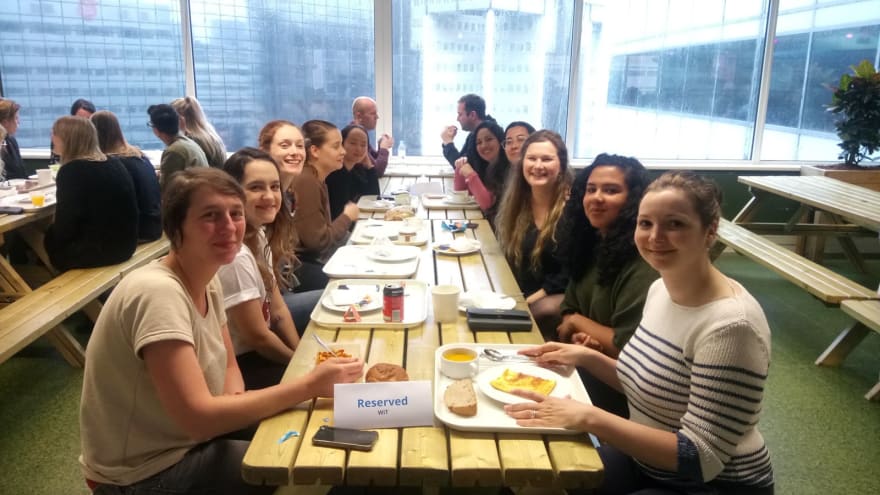 Within Coolblue Tech we believe in the value of having teams that are diverse, in expertise, gender, culture, experience or personality. And as such we will try and improve our Tech Department wherever we can. After about 18 months, and 2021 was about to start, we saw that the percentage of women in Tech actually grew above the Dutch average to 17% and we also reached our second goal with a higher percentage of women in tech leadership roles.
What we learned
Our takeaway is not the factual (percentual) results, but the fact that we have a culture in Coolblue Tech where people can openly discuss topics like this and act upon them. Suggesting improvements and making changes for the better. Changes that lead to a better and more equal workplace for everyone. And to us it shows our culture is not just a pretty text on some webpage. We are just getting started, and the plan for 2021 is already in the works.