Would you like to better understand what it means for your business to use open source npm packages and need a good summer read? 📖 🌞
It's a simple fact that open source is everywhere and we all seem to have a never ending thirst for more of them.
So, questions do need to be raised on what controls are in place for the open source components your team are using. To aid that discussion we have just published an e-book called Don't be the weakest link in your software supply chain.
📘 Book chapters
The book contains everything you need to know about controlling the open source code your business depends on, identifying the risks of the software supply chain and how to effectively manage them.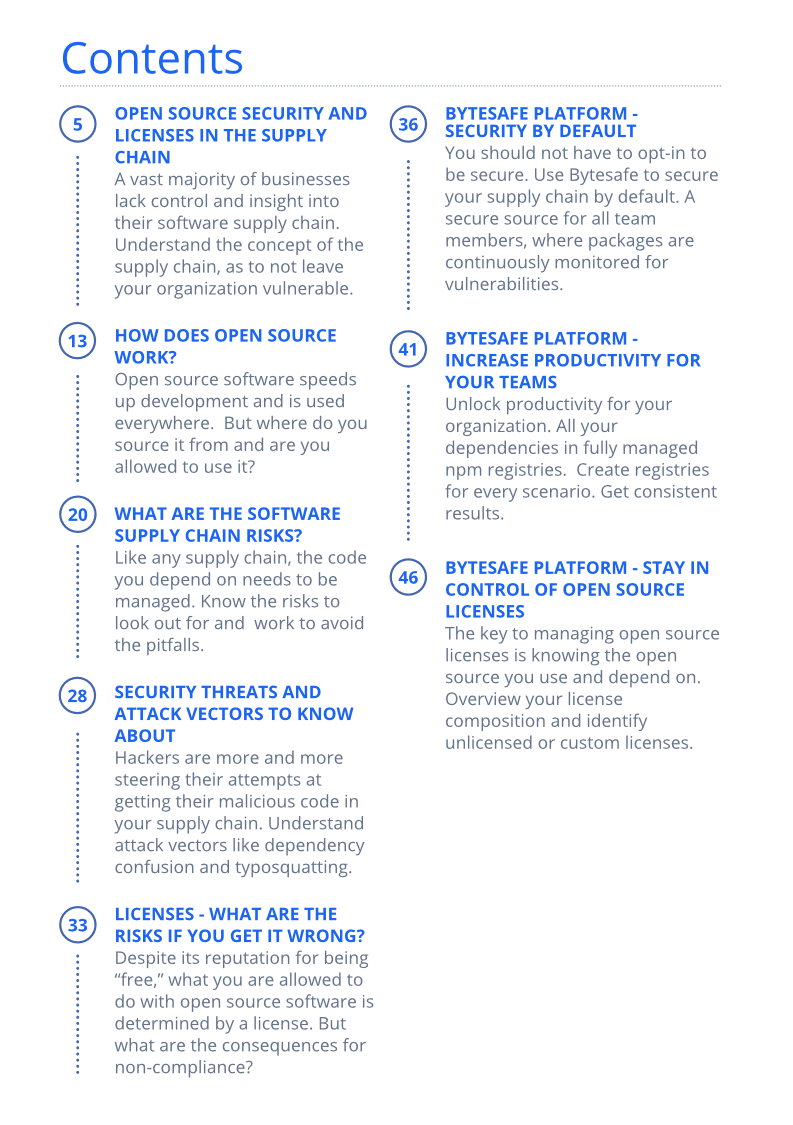 🚀 Bytesafe
Bytesafe reduces the risk of businesses failing to keep track of components, their dependencies and open source licenses.
The Bytesafe team has extensive first-hand experience on the challenges companies face in highly regulated businesses when managing and deploying open source code.
If you have any questions or feedback - just drop me a message. I would love to hear from you!