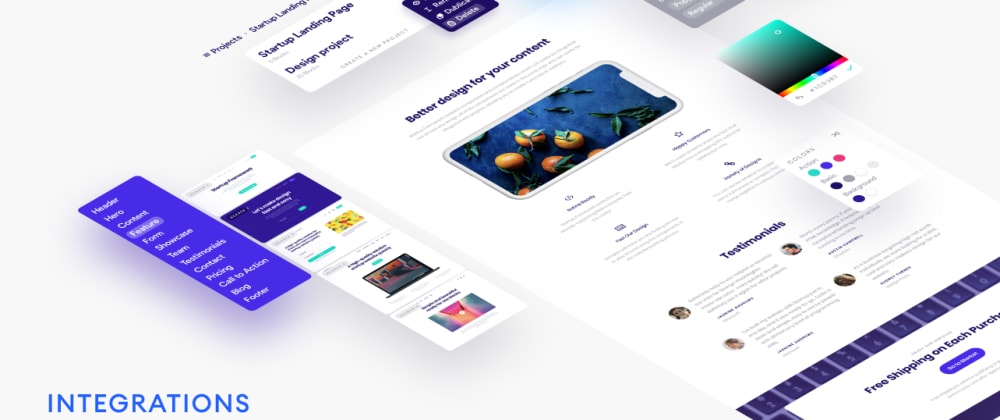 Startup 4 features the new Online Editor - a special release for Designmodo's online app builder. The innovative drag and drop builder is curated for you based on some of your unique feedback.
As a Bootstrap 4 app, Startup allows you to create websites with well-designed templates on Bootstrap. The tool is fast and easy to use. With its pre-designed blocks, you can build your presence online with or without any prior coding knowledge.
Here is a cutting-edge tool for creating websites on the go.
Cutting-edge Online Editor
Coming along with the Startup 4 app is the novel Online Editor designed to ignite the love for making your content outstanding.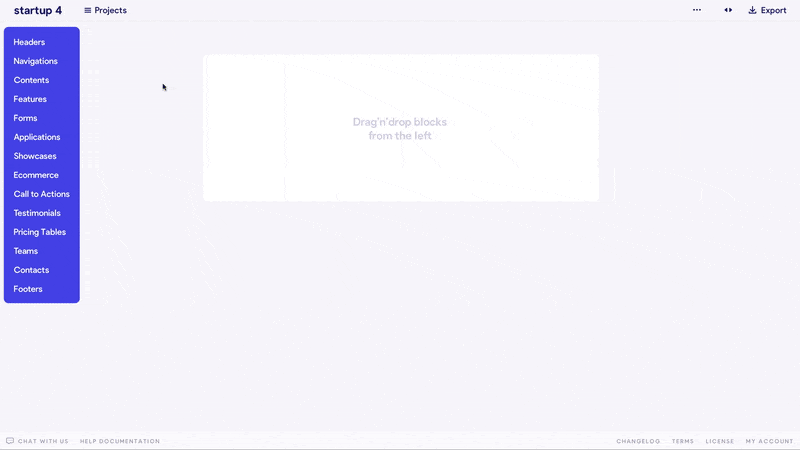 The features in the Startup Online Editor enable you to edit and visually customize your content. It also requires no backend content system because it's all drag and drop that affords you seamless interaction with your content.
Customizations had never been this easy- you can export and publish your website at no cost with a few drag-and-drops.
Seamless functions you can perform with the Online Editor:
Change styles globally
Publish content fast
Download designs and export your website
Unique Features of Startup 4
Built on the performance on the previous release, Startup 4 comes with more unique features. And many thanks to your remarkable suggestions that spurred the rebuild from the group. Here are some of the fantastic features of the drag-and-drop website builder:
Total control over the code in the app as much as it pleases you
Full control over the visual display of your content without any interaction with the code
More than 300 pre-made blocks to enhance custom designs
Responsive design with full customization every time and anytime
Styles functionality for swift customization on every page
Complete documentation for seamless creation of websites
Clean and understandable codes for easy and quick export of design
Unlimited style options
Unlimited fonts due to the Google Fonts integration
A Brighter Future for Startup 4
It always gets better with Startup 4. And we are so keen on only serving you with the best at all times.
Here are some of the features to anticipate in the future for Startup 4:
New "portfolio" category
Editable element attributes in the Online Editor
More new blocks
Bootstrap 5 support
Editable element classes
Seamless ability to change images and backgrounds
Craft new blocks without coding
Change block layouts
Ability to collect pages into one project or create multipage websites
Change element styles without coding
Want to Build Website For Free? Try Startup Now
With Startup, you can create a completely functional website using the drag and drop features at no cost.
You are afforded full access to all the features coupled with free Figma sources.
Still interested in creating more drag and drop websites with Startup?
Yes. You can.
With only for $89 per quarter or $249 annually, you can use the cutting-edge tool 4 to build as many websites as you want.
We are committed to adding new features for you with more great updates in the nearest future. We value you and your continued support for all our unique products.
Designmodo Team
Posted on by:
Timesaving tools for designers and developers. Website and Email Builders. We're an international remote team.