AR/VR creators, do you know how to code? Which tools, platforms, and technologies are you using?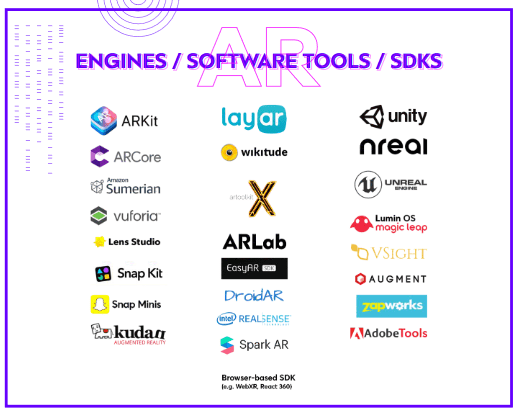 ARKit
ARCore
Amazon Sumerian
Vuforia
Lens Studio by Snap
Snap Kit
Snap Minis
Kudan
Layar (Blippar)
Wikitude
ARToolkit5/ARToolkitX
ARLab
EasyAR
DroidAR
Intel RealSense
Spark AR (was Facebook Camera Effects platform)
Unity/Unity Mobile AR
Unreal AR
Like what you see? This is just a small preview of what we feature in our State of AR/VR survey. It's your chance to let us know what you think the future holds for creators of immersive technologies. There are prizes to be won (think Oculus Quest 2, PlayStation VR bundle plus vouchers and licenses) PLUS a goody bag which includes a free map of the ARVR ecosystem.
Take the survey to help the global AR/VR community learn more about the skills and technologies necessary to succeed in 2021.
Know a tool we should include? Let us know below!