Hi There!
It has been rather slow with this project. I don't know how to use an API and I am learning, so that will take a while. Right now I have worked on the UI and no coding. I have worked on figma to look back on the designs and I was thinking of how the mobile version should look. As I was searching, I have stumbled on this really cool resource:
It shows statistics of many things like Google trends and for my situation, I have found a large variety of mobile resolutions. I think this resource is an amazing stepping stone to understanding the general resolutions for web, mobile (or both) development.
---
I have signed up for the API key at Nasa's site so I can experiment with it or use this project as the experiment grounds. I'll probably make a separate branch in case or make a new project where I learn how to implement an API to gather information about a certain thing.
---
Oh! A tip for UI design that I forgot. I doubt that this is my idea as it's simple. When you are in you project, you can make a separate rectangle like a splash screen on stock photos and set it to the resolution you want. With this, you can see what the user will see, if let's say, their system has a 1920x1080p screen, you can see where the height ends. This really did help me as I now know the true scale of how things should be sized so the view can see the appropriate amount of content.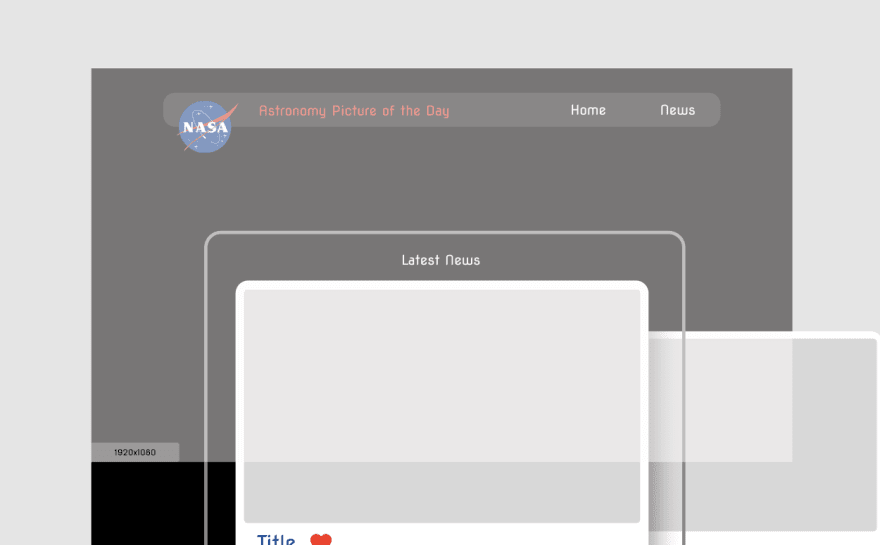 ---
---
Once again, thank you for reading this post. It is a quick one, but more will come soon. The weekends are coming soon so I can put more time into this project. Cya till next time!