¿Qué es el DevAndFest?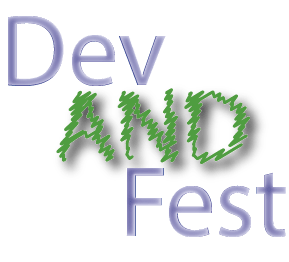 Tras mucho tiempo organizando eventos locales, un grupo de desarrolladores de la ciudad de Granada han decidido lanzarse a celebrar un evento que una a las comunidades de distintos puntos del sur de España. Y así nace DevAndFest: un evento para unir a l@s desarrollador@s, totalmente sin ánimo de lucro y abierto a todo aquel que desee participar.
¿Cuándo?
El día 9 de noviembre de 2019. Apunta: 9 de noviembre de 2019.
¿Dónde se va a celebrar?
En esta primera edición, se celebrará en la Escuela Técnica Superior de Ingenierías Informática y Telecomunicación de la Universidad de Granada (España).

¿Qué ofrecemos?
Un día completo de charlas y talleres sobre tecnología y mucho ¡mucho! networking. ¿Necesitas más razones para venir? Puedes consultar al agenda en la web del evento.
¿Cuánto cuesta? ¿Dónde consigo la entrada?
🎟️Es gratis. 🎟️Free. 🎟️No dinero. 🎟️No pagas. Puedes conseguir tus entradas en nuestra web oficial.
Importante: si no vas a venir, no saques entrada. Algunas cosas que estamos preparando requieren tener en cuenta el número de asistentes y no nos gustaría aprovechar el presupuesto al máximo. Gracias por tu comprensión.
Algunas de las sesiones de las que vamos a disfrutar
Descubriendo Google Cloud IoT Core
🗨️ Gema Arnaiz: Software Engineer, BBVA Next Technologies

Google Cloud IoT: integración, almacenamiento de datos y visualización con Google Cloud. Aprenderemos cómo conectar un dispositivo a Google Cloud IoT y transmitir los datos ingeridos a una base de datos para su almacenamiento, visualización y posteriormente, análisis.
Lo que hay detrás de mi foto de 80 años
🗨️ Nerea Luis: AI Engineer, Sngular

Aplicaciones como FaceApp o Deepfake han causado un gran revuelo y se han viralizado a través de las redes sociales. ¿La clave? Los asombrosos resultados en generación y/o modificación de imágenes de caras humanas. En esta charla me gustaría contar qué hay detrás de todos estos sistemas, algoritmos y tendencias de inteligencia artificial que siguen la línea de esos trabajos. También hablaré ligeramente de privacidad y 'AI explainability' como principal reflexión ante la existencia y despliegue de estos sistemas.
Entiende, instala, observa y arregla tu malla de servicios con Istio y Kiali
🗨️ Xavier Canal: Software Engineer, RedHat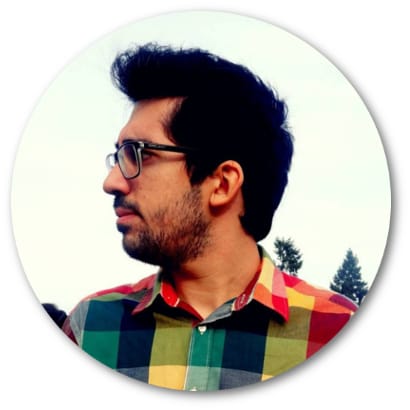 En esta sesión instalaremos un cluster de Kubernetes, montaremos una malla de servicios Istio y desplegaremos diferentes aplicaciones con la finalidad de mostrar las funcionalidades principales de Istio: enrutamiento y seguridad. Las aplicaciones desplegadas tendrán problemas que tendremos que detectar, analizar y si podemos, solucionar.
kotlinx.coroutines: The future of threading
🗨️ Olmo Gallegos: Android Developer, GoMore (Amovens)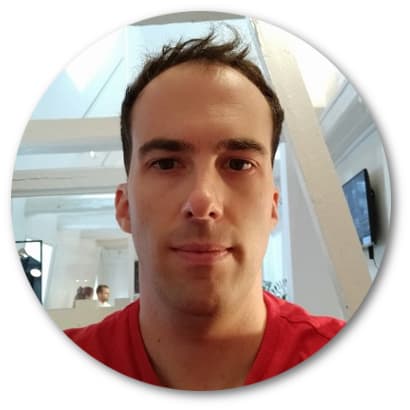 En esta charla os introduciré a la biblioteca kotlinx.coroutines y los problemas que trata de resolver. Además, os contaré todo aquello que necesitas conocer para empezar a trabajar con la misma.
Otros motivos por los que venir a Granada
Podría darte una lista sin fin de otras razones por las que deberías venir a Granada. Aquí te dejo algunas:
La Alhambra
El barrio del Albayzin
El barrio del Sacromonte
Los bares de tapas
La Catedral
El monasterio de la Cartuja
El barrio del Realejo
Venir a conocer las comunidades locales de desarrolador@s
Sigue todas las novedades de cerca desde @devandfest.
¿Piensas asistir? ¿Crees que tienes amig@s que puedan estar interesad@s en venir? ¡Difunde! Para nosotr@s significa mucho.
¡Te esperamos en el evento!