The Brain Emotional Learning (BEL) model is an algorithm based on the mammalian limbic system proposed by Caro Lucas, 2004. The model is characterized as a machine learning algorithm, of reinforcement learning.
One of the examples of implementations of this model in a practical problem is the Brain Emotional Learning Based Intelligent Controller (BELBIC), an intelligent controller that has achieved great results in experiments in the industry.
The BEL block diagram is represented in the figure below:
We can observe the representation of parts of the limbic system, responsible for emotions, such as: Thalamus, Sensory Cortex, Orbitofrontal Cortex and Amygdala. An important feature of this model is that stimulus generator (Sensory Input) and Reward/Reinforcement Signal (Rew) can be represented by a function defined by the author himself, according to the problem addressed.
Below is a simulation of a third-order plant, with its natural behavior:
And below is the BELBIC algorithm controlling the plant shown in the Figure above: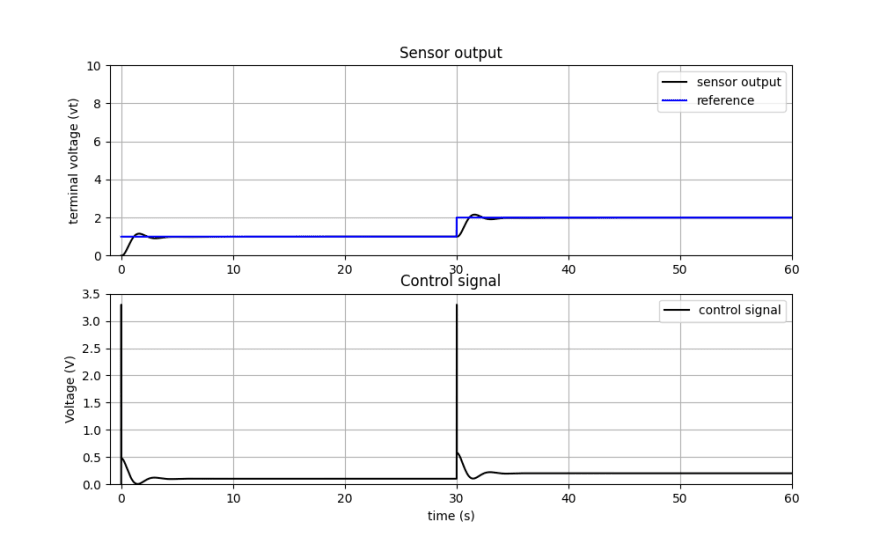 In addition to studies in the control area, the model (BEL) is also used in classification tasks and time series analysis, where the algorithm can be integrated into a genetic algorithm.