If you are a PhpStorm user you know that it comes with many great features that make programming in PHP faster and easier. On top of that JetBrains marketplace offers a lot of useful plugins that aim at increasing our productivity and comfort of work. I decided to test some of them and here is my choice of tools that really make a difference!
---
This plugin is an open-source Code Review and Static Code Analysis tool for PHP (aka inspections in JetBrains IDEs) and it seems to work better than native inspections. It's a must-have add-on to PhpStorm to ensure high-quality coding. The default configuration is quite strict, but thanks to this you can avoid a lot of code smells (or disable some rules you don't like).
It covers among other things: architecture-related issues, weak types control and possible code construct simplifications, performance issues, non-optimal, duplicate and suspicious "if" conditions, validation of magic methods usage and much more!
This plugin is an absolute must to enhance PhpStorms's built-in Git functionality with real-time features such as online presence for team members and instant merge conflict detection.
You can see who in your team is online, what issues and branches they are working on and the changes they've made on those branches, thanks to the tool window added by GitLive to your IDE.
Instant merge conflict detection is an impressive feature, that helps you resolve merge conflicts before they even happen! Indicators in the gutter of your editor show the difference between your changes and the changes of others. These update in real-time as you and your teammates are editing and provide an early warning of potential merge conflicts. A real must-have for all dev teams out there!
Database Navigator is a database development, scripting and navigation tool. It adds extensive database development and maintenance capabilities to PhpStorm. Along with a qualified and IDE-compliant SQL and PL/SQL editor, it provides advanced database connection management, script execution support, database objects browsing, data and code editor, support for database compiler operations, method execution and debugging, database objects factory, as well as various navigation capabilities between all its components.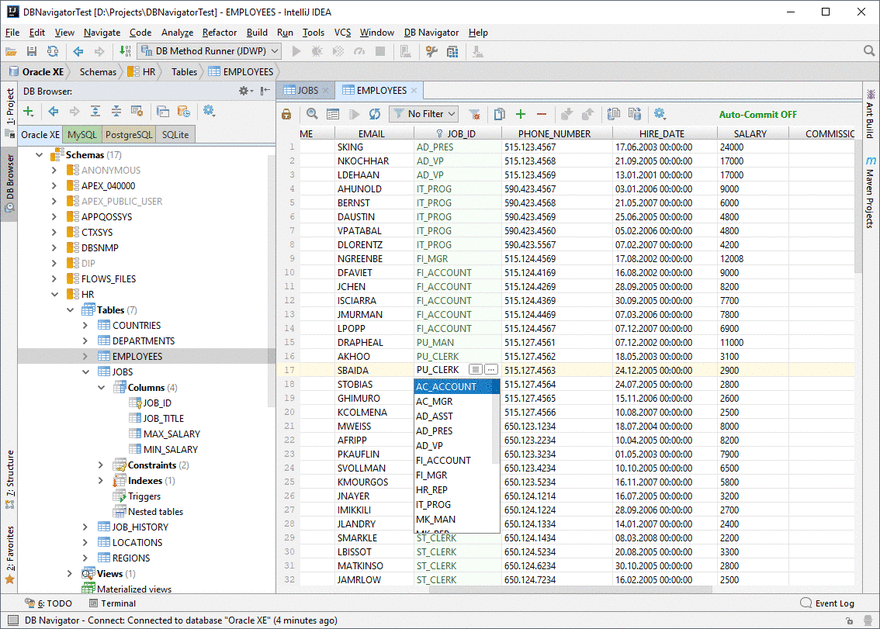 I am all about DocBlocks because they ensure that we write clean and quality code. This useful plugin extends PhpStorm to support annotations in DocBlocks and provides additional Attributes features like: Class import annotator, Class constants in DocTags, Auto alias import for annotation class, Goto for doc tags and property names, and many more.
Symfony is an open-source PHP framework for web development that needs no introduction. If you're using it, this plugin is an absolute must-have. It provides a full Symfony framework and component support for PhpStorm (and other JetBrains IDEs). It contains all the tools you need for Symfony development including templates, dependency injection, forms, routing, and more.
---
Have some feedback or suggestions? Go ahead and let me know in the comments!