At around the age of 21 I dropped out of uni before getting my bachelor's in physics, and went to work on a crew ship. After that, I spent almost 6 years traveling around and working in hotels and restaurants.
At the age of 27 I "woke up", left my bar manager job at Oxfordshire and worked my way back to tech and programming.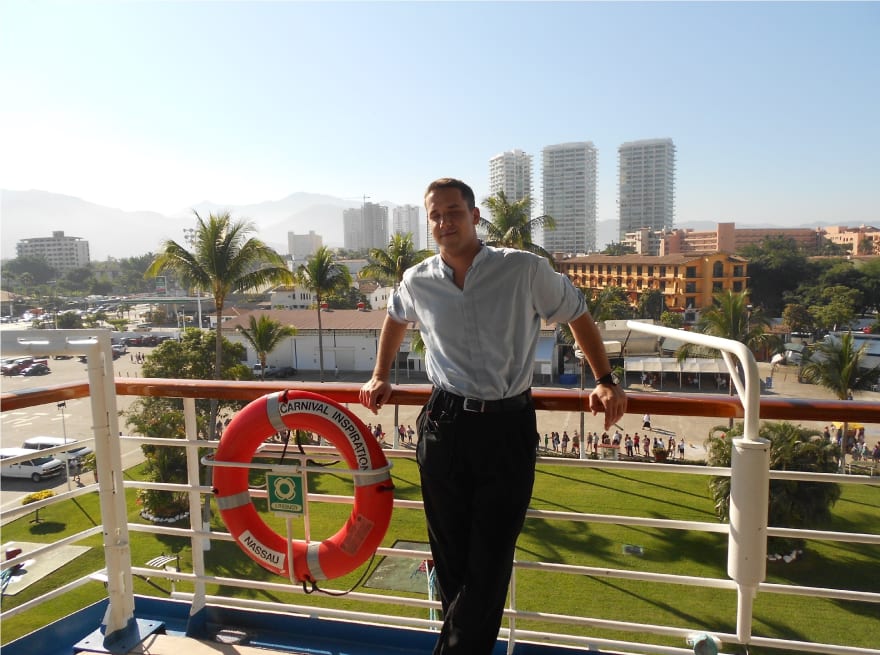 2011 Puerto Vallarta. I may look good, but I had tough times on the ship. Not complaining though.