In this series of 30 Days of API Testing - Introduction, We are going to start a 30 API testing challenge.
You are going to learn the about the concepts of API, API testing, web services, and HTTP Methods basics which are helpful in API testing interview questions. you will learn about everything API Testing Using Postman, SOAPUI, PAW, and many more API Testing Tools in these 30 Days.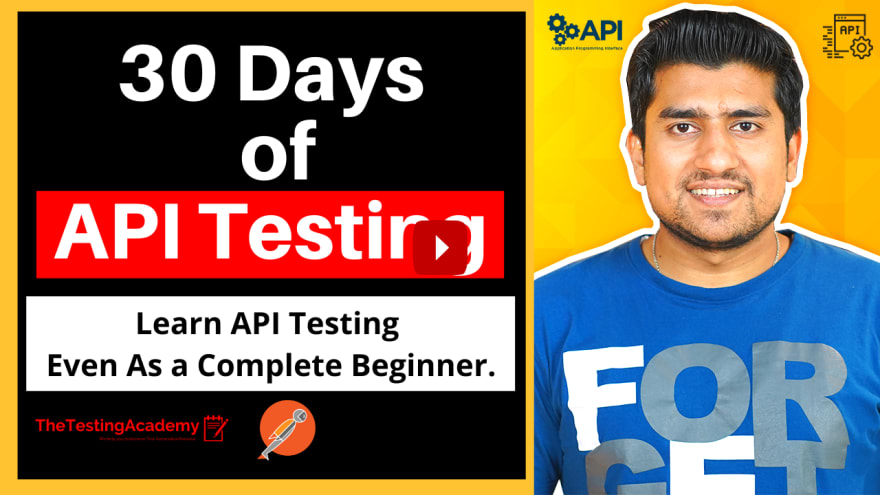 Master API Testing(Full Course) - https://www.learnapitesting.com
--
Be sure to subscribe for more videos like this!