📚✅Join us - https://sendfox.com/thetestingacademy
In this video, We are discussing How to Learn Automation Testing and what the best ways to learn automation testing for beginners?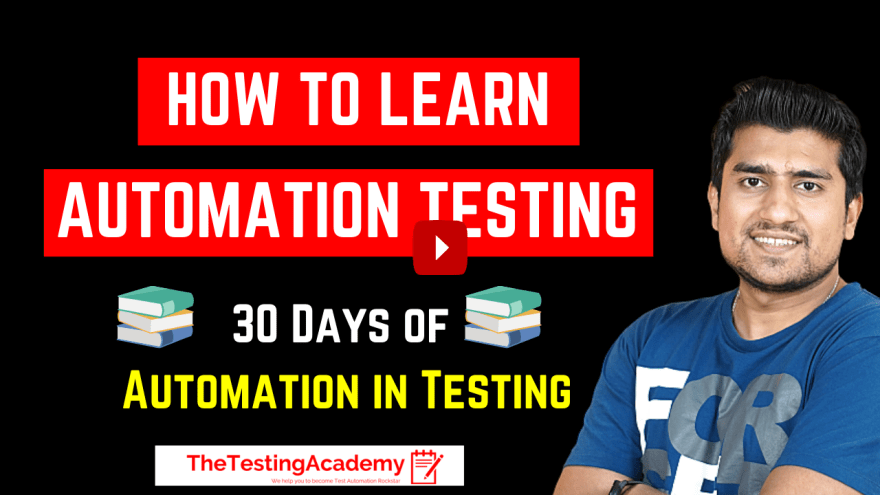 ✅ New to channel?? consider subscribing and follow day by day our challenge to become an Automation Testing expert in 30 days.
✅ Ways to learn Automation Testing?
1. Understand the life cycle of Automation Testing?
2. Read Books about the automation testing?
3. Have a clear understanding what to test and what not to test?
4. Select a Right Automation TOOL
5. Use pattern and generic code that is not effected by Selector or UI Changes
6. If possible use API Testing instead End to End UI Testing Cases
7. Invest in yourself buy online courses TheTestingAcademy.com CodeAcademy.com Udemy.com Coursera.com edX Codewars Khan Academy
8. Fork the automation projects and play with them and implement stuff from that repo.
Posted on Jun 2 by:
Lead Automation Expert || Founder of TheTestingAcademy.com || Youtube at TheTestingacademy || Udemy Teacher. || scrolltest.com