TL;DR
Signup an account (3 minutes)
Get a training account for lab (5 minutes)
Download slides and lab guide (2 minutes)
Watch the training video, read slides and play around by following the lab guide (1 hour)
Start the exam at Fundamentals Exam page. Trust me, most of the answers for questions can be found in the slides. (50 minutes)
About SumoLogic
Sumo Logic, Inc. is a cloud-based machine data analytics company focusing on security, operations and BI usecases. It provides log management and analytics services that leverage machine-generated big data to deliver real-time IT insights.[1]
Sumo Logic provides best-in-class cloud monitoring, log management, Cloud SIEM tools, and real-time insights for web and SaaS based apps.[2]
Many big brands are using Sumo Logic:

SumoLogic Certifications
SumoLogic has various of certifications. The good thing is all of them are provided free (training materials and certifications).

Once you've passed an exam, you will get a certification to show off in your CV and LinkedIn profile 😎 (not to mention you've learnt something new):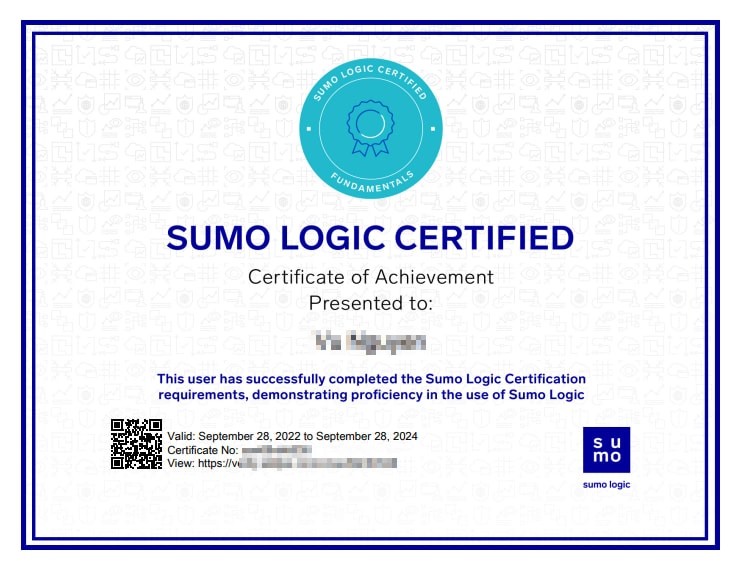 Good luck!
[1]: From Wikipedia
[2]: From SumoLogic website