The Hackathon 🐱‍💻
A 36 hours ⏳ long run hackathon 🐱‍💻 organized by DSC MAIT 👨‍🏫 named HACK THE SOLUTION | GOOGLE SOLUTION CHALLENEGE. 👨‍💻 With 550+ registrations and 117 teams, the event held online.
A Win 🥇🏆
We Team Garuda won the hackathon 🥳🎉 and we were so happy 😃 to be a winner and that our idea 💡 and solution 👨‍🏫 was chosen to be the best and the 36 Hours long effort ⚒ was equally appreciated, that gave us new boost 🚀 and new encouragement 💪 to conquer more.
The winning moment!!! ✨🎆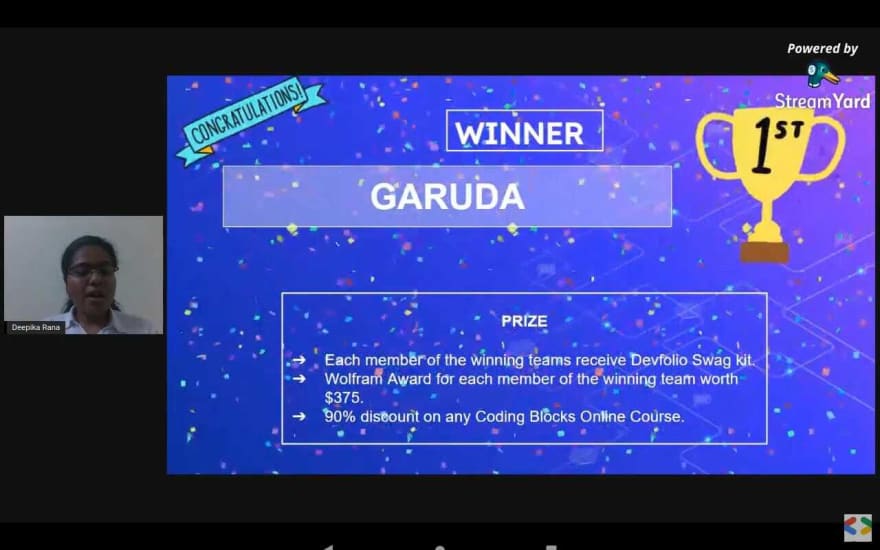 The Team 👨‍💻👨‍🏫👨‍🔬
Experience 🧐🤓
Despite being an online virtual event I would like to appreciate the work that was done by DSC MAIT Management to make this event a great success. 📶
The efforts they had put in to do such a long event is praise worthy. Everything from the timing and the handling was just perfect. I would like to thank DSC MAIT to hold such a good event and give us the platform to learn 🏫 and explore 🔍 more about latest technologies. ⚙👨‍💻
The mentorship 👨‍🏫👩‍🏫 we received was of a quality that allowed us to implement our idea far more better and make our solution more effective and efficient.🚄
Special Appearance 👀😍
Well, after the winning I saw that I was chosen to be the Best Performing Student Ambassador 🎊🥳 that was another moment of celebration, my whole was delighted and happy that our team topped in all domains. 🎆✨
Mention ❄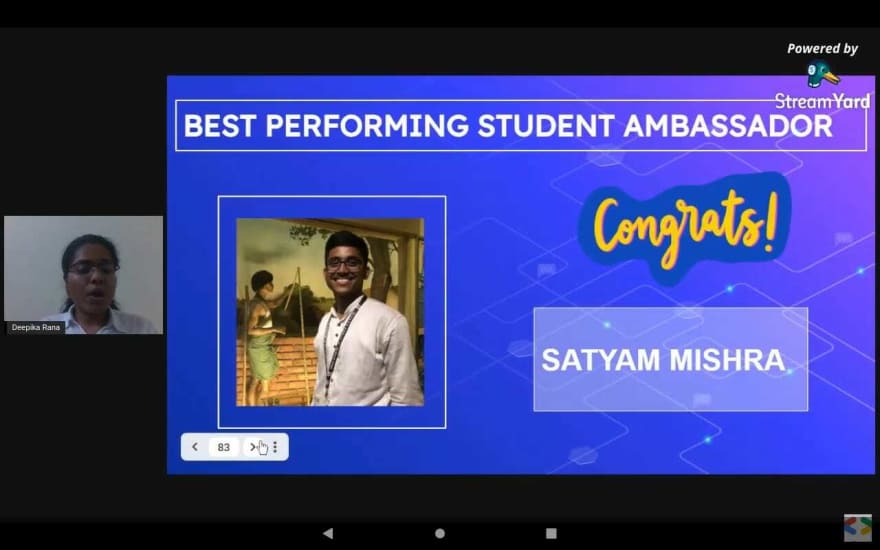 Looking forward 🔮
The hackathon is finished now and we have won it but the thing that matters now is how we are going look ahead 🔍 and develop our solution 💡 more further in the future adding various features and all.
That's all from my side 🎩, Happy Learning 🏫👨‍🏫!!!