Let's start with the simple definition of cloud computing
Cloud Computing can be defined as a service of providing the Computing Power such as servers, storage, database, Ram, and another service over a network (Internet) rather than physically having the computing resources at the customer location, To offer faster innovation, flexible resources, and economies of scale.
In more simple words we can define cloud computing as storing and accessing data and programs over the Internet instead of your personal computer's hard drive.
Let's take an example to understand cloud computing
You made an awesome eCommerce website and want to connect with the buyers and the merchant to your website for that you need to connect with the world. so you decided that you host your website on the internet.
You go to the market and buys the heavy servers, Lot of Harddisks for storage and rams for the processing power and the other stuff to make a Server where you can host your website. after installing the server you goes to your Internet Provider and asks for the Superspeed Internet and also arrange the 24x7 electricity so your website will never go offline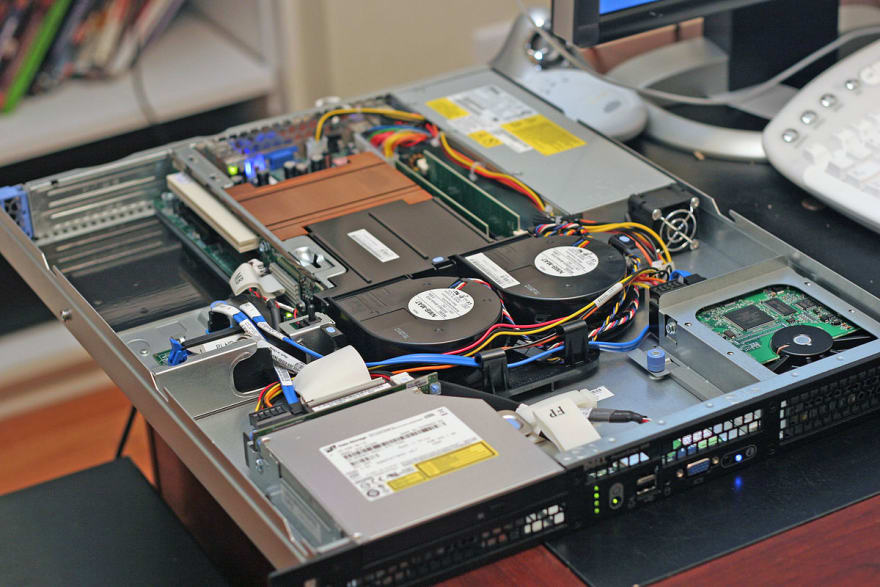 so you set up everything and plans to launch the website on XYZ date and did a lot of advertisements for your website. When the website goes live on the date the buyers and merchants started visiting your website and within the first 10 minutes, your server crashes due to a large number of visitors that you haven't expected and there was no resource to handle it.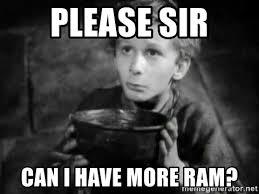 so you again go to the market and buys more RAM's and setup that. Assume on the first day you got 50,000 visitors as you have done the advertisement and the users are also curious to know about your website, but from the second day, your users drop to 5000-6000 visitors. Now the processing power of your server only consumes the 10% Ram and your 90% ram is free and it consumes the electricity while it was not on the use. so you will usually get a more electricity bill.
Now your website starts growing and a lot of the users are signup. suddenly one day some hackers hacked your database and pulled out your user information, so to prevent this you hired security experts to prevent this thing into the future.
To engage more customer you and your marketing team planned a new year sale on the new year. you did marketing about this by doing online ads and giving the ads in the local newspaper. Just before the 1 day of the sale you suddenly got a call from your ISP provider that there will be no internet for the next 2 days due to maintenance.


and there was no other ISP who provide the Internet service to you. so you got into the loss and all your marketing plan goes waste and also you lose your customer because whenever they are visiting your website they are getting some error.
so just to connect to the internet you have to manage multiple things like electricity, internet, Processing power, Storage Capacity, and also security to the database.
What if someone told you that use my servers or computer I guarantee that there will be 24X7 electricity and internet and I will only charge for the resources you use means if you use only 1 GB ram I will only charge for 1 GB usage and also I provide full security to your data and if there are more visitors I will automatically manage the resources like, increasing the ram capacity or servers no. so you usually think that this option is a good one. so That is what Cloud Computing, using other people's resources to host your own application or website.
Top benefits of cloud computing
Cost: Cloud computing cut off the expense for buying hardware and software and setting up and running on-site datacenters—the racks of servers, the round-the-clock electricity for power and cooling, the IT experts for managing the infrastructure. It adds up fast.
Data security: One of the main aspects of any Company is that their data is safe and nobody can breach the security, so the cloud service provides a guarantee that data is securely stored and handled by using advanced security features.
Scalability: Whenever your user size grows you don't need to worry about the scaling you can do that just a few clicks and your resource is scaled up
Automatic Software Updates: The cloud service providers the regular software updates and the security patches so your system is secure and up to date.
Pay For What you use: In the cloud services you will only be billed for the services you used and how many resources you consume.
Nowadays the main leaders for the cloud services are Google Cloud Platform, AWS, Microsoft Azure, IBM Cloud, Oracle Cloud and many more
Nowadays there is so much competition in the industry and everybody wants to launch their service as soon as possible and cloud computing helps in this that's why the cloud computing industry is growing rapidly day by day.
I hope that you like this blog. If you like this one then please leave a comment and follow me to get notified when I posted more stuff about this.
To keep up with everything I'm doing, follow me on Twitter. ==> Kushal Sharma