If you are working on a small speech recognition project or app, collecting and validating voice samples can be difficult, the easiest way to do this is using the Open Speech Corpus tool, which is an open-source and self-hosted tool built using Firebase and ReactJS.
The tool and its installation steps are available on Github.
Open Speech Corpus is a voice sample collection and validation tool that helps you to collect and validate voice samples through Crowdsourcing. The Tool can be easily used by anyone who wants to collect voice samples, the developer needs to fork the repository and change the settings to your needs.
Features:
1. Clean User Interface
2. Collect Recordings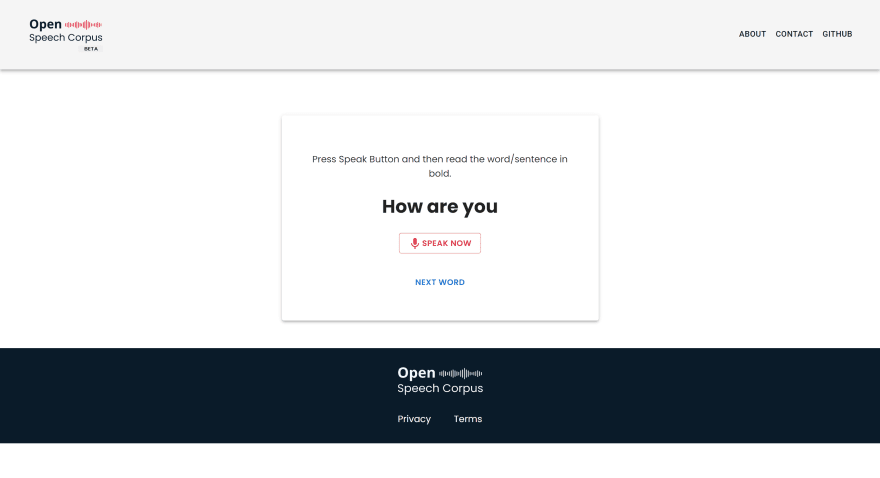 3. Collect Feedback of Recordings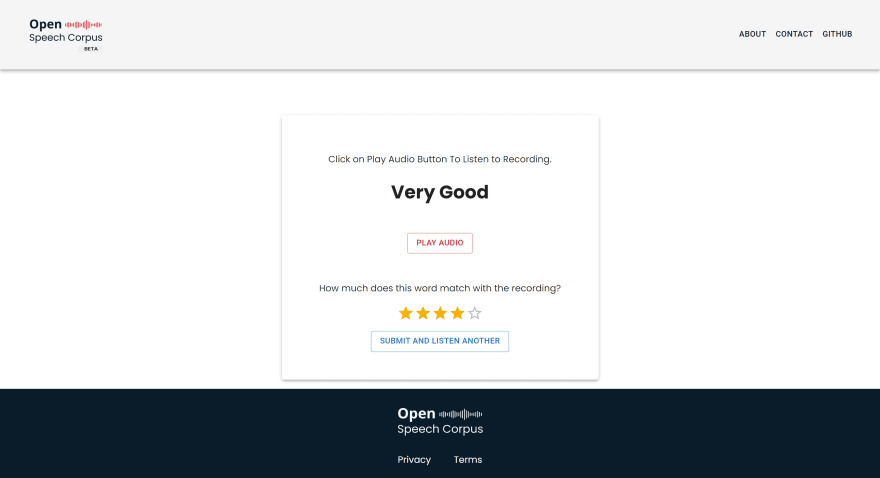 4. Dedicated Admin Panel for analysis and management.