Bugout is a knowledge base for programmers. It's a great place to take notes for yourself, or to share with your team.
You can integrate Bugout with your code editor, your GitHub repositories, and your Slack workspaces. This makes it easy easy to add knowledge to your knowledge base directly - and automatically - from those sources.
You can sign up and start using it for free at https://bugout.dev.
After you sign up and verify your email, you should see a Personal journal with a document on how to get started. It will also help you set up the integrations with VSCode, GitHub, or Slack if you are interested in those.
Quick demo of the VSCode integration:

Quick demo of Slack integration: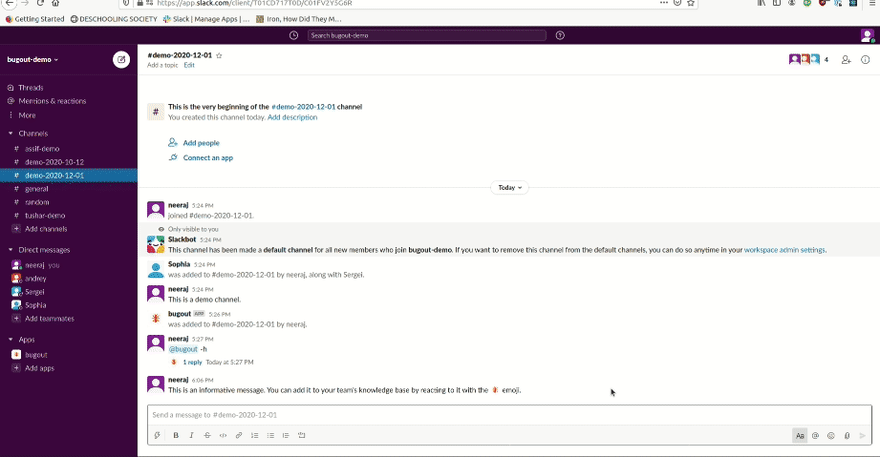 The power of Bugout is in collaboration, and you can create small teams (of up to 5 people) for free to share knowledge with.
You can create teams on your Account screen (get there by clicking on your username in the top right), and then add these teams to journals on the journal settings screen (little gear icon next to each journal name). Really useful for shared projects, especially with our Slack integration.
I'd really appreciate any feedback that you have, and will work quickly to fix any issues. Thank you!