CLI node package for caniuse
Command Line Interface node package for caniuse, a browser support tables for support of front-end web technologies right in your terminal.
Installation
Package available for both npm, and yarn:
~ npm 

install 

caniuse-cli


# or 


~ yarn add caniuse-cli

Usage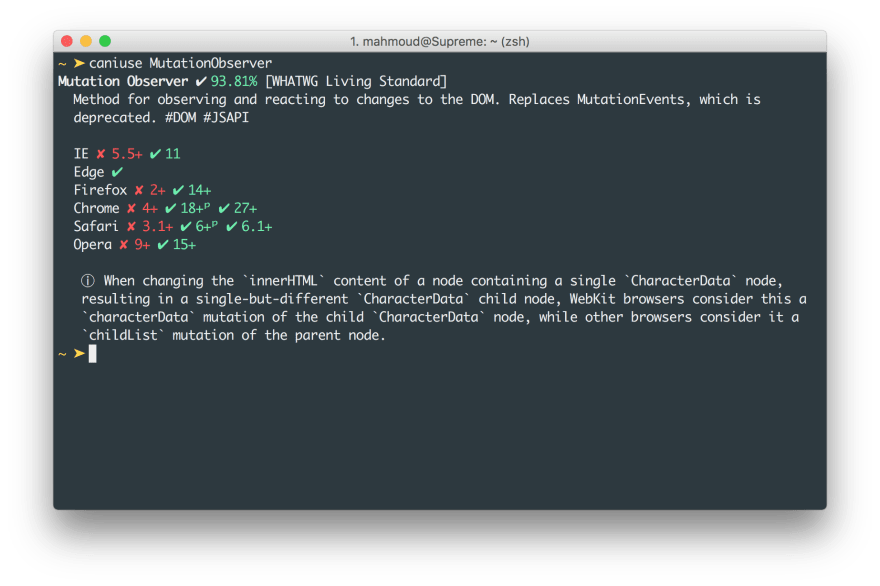 Did you find this post useful? Show some love!
Classic DEV Post from Jun 3
Follow
@ben
to see more of their posts in your feed.