For so many years I only focused on creating functionality without much care for design.
But after having to jump into a more creative role at one point in my life, I learnt how understanding some basics in design can have a big impact on the overall user interface for a website or application.
In this episode, I take a look at a front-end developers portfolio design.
There are some good things we can implement using things like design theory, picking colors, spacing, ui, ux and lots more to improve this design. This is the second episode of the series where I check out @gustgoulart portfolio.
Portfolio UI Enhancement
If you want a sneak peek to the full enhancement, here is the fore and after shots.
Before: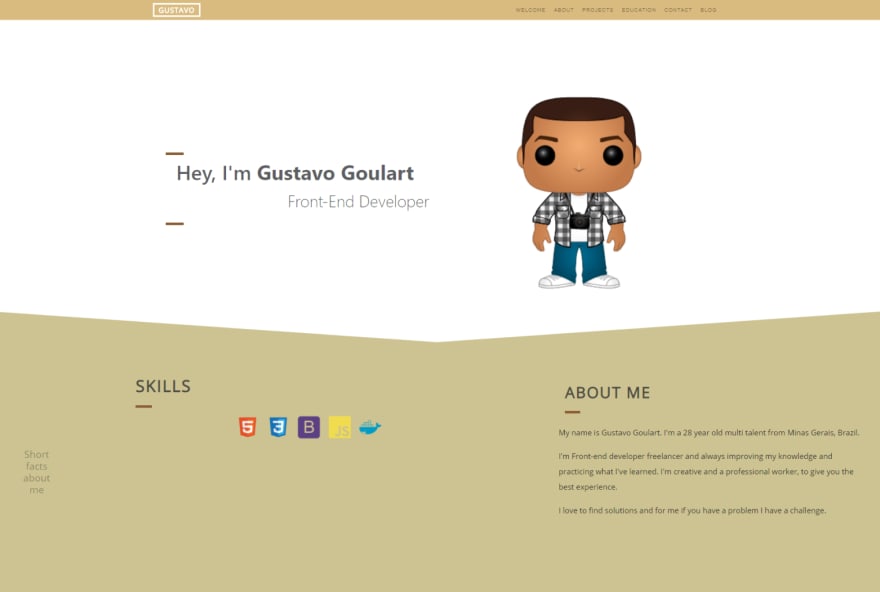 After:

Things that stood out in this design included:
Header font sizes were too small
Using colors for better contrast for the header and body
Aligning items in better positions, like all to the left
Ensuring there is a good call to action for the audience
If you want to see the full process, check out my video, and if you want to learn more about the book itself, you can visit the website at:
https://www.enhanceui.com/
Follow and support me:
Special thanks if you subscribe to my channel :)