The article was originally published on Ascendix Tech Blog
1. Flow XO
Niche: online chatbot software
Founded: 2007
Headquarters: Padiham, England
CEO: John Jackson
Flow XO - one of the top SaaS startups - is an AI-based automation platform that allows customers to create chatbots without having skills in development. This SaaS software enables users to build programs for cross-platform applications focused on meeting specific business goals.
Using Flow XO, you get access to more than 100 ready-made modules and templates for Facebook Messenger, Slack, SMS, and Telegram.
Let's review the basic functionality of Flow XO:
Bot logics editor
Promotion web widget for bots
Built-in web messenger
Tons of out-of-the-box templates
HTTP/JSON data dispatch/retrieving.
Flow XO Pricing
Flow XO offers several pricing plans: free and standard plan.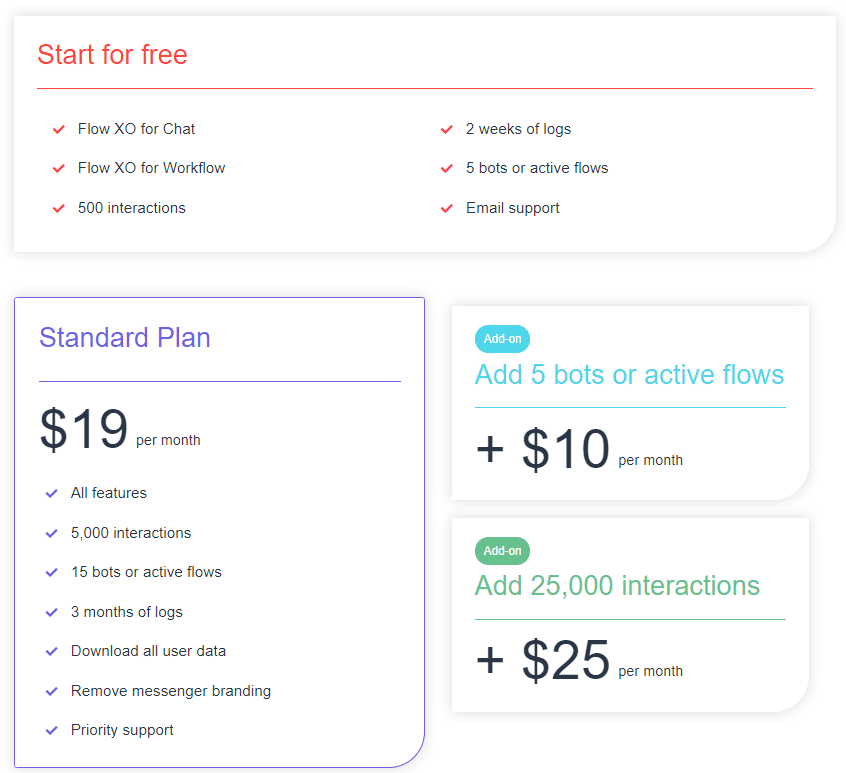 Why chatbot SaaS startups worth investing in 2021?
The Insider Intelligence Report states that consumer retail spending through chatbots is forecasted to reach the level of $142 billion by 2024.
This statistics means that 90% of customers opt for brand products providing tailor-made communication and personalized recommendations.
What's more, Mordor Intelligence states that the compound annual growth rate (CAGR) of the global chatbot market is forecasted to reach the level of 35% by 2026.
2. Clubhouse.io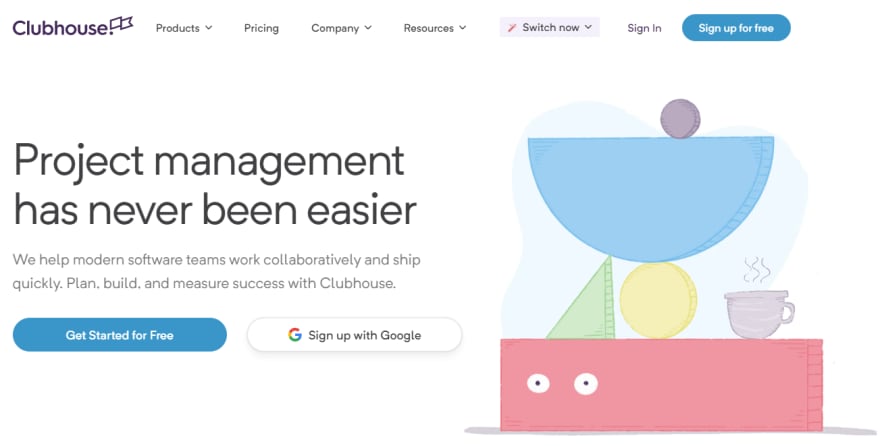 Niche: project management for software development
Founded: 2014
Headquarters: New York, United States
Founders: Kurt Schrader, Andrew Childs
Clubhouse.io (not to be confused with the Clubhouse audio chat) stands for one of the top SaaS solutions offering customers to administrate software development projects intelligently.
It is designed specifically for teams following Agile, Scrum, or Kanban methodologies.
Clubhouse.io provides 4 key features:
Projects
Stories
Epics and Milestones
Integrations.
What companies use Clubhouse.io?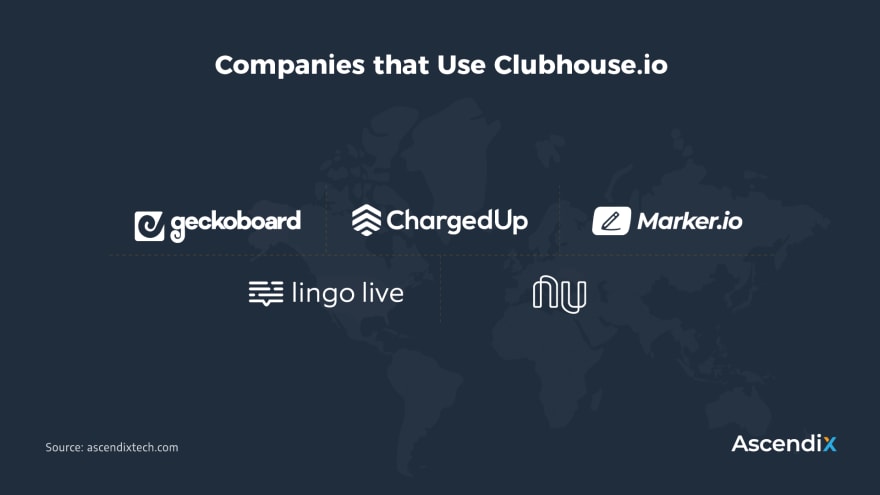 Clubhouse.io Pricing
Being one of the top NYC SaaS companies, Clubhouse.io offers 3 pricing options: free, standard, and enterprise.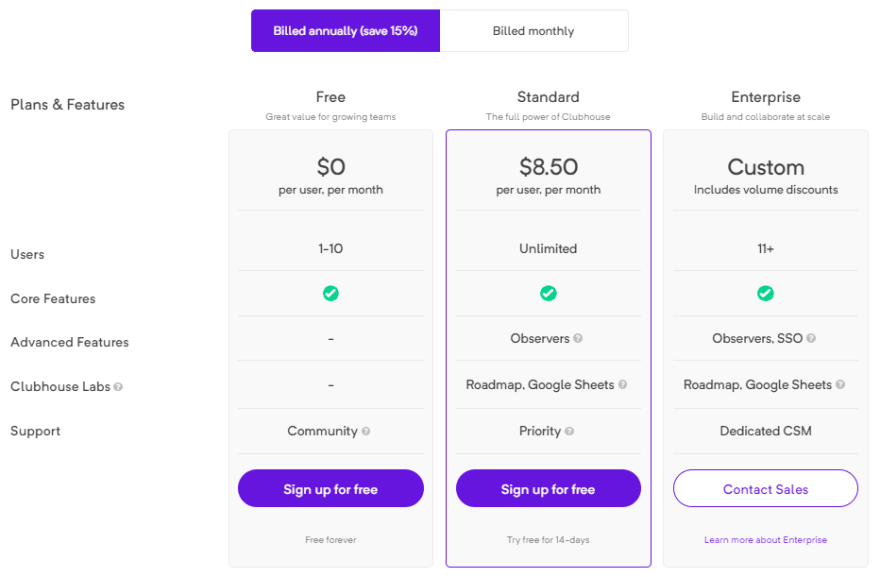 Why should you launch project management SaaS startups in 2021?
The Wellingtone Report 2020 states that over 23% of organizations globally use project management software, and almost half of the managers believe this software improve their workflow and daily routine.
These numbers mean that you can offer high-quality project management SaaS software to over 77% of companies and convert most project managers into active users of your SaaS product.
3. Craft CMS
Niche: content management system
Founded: 2011
Headquarters: Oregon, United States
CEO: Brandon Kelly
Craft CMS - one of the top SaaS companies 2020 - is a multifunctional platform that allows customers to create customized digital experiences navigating through an intuitive user interface.
Craft CMS provides a real-time monitoring feature that helps you track changes at the moment.
This SaaS product offers such core features as:
Custom fields
Categories and Tags
Multi-site content
Translation.
What companies use Craft CMS?
Netflix Media Center, Salesforce Essentials, Atkins, Icon Motorsports, and Foursquare for Business are the most well-known organizations using Craft CMS.
Craft CMS Pricing
Craft CMS offers 3 pricing models: solo, pro, and enterprise.
Why SaaS CMS software is a great startup idea in 2021
The BuiltWith Report states that only 60 million active websites use CMS software on a daily basis. Interestingly, there are over 400 million active websites which means that over 85% of sites still avoid content management systems.
These stunning statistics mean that you should develop and launch SaaS CMS software without any doubts (in case It resonates with your business ideas and you want to provide extra value to customers).
4. Daily.co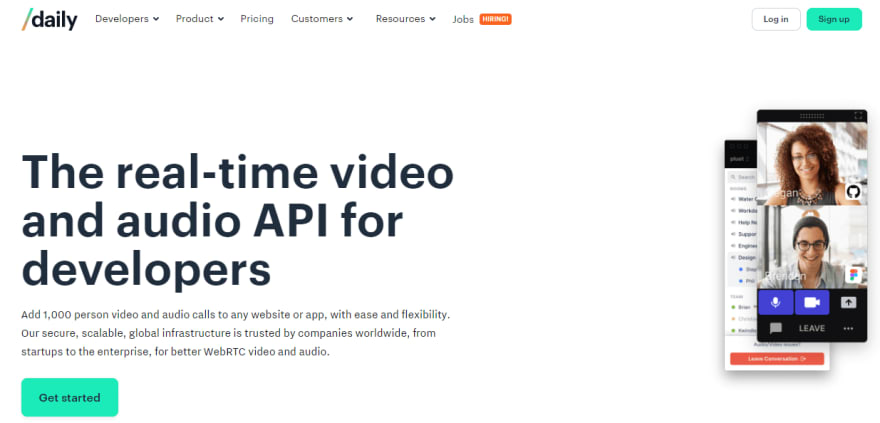 SaaS product niche: smart video chat
Founded: 2015
Headquarters: San Francisco Bay Area, United States
Founders: Doug Brunton, Kwindla Kramer, Nina Kuruvilla
Fundraised: $22.2M
Being one of the most successful SaaS startups, Daily.co provides an API-powered service that allows users to integrate video and audio chat into their products.
One of the key functionality is the 1-click video call feature which allows users to avoid account registrations and join the meeting in 1 click.
What's more, Daily.co enables users to create 1,000+ group calls, conduct live broadcast streaming, organize webinars, and many others.
Here are the core features of Daily.co:
No download and no accounts
Cross-browser compatibility
Tailor-made video layouts
Dual screen sharing.
What top brands use Daily.co?
YCombinator, GitDuck, Tandem, Teamflow, Pitch, and Focusmate are among the most recognizable companies using Daily.co.
Daily.co Pricing
Daily.co offers three pricing options: free, launch, and scale.
Why is it a good idea to build SaaS startups related to video chat software?
According to the Global Market Insights Report, the video conferencing market size reached the level of $14 billion in 2019 and is forecasted to show 19% CAGR by 2026.
These statistics mean that the video conferencing market is booming right now and such niche giants as Zoom, Skype, Slack, GoToMeeting, and others verify this fact.
5. Beamer
Niche: notification and changelog tool
Founded: 2018
Headquarters: Delaware, United States
Founders: Mariano Rodriguez, Spencer Coon
Beamer is one of the latest SaaS startups that allows you to update and engage users as easy as never before. Simply put, it provides a notification center, customizable widgets, and changelog that you can embed with your product/website to announce new features, updates, and collect valuable feedback.
Let's overview the key features of Beamer:
In-app and website notifications
User segmentation for personalized communication
Analytics dashboards for tracking
Post scheduling.
What companies use Beamer?
One of the top SaaS startups Beamer is used by such well-known companies as BrowserStack, Intercom, Drift, Buffer, Atlassian, and Hotjar.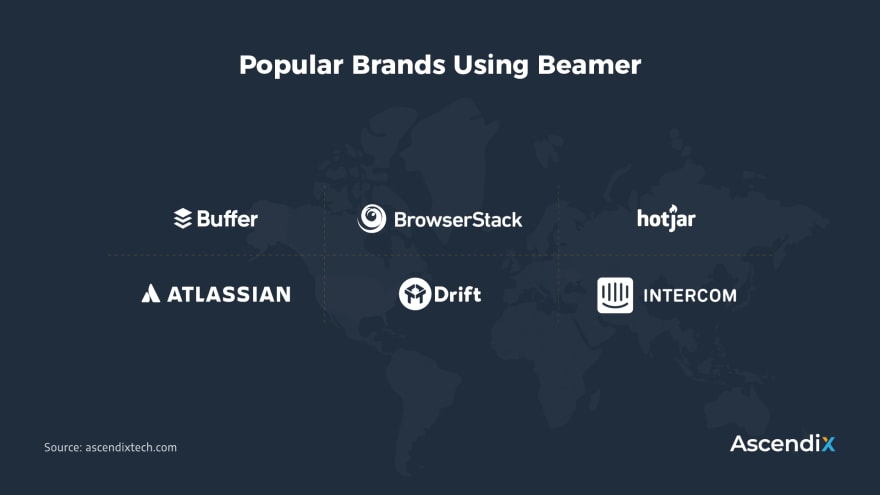 Beamer Pricing
Beamer offers the following pricing options: free, startup, pro, and enterprise with a 14-day free trial.
Final Thoughts
We hope our brief insight into the 5 top SaaS startups will help you gather valuable market insights and trends along with choosing the niche you like to launch your SaaS product.
If you want to learn about 6 more successful SaaS startups, check our full blog article 11 Top SaaS Startups in 2021 That Inspire.