I was recently selected to the latest cohort of the AWS Community Builders. I have been thinking about how I can best leverage my involvement in this community. I think the best use of my time in the program is to learn (and share) about the things that interest me, namely the Internet of Things (IoT), machine learning and the applications that bind them. I also hope share my passion for the environment and using #tech4good.
The Internet of Things
The promise of IoT is much more than turning on your lights while seated on the sofa. It's about data, automation and control. It's about updating software to add new functionality or minimize security threats. While it is becoming easier to connect devices, there are still major hurdles around security, privacy, usability and managing devices at scale.
I think a lot about IoT in my role at Arm, the leading technology provider of processor IP. Arm is working with a vast ecosystem of partners, including AWS, to address these issues. I will introduce various projects from Arm and show how they can help accelerate product development with AWS IoT software and services.
Machine Learning
With so many devices connected to the Internet, what do we do with all this data? Machine learning is great at finding patterns in large amounts of data. Finding patterns, or information, within the data enables insights. ML is starting to tame all that IoT data, but there are still challenges around getting data to the cloud and getting ML to the edge.
My interest in machine learning led me to start the BearID Project with a partner as a hands-on learning project. We soon learned that what we were working on could be beneficial for conservation scientists. Now the aim of the project is to enable noninvasive monitoring of individual animals, in this case brown bears, to help conservation research. I will explore AWS AI and ML services which could manage data, improve models and enable ML at the edge.
Applications
IoT and ML are great tools, but neither of them provide a whole product. Beyond the data and insights, you need actions. If an ML model determines that the temperature and vibration data from an IoT device indicate a problem, what should happen? Do you notify maintenance personnel, shut down the device, ignore it? This is the application. It can run just about anywhere, a PC, a smartphone, a smart device or in the cloud. In some cases, the application may actually span across multiple of these.
The BearID Project application bearid runs on a server. It takes photos or videos as inputs and outputs a sequence of boxes labeled with the bear's name. This can only happen after someone goes into the field (or, forest), collects a bunch of SD cards from trail cameras, and uploads them to the server. This happens a few times a year. If the trail camera was connected, it could send data to the cloud, but the connection would probably be expensive. If the camera could detect and identify the bear and send only the metadata to a server, we could update the researcher in real time. I have less experience in this area, so connecting it all together with AWS services will be a real learning experience for me.

The video above is a clip from the Brooks Falls Brown Bears cam from Explore.org after annotation by bearid.
#tech4good
My passion for the environment extends beyond my interest in bears. I enjoy spending time in the great outdoors. I also want current and future generations to experience what I experience: fresh air, clean water, wild places and amazing animals. Technology has a role to play in conservation, environmental science and climate change. However, while we maximize the good we do with technology, we also need to minimize the bad. Energy efficiency, reusability, cradle to grave analysis, these are all topics I hope to explore along my journey, especially through the lens of Arm compute and AWS services.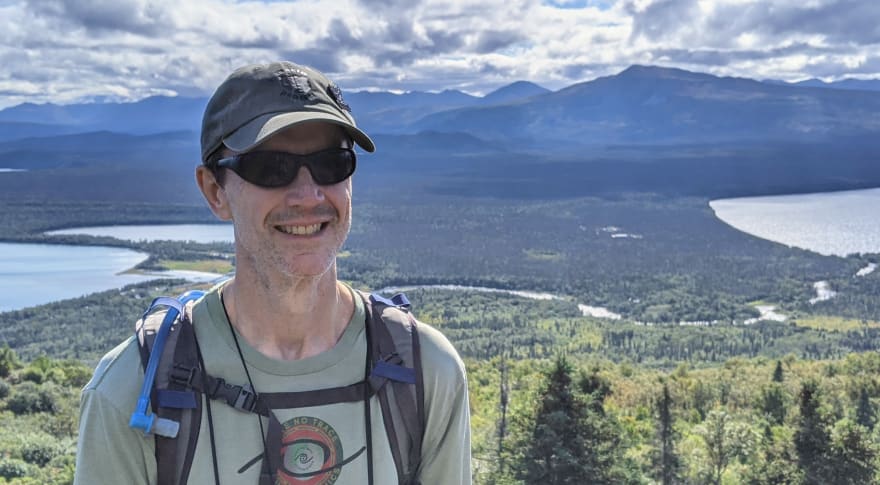 My goal for year 1 as an AWS Community Builder is to define and develop new, open source applications for the BearID Project. The intention is to touch on all of the topics I mentioned above, sharing what I'm learning and doing along the way.
If any of this resonates with you, please join me on this journey. I have a few thoughts, but let me know you have any ideas for me. Feel free to leave any comments or questions you have along the way.