Hello Developers Community Today I am write a simple article about how to connect your Linux EC2 Instance with Termius. The reason for choosing Termius because of its beautiful interface and lots of nice features.
First Get Termius From Here: https://termius.com and install it. It's Just Simple.
Second, Open Termius
on the top bar click New Host
a new bar will open on the Right Side where you need to put your remote server information.
First Give a Label Name like EC2 Linux Machine
Then on Address Field put the Public IP Address of your Machine.
After you may give a Tag like EC2,Linux.
Now, on the SSH Section you need to provide the username and password or the Key file (.pem) File which you create when you launch your instance.
Here the default SSH Port is 22. Give your if you use custom port.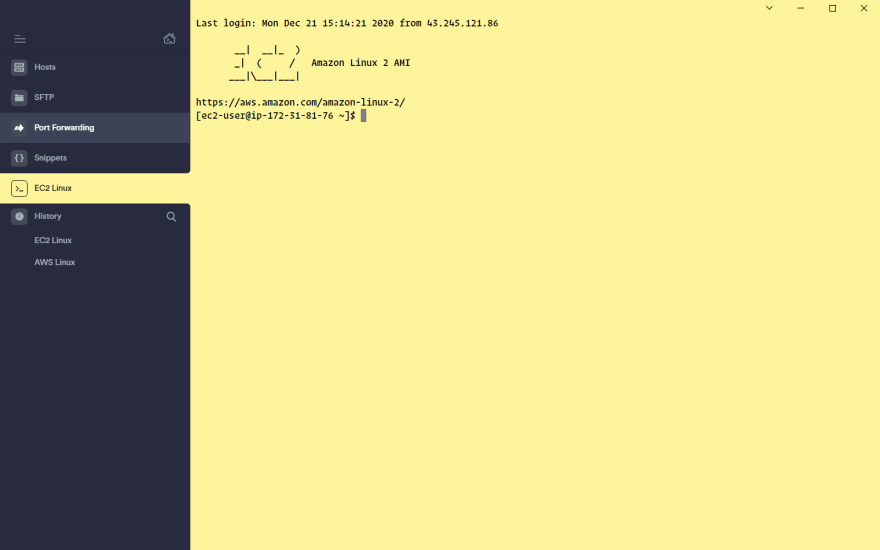 Now you can Enjoy your EC2 Machine With a Beautiful Terminal.
Thanks for Reading