AWS Application Migration service is easiest and quickest way to migrate your virtual, physical or cloud-base servers to AWS, minimal business disruption.
Here is how to setup and migrate your Linux server(s). This setup no 'Web Proxy' nor VPN.
Prerequisite
At least IAM role with "AWSApplicationMigrationFullAccess" Attached. Also both aws console and cli access. s

TCP port 443 open from source server/environment to AWS Region

Source server will use TCP port 1500 for data transfer to replication servers in Staging area subnet.

SSH sudo permission on source server.
Here is Network Architecture diagram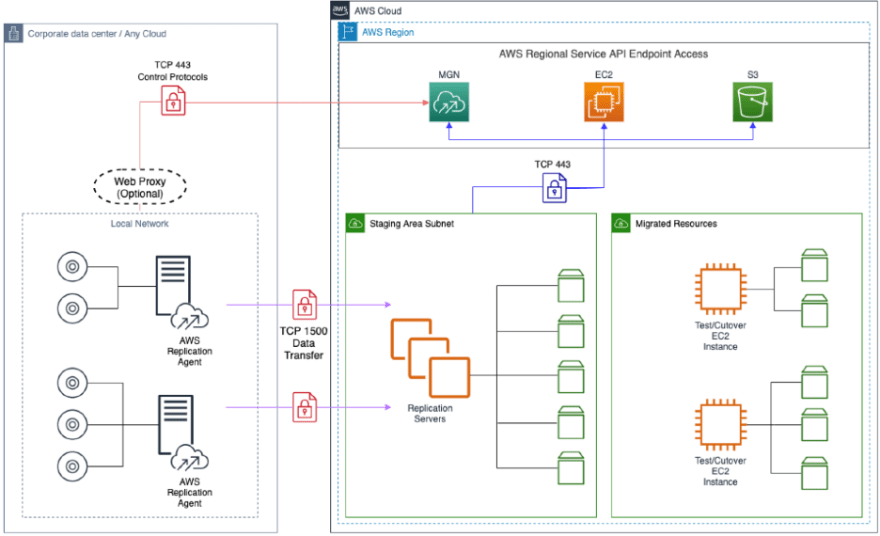 Mark as "Ready for cutover"