Be a woman who supports other women.
We are stronger together when we lift one another up!!
Thanks to AWS for featuring me under AWS Developer Stories bringing in a lot of information about Bhuvana / Bhuvaneswari Subramani beyond public profile as a technophile, speaker, and blogger.
If you have not watched the video yet, take a pause, watch Developer of AWS: Bhuvaneswari Subramani and proceed!
Here is my experience in the process of video making
Table of Contents
Ideation
Ridhima Kapoor leading Developer Marketing Manager, India wanted to connect with me over call to learn more about me. I assumed it was just another informal chat with a mix of non-technical and tech topics.
She explained her intention to create AWS Developer Story videos and tried to understand my background, education, and experience. I honestly thought we had made so many home recordings for different conferences, even for AWS re:Invent 2020, and let's do one more 🤝.
Why am I featured under AWS Developer Stories?
Amazon Web Services (AWS) has recognized me for my community contributions and technical expertise as a renowned blogger and speaker as follows:
What is the ultimate Goal
In order to inspire more women to break barriers, come out of their comfort zones and do what they are naturally talented at, AWS Team has decided to take 2-minute video showing my family background, career progression, working mother, speaker, blogger, and AWS Hero.
Pre-Production
Pre-Production is the first step in the video-making process which involved planning and getting the groundwork done.
Ridhima had set up the AWS Developer Stories meeting with The Good Vibes Entertainment team, and we went over my tale with Rhea Banerjee and Sonakshi Khanna.
The team has come up with the storyline and the initial script was shared with me.
The real fun began when the location scouting started.
"The Good Vibes Entertainment Team will be coming to your place for shooting.", Ridhima said.
"Since lockdown, I am not in Bengaluru.
Are you sure they will shoot in my native place?", I exclaimed.
"Why not? She said yes, so why not?", Ridhima added.
I had no idea Ridhima & Team was planning anything beyond my wildest dreams to put me in the spotlight. It appears like there is no way she will allow me to flee.
As a result, I decided without hesitation to shoot at my alma mater, BIT Sathy.
She added, "and at your home."
In Indian culture, for a married woman, the in-laws' place is always "my home". I am not too good to accept this all the time 😊. Since parents would be covered during the shooting at BIT Sathy, chose my in-laws place to have them part of my success story. The only shooting in our Nedungulam hamlet, Iddapadi (my in-law's residence), in my recall, was for our former Tamil Nadu Chief Minister Edappadi K. Palaniswami. Chose to go with the flow and see what's in store.
Location for Shooting
Finally, we fixed two locations.
My Alma Mater was ecstatic, gave the go-ahead, and also offered their guest house for boarding and lodging to the team coming down for shooting.
Our family was likewise excited for the impending shoot and was ready to welcome the crew.
BIT Sathy
Our Home
Script review was completed, the Main subject/characters were identified for various scenes.
Got PR approval from my employer, Infor, good wishes from my VP, Vynessa Alexander, Senior HR Director, Renu Ganotra, and Communications Director, Phyllis Tan.
Ridhima have blocked our calendars.
So, by the end of the pre-production phase, the goal was clear, the story and script were in-place, the location was fixed, the characters were finalized and the production team was ready.
The only shooting I have experienced was during my wedding in 2005 while joining hands with Guna. According to my friends, most brides getting into an arranged marriage are always in a state of confusion, not knowing when to smile and when to cry 😂. Obviously those wedding video recordings are the best candidate for Amazon S3 Glacier deep archive - we treasure it but not sure when we will view it.
Now the GV team is coming down to shoot a technophile in a place where she does not mention T of Technology. Yes, I have lived up to the phrase When in Rome, Do as the Romans Do.
Looking forward to a smooth production phase.
Production
All meetings were over and the preparations were completed. It was time for the real fun!
The production phase involves recording all your video interviews and footage. The entire crew was set to give life to the story.
Day 1 Shooting
The crew arrived the previous evening, with no diversity in the team who has come all the way to shoot a diversity profile 😁.
No surprise and not a concern either! Ofcourse, I do appreciate the men behind my success for their unstinted support 🙏.
Maxwel Nagpal, the Producer, Atul Sharma, the Associate Director, and Karthik, the Director of Photography (DP) arrived with the video equipment, sound, and lighting team. Refreshed and ready to film. Prof. Dr. Murugesam, BIT Sathy, offered a visit to the campus to help people decide where to shoot.
The second floor of the five-storeyed learning centre, the library, was set for the main interview. It took the team approximately 1 hour to set up the camera position, lightings, and sound. Our DP Karthik has chosen an appropriate camera position to tell the story well and I was instructed to look at our Director, who will guide me through the process.
Marked chair position, fixed lapel microphone. Having completed all the verifications with "Action, Start Camera Rolling," the Director started at 10:45 am. The library, known for its silence, is now forced to maintain pin-drop silence. COVID prevented air conditioning and fans were turned off to reduce noise.
A passionate speaker, who can talk on a particular subject for an hour or whole day, whether technical, non-technical, or motivational, began mumbling and pausing 😔.
Well, I wouldn't say that as Camera shyness, a desire to avoid being photographed or filmed but was little anxious or uncomfortable in the situation where I am likely to be the center of attention not just for the shooting but how the resulting video will be welcomed by the world. Social Norms!!
I found myself quickly reminiscing many blessings and bestowments of the past.
Since I have always been passionate about training and creative writing, I am a confident speaker but remain within my own box of predefined boundaries. I have few friends or seniors who have encouraged me to step out of my shell. AWS User Group Bengaluru helped to break one such hard shell, my fear of social media, and create an identity for myself as a speaker/organizer/blogger with 1000+ followers in twitter/@installjournal and 5000+ connections in LinkedIn/bhuvanas. With what I have learned, I have developed Personal Branding presentations that help arts and science students alike to create their own brand, to acquire executive presence, to become confident speakers, and most importantly, to use social media without barring their soul.
Self-motivation is always the best motivation. I started believing that this video could be a game-changer both for myself and many others.
As rightly said by Jeevan Dongre based on his experience in AWS Developer Story shooting as the first AWS Community Hero from India, I started seeing a good friend in our Director Atul and followed his directions without a second thought.
After the first few recordings of the audio sequence, I had a little grip on how things work.
I admired the entire crew's dedication to non-stop shooting even without a lunch break. Due to my fatigue at 2:00 pm, when we weren't done yet, we paused for a quick lunch on my request.
The main expectation from the Director was that I should be energetic, confident, and smiling from beginning to end. I have never been motivated than our Director in a 5-hour interview shooting period to deliver my best with full confidence and a smile. Thank you, Mr.Atul!!
Continued to shoot at the following places within BIT Campus before we called for the day at 9:30 pm
Main Interview in Learning Center
Interaction with Students in BIT Mechanical Seminar Hall
Interaction with Professors in a conference room
BIT Corridor is known for its beauty where the walking scene was shot
A family scene in front of the guest house with my parents and kids
BIT Tennis Academy - Mom Bhuvana witnessing and encouraging her beloved boys to play Tennis
The Second Interview for AWS Community Day 2021 was shot in BIT Mechanical Seminar Hall
Well, I have begun my journey in BIT Mechanical Seminar Hall with my final year engineering project presentation in February 2000 and after 2 decades back in the same hall for an inspirational video shoot and interview after many honours.

Nostalgic, Isn't it?
My hearty thanks to BIT Management, Principal Dr. C Palanisamy, for permitting us to shoot the Inspirational video in BIT Campus. Special thanks to Dr.Amar Karthik, Dr.Ramesh, Dr.Jayaraman, MS. D. Dhanu & Mr. P. Thamilarasan, Ms.DeepaSri and Alumni Office.
Many thanks to Professor Dr. Murugesan who was taking care of every coordination required, showing places to the Producer, Director, and DP, ran around for all the necessary things, and stayed with us since The GoodVibes team's arrival and departure.
Main Interview & Student Interaction Scenes
BIT Mechanical Seminar Hall

Thank you so much, dear Mahien for being there with me to support all through the two days.
Day 1 shooting, though was long and stressful, went good like a breeze. I couldn't explain to all who had been asking what is that they are shooting so long for a 2 mins video.
If only you were part of the journey, you can admire the countless effort that has gone into every shot.
Day 2 Shooting
The Good Vibes Team started their day with road shoots and arrived our farm house around 11:30 am.
Had a quick breakfast, started with the Work From Home scene. My little boy, Yoogesh, who always needs my attention, was finding it hard to accept that mom is being surrounded by a different set of folks and he is not in the frame. A tough job for Director Atul to keep him out of the frame.
Later for the family scene, the little boy brought in a condition to include his dear cat but the cat ran away looking at strange faces. Aww! Who is at fault 😔.
In the next scene, I walked with my boys towards a river stream leading to our farm house and sat by it. The little boy wanted to jump into the stream, so he struck up a chocolate deal with our Director Atul. Yes, Yoogesh promised Atul chocolate if mom would allow him to jump.
I had no choice but to oblige with the confidence in Yoogesh as a swimmer in the stream, well, and pool (of course under adult supervision and precaution).
Finally shot walking through the fields and when the team was about to pack up, Yoogesh got his cat and came running towards the Director for a shoot with his pet😍. His wish got fulfilled but with a bonus scratch from his scared cat.
Sir, Is there a better way for me to tell you how I manage my personal and professional life?
There is no one-stop solution for any situation but you will figure out your own ways to deal with it.
Day 2 Shooting Memory
Thanks to my husband and parent-in-laws for having the home cooked breakfast and lunch served over farm fresh banana leaf with the help of our usual cook Anna (brother) & his wife.
My MIL was recollecting this to be a Pongal (Shankranti) celebration in few months advance where the the extended kitchen services guests and neighbours with feast.
By the Stream with my boys

Less known fact!! For the first time, 3 of us sat by the stream right next to our farm house to pose for a pic. Thanks to Social Norms😉
Post-Production
After the production phase, the Producer and Editor reviewed all the footage and transcribe all of the interviews conducted, assembled the story and the video editor did the magic of bringing life to the planned video.
The post-production phase took some time for the team to produce the final story, select appropriate video, tune into suitable music, get the review and take approvals, later delivered the final story for Go Live!!
My respect for all the hands behind the scenes in the making of the video grew manifolds. Now I know why Silver Screen's leading artists hold the Director, Producer, and Cinematographer in high regard. And above all, for their love 💕 on the Set and Sound designers.
Launch to Inspire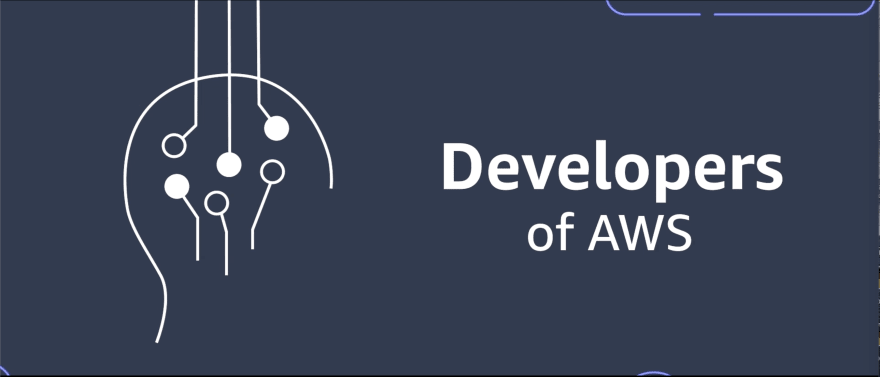 Trailers are launched on 21st Nov 2021 - Twitter, Linkedin, and facebook
The AWS Team was planning to launch the video under https://www.youtube.com/c/amazonwebservices
From the concept to completion, a wonderful experience and glad to be part of the debut - AWS Developer Stories.
Let all our best efforts inspire more diverse talents to come forward, join hands in making a better tomorrow.
Watch out the all new AWS Developer Stories from
Jeevan Dongre -> Video
Dipali Kulshrestha -> Video
Sandeep Kanabar -> Video
Bhuvaneswari Subramani -> Video
Thank you, Team!!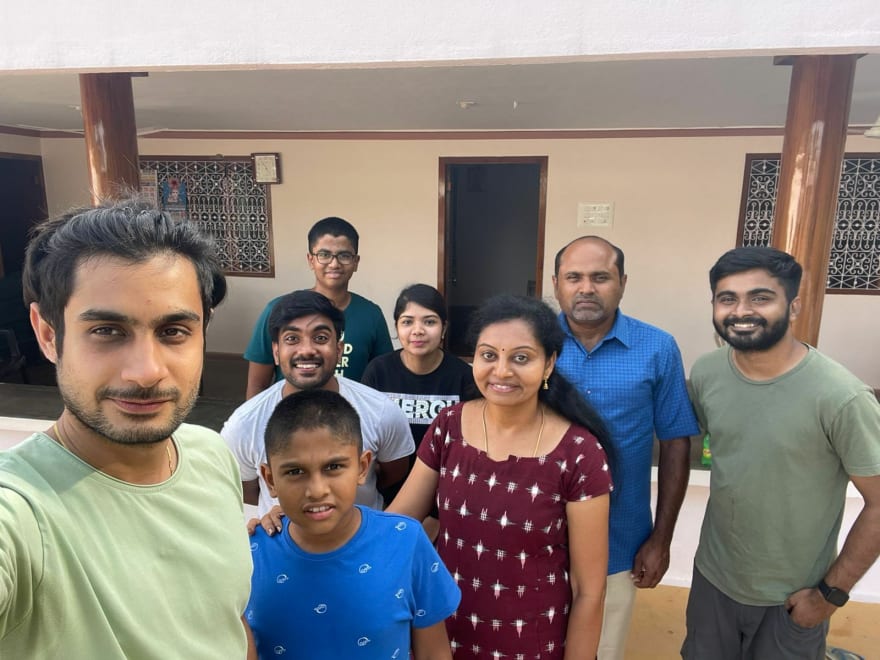 On boys, planning for Season 2?


Be it a Sound Recordist, Producer, Director or DP, what an attention to the details? Never get tired, no compromise on quality, same energy and smile all through the shooting.
The Good Vibes team has recorded around 1.4 TB of data for the final 2-minute video production. Can you believe that?
Thank you team for all your hard work. I admire and appreciate each one of you for your role to make this video a success
Excellent organising and planning, Maxwel Nagpal
A concept from Director Atul about continuously motivating the subject to steadily progressing towards the end goal. The team came down with the central concept, later the spontaneous ideas that sparked attributed towards great video.
Hardly heard DP Karthik speak, but was highly focused on his target, capturing every frame from a new angle. I badly wanted to ask, "OMG, how heavy is the camera?", especially in scenes where he has to carry the camera in Tennis Court, Walking in the corridor, Walking through the fields, By the river stream etc.
And finally kudos to Ridhima for introducing first of its kind AWS Developer Stories to motivate more AWS enthusiasts.
Thanks to AWS Team,Rashmi Nambiar, Rohini Gaonkar, Suman Debnath, Ross Barich, and David Isbitski for their quick turn-around
The Bengaluru AWS Community for being the travel companion in my journey and special mention to Sathyajith Bhat, Jeevan Dongre, Prashanth HN, and Runcy OOmmen for their unstinted support.
There is a myth - "Is your company OK with you doing so many presentations outside and helping out engineering colleges through guest lectures?" Infor is absolutely proud to stand by me to take my passion to next level. Thanks a ton, #teamInfor
My family members for supporting in every possible way!
Be the reason for change. Tomorrow is ours!!
மாற்றத்திற்கான காரணமாயிரு. நாளை நமதே !!!