Practicing may not make you perfect but certainly it makes you closer to being.
Here I bring a list of 10 minimalist websites to be cloned. The focus here should not be the animation, rather you should reason about grid, layout, positioning, color choice, and typography.
Let's go
WIBE
Let's start by cloning Wibe. It is a simple yet quite beautiful website. Even after not paying attention to the animations and transitions, it's typography and grid makes it stunning.
Syndicut
The next on the list. Even though it takes a little bit longer to load, Syndicut is one of the best on the list. It plays with the image grid while showing a big text right on our face. Hint: use the CSS grid.
Andstudio
It looks a little bit with the first one, but Andstudio is a little bit more complex. Andstudio plays with text orientation and its position on the website.
Portfolio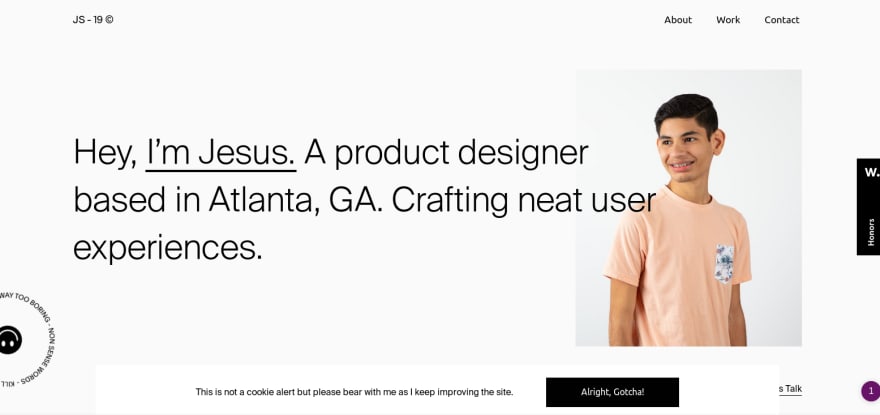 This is Jesus Sandrea portfolio. By now I think you started to see a trend. Those minimalist websites use typography, grid, and black/white colors to show the message. Sometimes they want us to picture the text content, another the images.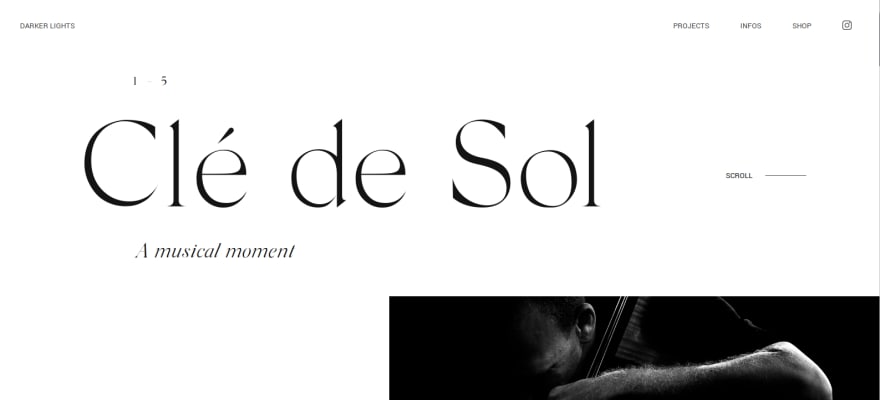 This one is quite simple, but with plenty of animation. Maybe he trusts a little bit too much on text than images, but his website is quite powerful.
2Che
Starting with some color other than white and black, 2Che plays with image positioning and strong text. It may not be that minimalist, but I liked the doggo photo at the end.
Guillaume
Back to black and white, Guillaume's website is another one that plays with text over the image. I'm still stuck on the infinity scroll effect though.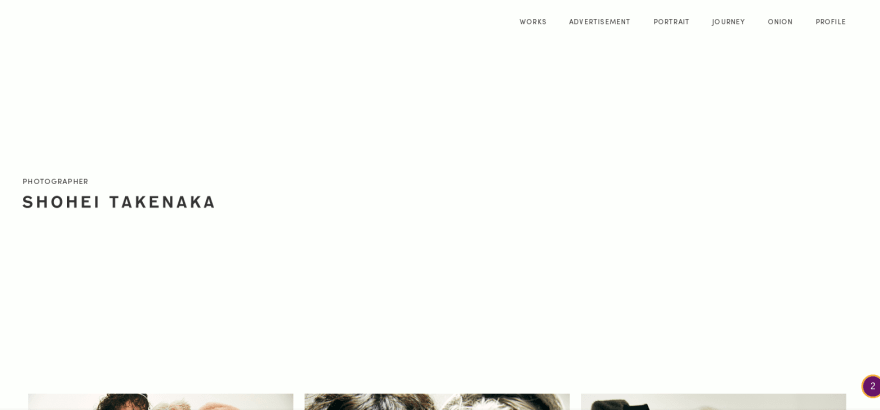 It is incredible how a little bit of black, white, and good typography can make your website look beautiful. Of course that in this case, her photos make her website look stunning
Peiying
We are close to the end of our list. Peiying's website is another example of how playing with text positioning and orientation can make your website interesting. Her website is more focused on the text content, but the images are well positioned, especially in the title's background.
00F Agency
Last but not least, 00F Agency have a "blueful" website. In addition to the colors, the website also plays with the name of the color in hex! If anyone finishes this one, please comment below!
Conclusion
I know that even though minimalist-ish, those websites demand quite some time to finish. Personally, I am posting on Codepen what I'm accomplishing to do. It is really fun to discover new font-family, new ways of organizing our grid and text transformation.
I hope you have fun as much as I am having to clone those pages.
Do you know any other Minimalist website that would be fun to try to clone? Please comment below.
If you cloned one of them, shoot out a tweet to me. I'm going to be glad =)