This project is a project that I made to learn about the capitals of the countries. It is a project I made with SCSS and Pure JavaScript to improve myself and learn about country capitals.
In this project, I used the open-source leaflet map and the population API by making fetch. It is a simple project that will write input in the name of the desired country and show it with a pointer to the country you want on the map.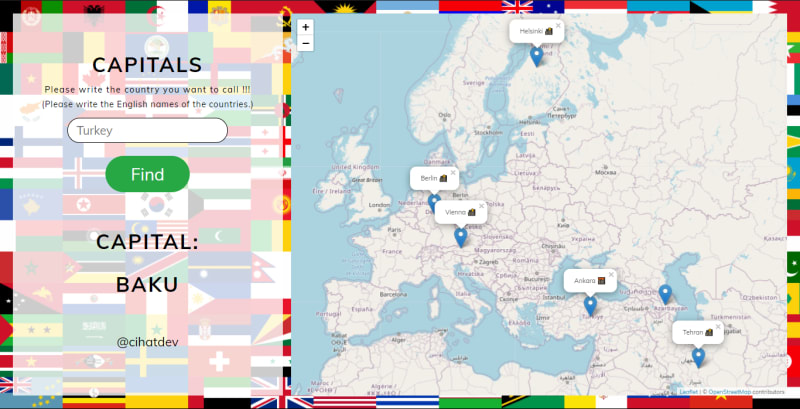 I made the project responsive. It can be used very easily on phones and tablets.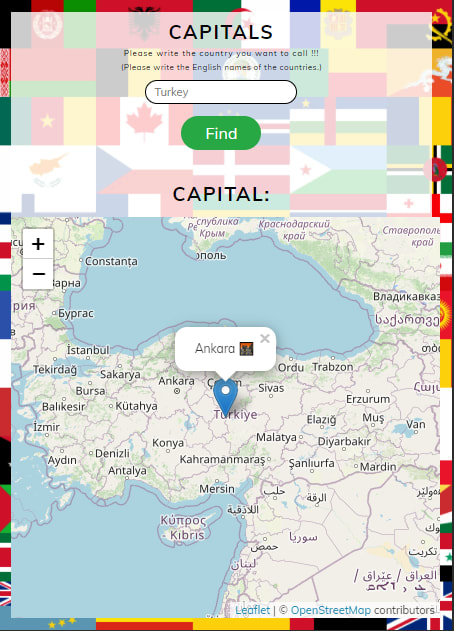 I added the source code of this project to Github. And I deployed it with the Github page.
The source code of the project is available on my github account.