When i first joined github i was really curious to figure out how things work from creating my own repository to checking out other people code to learn more on what i needed to solve problem's, Like all beginner developer i always saw the pro badge, on experienced developers


and thought they were the chosen few who had spent gruesome hour's on their IDE's crunching code as if it was some appetizing food. Little did i know this was among the privileges that github gives to all developers.
so in this article we are going to look at:
What is Github student pack
What the pack offers for you
Terms and conditions
How to apply
Conclusion
References
WHAT IS GITHUB STUDENT PACK
The biggest challenge every starting software developer faces is tools and resources to jump-start you into a hands-on environment. Github's mission of creating developers and nourishing them with open source tools led to this partnership where they provide the necessary tools to assist student to learn how to code by actually doing it.
WHAT THE PACK OFFERS FOR YOU

simple cloud Hosting for your web application and websites.
Benefit: offered is $50 in platform credit for new users

Access to the AWS cloud, free training on their cloud resources and collaboration resources.
Benefit: Free AWS educate starter account for Github students worth $100

Accomplish your creative goals using the worlds leading real-time development platform, used to create half of the world's games
Benefit: Unity student PLan free while you are a student

Get Free Domain names, web hosting for your websites
Benefit: One free domain name and free Advanced security(SSL Privacy protection and more)

This platform provides affordable registration, hosting and domain management.
Benefit: 1 year Free SSL certificate and 1 year domain name registration on the .me TLD

Advance your skill with in-depth JavaScript, Node.js &front-end engineering courses.
Benefit: Free 6 months access to all courses and workshops

Stripe is a Web and mobile payments platform that allows developers to integrate with their payment API(Application Programming Interface) and allow transactions to happen on their web or mobile applications
Benefit: Waived transaction fees on first $1000 in revenue processed

DataCamp helps companies and individuals make better use of their data. By training individuals on data literacy from the top data scientist in the world
Free 3-month individual subscription for students

A flexible and easy to run platform to deploy, run and manage your applications
Benefit: One free Hobby Dyno for upto two years

Reduce frustration and makes Git and Github workflows more approachable
Benefit: Open source by Github Free for all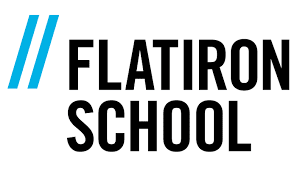 Learn web development from the premier coding bootcamp for launching developers into an open world
Free one-month mebership to community-Powered Bootcamp

A hackable and easy to use text editor for the 21st century
Opensource by Github, free for all
This are some of the tools that are included in the pack it has much more to offer if you want to see them you can check on Github Education
And if you are in a company that provides tools and would like them added onto the pack, you can pass a note to github and have it added onto the pack.
Terms And Conditions
To gain access to the github student pack you must be:
A student undertaking a degree or diploma in an institution
You must have a verifiable school email that will validate your legitimacy as a student
Have a Github account
Be 13 years and older
How to apply
For you to apply you must have initially passed the requirements stated in the terms and conditions.
Go to Github Education and, in the top right, click Get benefits.
2.Under "Which best describes your academic status?", select Student.
If you have not added your school email add it here
"School emails give you a speedy review and access is almost instant"
If your institution does not offer you with an email you can use your academic documents or Student Id to gain access to the resources via taking a photo of the documents.
if you can not take an image you can just upload it via.
Applications are usually processed within a few days, but it may take longer during peak times, such as during the start of a new semester. After approval you will receive an email informing you of your successful acceptance.
Expirations And Renewals
Once your GitHub Student Developer Pack access expires, you may reapply if you're still eligible, although some of github's partner offers cannot renew. Most of the timed offers from their partners start once you set them up.
For more information, see the GitHub Student Developer Pack page.
To see when your free access to the GitHub Student Developer Pack expires, visit your account's billing settings.
Conclusions
Github has been chattering the path of creation for developers all over the world since their inception and although learning technical concepts theoretically is helpfull, it still does not have the impact of learning by creating.
So with this information i hope you take advantage of this gracious opportunity and Go out and create.
References