Hi, my name is Oyedele Hammed. a 17 years old Nigerian Web Developer. I'm here to share my story and how I learnt web development. This my first time writing an article so please pardon if it is not technical.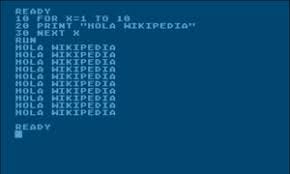 https://en.wikipedia.org/wiki/Mobile_BASIC
I came across Mobile BASIC programming language ( by David Firth ) on Google while using my J2ME feature phone to browse, I was curious about the term and clicked the link ( mbteam.ru ) and from there I started learning the language through it J2ME app I downloaded that is capable of building .jar file from BASIC source code and can be installed on J2ME feature phones. I used this to create some apps and games that got installed on me and my friend's phone.
https://www.1training.org/wp-content/uploads/2017/10/6.png
After my exciting journey with Mobile BASIC, i came across HTML, CSS and JavaScript on W3Schools.com. i started learning but later get referred to some advanced online courses by a uncle ( learn.shayhowe.com, MDN, Sololearn.com, Codeacademy ).
I joined some online coding forums like Stackoverflow.com, nct.com.ng etc to improve my coding skills. I was still using a J2ME feature phone while doing all this and I am committed to becoming a world-class Web Developer someday.
2017 is the year I would say I started the web development because that is the year I learn all that has been baffling me about the Web and the Internet. I opened a Github account ( Oyedele Hammed ) and start pushing and committing loads of JavaScript projects and contributed to a CSS project by Segun Olumide. Connect and started following many experienced Web developers and designers on Twitter, Facebook, Medium and other social platforms and started taking coding challenge on Hacker Rank. it was fun all the way. I also handle some Freelance projects on Upwork.com and OLX.
February 12 is the day I got a job at Epower as a Junior Web Developer and am very happy to work with Rasheed Ridwan and Ogunbowale Olugbenga.
Below are some free online courses if you are interested in learning Web development.
Thanks for reading, clap if you feel this story inspired you. ❤️️❤️️❤️️
---