WHAT'S HACKTOBERFEST?
Hacktoberfest is a global community to contribute to open source projects. A global community that invites anyone who cares and wants to contribute to open source projects on Github.
This event takes place during October all over the world.
So…
No matter where you are, you can follow Hacktoberfest.
Can't make it to this online meetup? Hacktoberfest is virtual and open to participants from around the globe. Sign up to participate today.
RULES & PRIZES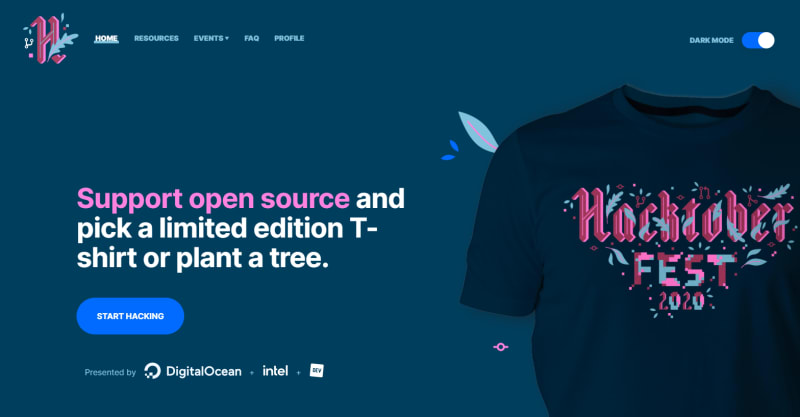 After participating in Hacktoberfest, you will get rewards in the form of t-shirts and stickers from sponsors.
To earn your Hacktoberfest tee or tree reward, you must register and make four valid pull requests (PRs) between October 1-31 (in any time zone). PRs can be made to any public repo on GitHub, not only the ones with issues labeled Hacktoberfest. If a maintainer reports your pull request as spam or behavior not in line with the project's code of conduct, you will be ineligible to participate. This year, the first 70,000 participants who successfully complete the challenge will be eligible to receive a prize.
I couldn't code, could I join Hacktoberfest?
Yups! Why not ? You can !
Actually what you need to be able to join Hacktoberfest is the ability to use Git and Github.
Coding skills are also needed, but that doesn't mean we have to contribute in code.
Here the github repository that you can start especially for the one who never join this event : awesome-hacktoberfest-2020
Hacktoberfest 2020: Indonesia Meetup
Here The Hacktoberfest Event especially that conducted in Indonesia that you could join :
Links & Resources
For more informations just check it out at the official Hacktoberfest Website