A Sleek and Clean New Tab Extension for Chrome
The coolest new tab extension which will let you know how much time is left in year, month, week or day.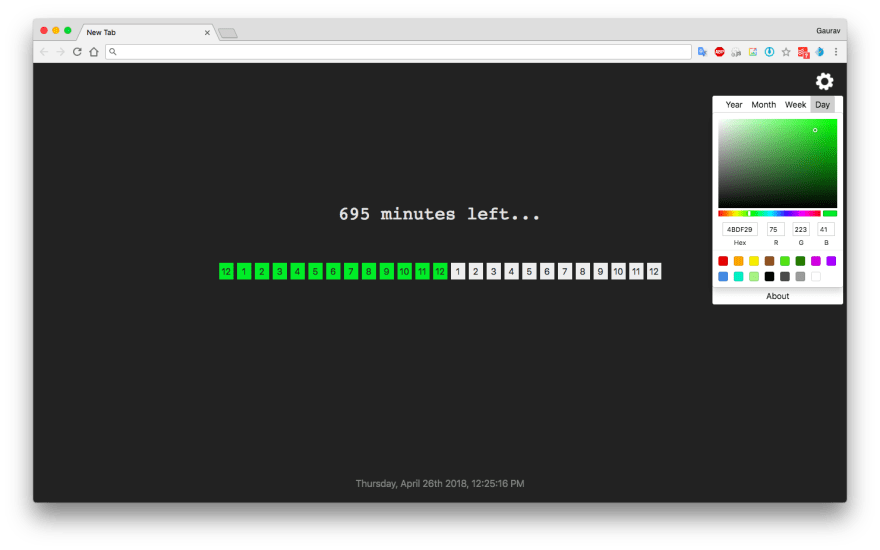 Did you find this post useful? Show some love!
DISCUSSION
dev.to
is where software developers read, write, and level up.
Sign Up Now
(open source and free forever ❤️)
Classic DEV Post from Aug 31 '18