A Sleek and Clean New Tab Extension for Chrome
The coolest new tab extension which will let you know how much time is left in year, month, week or day.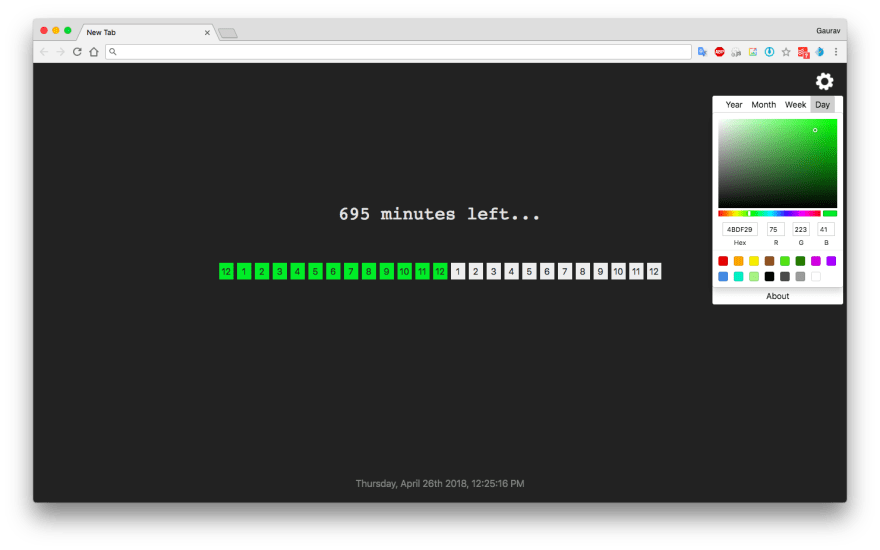 Did you find this post useful? Show some love!
Classic DEV Post from May 24
Follow
@saigowthamr
to see more of their posts in your feed.